Dear Narendra Modi, to tame hotheads like Subramanian Swamy, name and shame them
How many Swamys should the media ignore? The BJP has a whole house full of hotheads, who, instead of being under behavioral therapy, are working out of high offices.
Some years ago, the editor of an English daily got a public roasting for allowing Subramanian Swamy to write a column in his newspaper that, among other things, advocated disenfranchisement of Indian Muslims.
A few months later, when the editor quit the newspaper, it was widely believed the decision to allow Swamy to write his venomous drivel contributed to the exit.
So, in principle, Prime Minister Narendra Modi is right: There is a price to be paid for making Swamy a hero. In the end, as history tells us, Swamy has the Bhasmasura touch. Anybody who gets too close to him ultimately gets scorched.
Speaking to Arnab Goswami, who seemed to have been given a shot of some tranquilizer before the interaction, the PM advised the media to not make them heroes. "They will stop," he told to a version of Times Now that looked like Doordarshan on a whole pharmacy of sedatives.
The problem with Modi's suggestion is this: Just like Lord Shiva gave Bhasmasura the power to scorch with his touch, the PM has created an entire battalion of hotheads in his government by putting them in positions of power where they simply can't be ignored.
Who nominated Swamy to the Rajya Sabha? Now, doesn't irony die a million deaths when, after putting him on the centre stage, giving his politics of inneundoes, insults and vengeance parliamentary legitimacy, the PM advises the media to ignore Swamy?
Notice the fact that while apparently admonishing Swamy, Modi treated his party MP like he-who-should-not-be-named. A strong, unequivocal warning to Swamy to lay off or just shut up would have been a signal to the media that he is putting the maverick MP in his place. But Modi let him off with a general warning to everyone, including those in his own party and outside. Frankly, that's like warning a whole class of schoolboys when there is just one bully to be tamed.
And how many Swamys should the media ignore? The BJP has a whole house full of hotheads, who, instead of being under behavioral therapy, are working out of high offices.
Remember Sadhvi Niranjan Jyoti and her classification of Delhi voters as Ramzaade and haramzaade? It has been 18 months since she made that appalling remark. Yet she continues to be a minister in the Modi government. So, next time when she speaks, should the media ignore the honorable minister?
Remember Nathuram Godse fan Sakshi Maharaj? Who made this man, who is accused of several heinous crimes including rape and murder, a member of Parliament? Is the media expected to ignore a man Modi chose to represent lakhs of people?
The short point is this: The media lives on circuses and the BJP has spiced up the show by contributing jokers. Sorry, but nobody can ignore people who create so much of a tamasha.
If the PM is really serious about putting the hotheads—the poster boys of the lunatic fringe in his team—in political Siberia, the message will have to come from the top.
He will have to do whatever is needed to shut them up: castigate, warn, sack. And the process begins by naming and shaming you-know-who publicly.
He will have to call a Bhasmasura a Bhasmusara.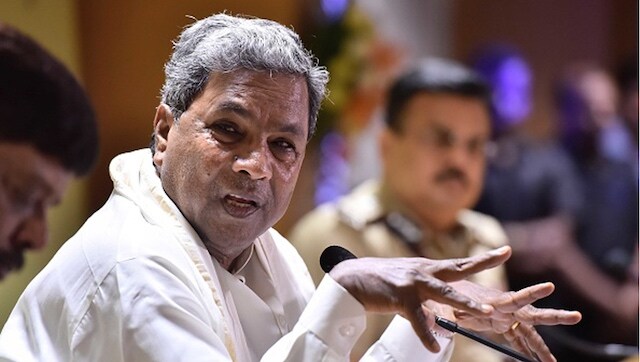 Politics
Eshwarappa, the state rural development minister, had on Wednesday complained to the governor against Yediyurappa alleging direct interference in the affairs of his department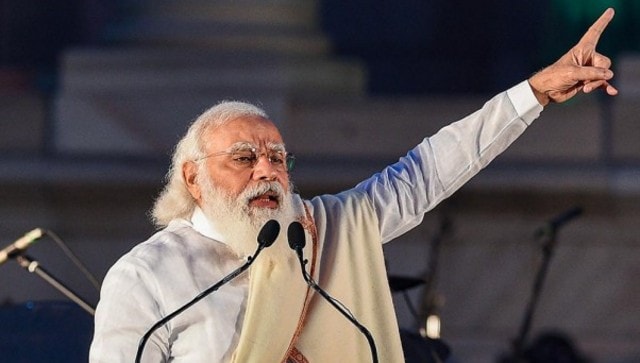 Politics
Prime Minister Modi was in Kerala and Tamil Nadu last on 14 February when he launched several developmental projects
Politics
Forty-four assembly seats are going to polls in the fourth phase of the Assembly polls in Bengal on 10 April