Dayashankar's slur against Mayawati might harm BJP, but won't help BSP chief
Going hyper on Dayashankar's comments does not serve Mayawati's interests, as that may annoy the upper castes, whom she is trying to woo, rather desperately.
Whatever her critics may say, Bahujan Samaj Party (BSP) chief is a born fighter. If she has retreated her threat of launching a country-wide agitation and intensifying stirs at every district headquarter of Uttar Pradesh over expelled Bharatiya Janata Party (BJP) leader Dayashankar Singh's crude remark against her, then it is a carefully calculated decision.
Mayawati seems to have realised that over-exploitation of Singh's remark as an anti-Dalit issue will do more harm than good to her prospects of becoming the chief minister of India's most politically sensitive state, Uttar Pradesh, for the fourth time next year.
There are no doubts that it was a highly unsavory and crude comparison on part of former BJP state vice-president Dayashankar Singh when he said that the way Mayawati distributed her party tickets was worse than the manner in which a prostitute handled her clients. But my conversations with legal experts suggest that this crude comparison cannot justify the application of SC/ST (Prevention of Atrocities) Act against Dayashankar.
Strictly speaking, Dayashankar did not say that Mayawati was a sex worker. He was alleging of the money bag politics practiced by Mayawati. It is a fit case for defamation against Dayashankar, both civil and criminal. Applying SC/ST Act, on the other hand, will only amount to an overreaction and make as leading political analyst Mohan Guruswamy says, "a mockery of the due process of law".
In contrast, however, what Mayawati and her party activists did to Dayashankar's family members, including his mother, wife and daughter, in the course of their protests and demand for the sacked BJP leader's arrest in Lucknow, did violate India's penal provisions and measures ensuring women's safety and security.
This is not to suggest that Mayawati has gone slow on the case of Dayashankar because of the finer legal points. Her decision, on the other hand, is a part of astute political calculations. She now wants to portray the derogatory remarks against her in a series of rallies called "Sarvjan Hitay, Sarvjan Sukhay" (Everybody's welfare, everybody's weakness) all over Uttar Pradesh from 21 August, so as to ensure that the issue is not seen exclusively as a Dalit problem.
Mayawati may have been one of the tallest and most successful Dalit leaders of the country. But whenever she became a chief minister, it has been because of her "Dalit plus" politics. Twice she became the chief minister in coalition with the BJP. And in 2007 Assembly elections, her stupendous political success was attributed to her "Sarvjan" formula; she successfully co-opted Muslims and upper castes, particularly Brahmins. This formula did not work for her in 2012 Assembly polls and 2014 general elections. But now she is trying very hard to ensure that the formula works during next year's Assembly polls. And for that to happen, she simply cannot afford to play her Dalit card beyond a point.
It is true that Mayawati and her BSP's core support group consists primarily of the Dalits and that the BSP espouses no specific ideology other than its opposition to and outspoken criticism of the inequalities of the caste system. But the fact remains that Mayawati, or for that matter the BSP, does not represent the whole Dalit politics and Dalit movement in the country. Had that been the case, Mayawati would have been one of the most important leaders of Punjab, Himachal Pradesh, West Bengal and Tamil Nadu as well, not Uttar Pradesh alone.
Though Uttar Pradesh has the largest chunk of the total SC population, its percentage in terms of the state's population is 20.5 percent. In contrast, Punjab has the largest share of Dalits with its population at 31.9 percent. Dalits account for 25.2 percent in Himachal Pradesh, 23.5 percent in West Bengal and 18 percent in Tamil Nadu. But Mayawati is not a factor in any of these states. She is not even a factor in Bihar that accounts for 8.2% of the country's Dalit population.
Even in Uttar Pradesh, Mayawati's Dalit base is highly uneven. Dalits in the state are divided into 66 su- castes: Chamar/Jatavs – 56.3 percent; Pasis — 15.9 percent; Dhobi, Kori, and Balmiki — 15.3 percent; Gond, Dhanuk and Khatik — 5 percent; 9 sub-castes of Rawat, Bahelia, Kharwar and Kol — 4.5 percent; and remaining 49 sub-castes accounting for about 3 percent. Out of these, Mayawati is the strongest among the Chamar/Jatavs, who, in turn, are dominant in Azamgarh, Agra, Bijnor, Saharanpur, Gorakhpur and Moradabad districts.
Except in 2007 polls, when she was able to form the government on her own (the BSP alone got a comfortable majority), Mayawati has never got the support of the majority of Dalits in Uttar Pradesh. In 2012, of the 85 reserved seats, Mayawati could win 16 seats (the ruling Samajwadi party got as many as 54 seats). In 2014, all the reserved seats went to the BJP.
Why has it been so? There is a theory (propounded by retired IPS officer SR Darapuri) that Dalits in Uttar Pradesh do not like when Mayawati speaks of "Sarvjan". According to this theory, any talk of co-opting non-Dalits, particularly the upper castes, dilutes one's commitment to the Dalit cause. Therefore, Dalits do not take Mayawati seriously. This theory also talks of how Mayawati is still wedded to the caste-system prevailing among Hindus by not converting to Buddhism.
In my view, this is too extreme an interpretation. No political party, least of all the BSP, can attain political success on its own without going for new social-coalitions from time to time. Such rigid attitude is also self-defeating in a democracy that talks of co-option and compromise. Secondly, as the recent elections are indicating, in India people no longer vote exclusively on the basis of identities. That explains why many Dalits (particularly the Pasis) voted overwhelmingly for the Samajwadi Party in 2012 and the BJP in 2014. In a way, of course, the impression that Mayawati was highly corrupt and that in her regimes, benefits only went to the Chamar and Jatav sub-castes, added to her electoral defeats. But this could not be the only reason for her defeat.
The moral of the story is that Mayawati cannot regain the chair of Uttar Pradesh chief minister as "a Dalit leader". She has to talk of "Sarvjan Hitay, Sarvjan Sukhay". It remains to be seen whether she will be able to succeed on her own, as she did it in 2007, or in coalition with another political party (and here no party other than the Congress suits her best). Going hyper on Dayashankar's comments does not serve Mayawati's interests, as that may annoy the upper castes, whom she is trying to woo, rather desperately.
Find latest and upcoming tech gadgets online on Tech2 Gadgets. Get technology news, gadgets reviews & ratings. Popular gadgets including laptop, tablet and mobile specifications, features, prices, comparison.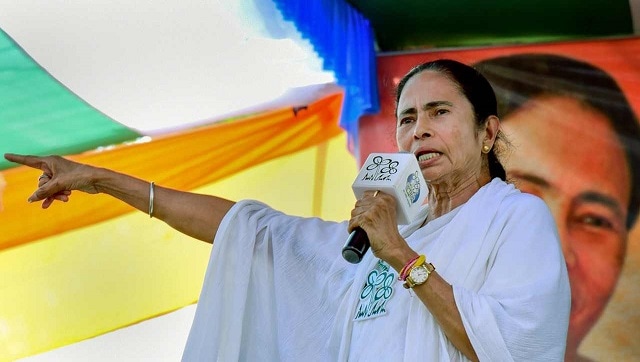 Politics
Banerjee, hitting out at Adhikari and other TMC leaders who jumped ship to the BJP, said she will not allow them to 'sell out' the state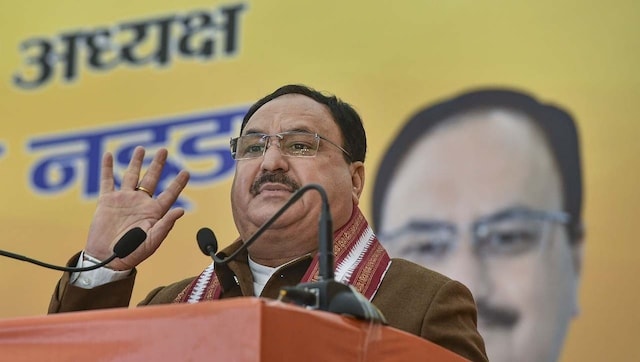 India
The BJP chief also listed the Centre's various measures for the state including sanctioning of an AIIMS in Madurai and the Chennai-Bengaluru defence corridor
India
The 64-year-old Bharatiya Kisan Union chief, who hails from Kurukshetra's Chaduni Jatan, had unsuccessfully contested the 2019 Assembly polls from the Ladwa seat