Day 6 wrap up post demonetisation: Cash crunch, chaos continue at bank ATMs
PM Modi asked for 50 days from the public to make the demonetisation exercise smooth
After Prime Minister Narendra Modi announced his decision to withdraw the higher denomination currencies of Rs 500 and Rs 1,000 notes starting 8 November midnight, there has been utter chaos in the public and severe cash crunch in the banking system resulting in people rushing to ATMs and bank branches for cash withdrawal. The scenario is still evolving.
Today, the 6th after the demonetisation announcement, there has been no marked improvement in the banking system, as banks continue to struggle to meet the panic-driven cash demand. PM Modi asked for 50 days from the public to make the demonetisation exercise smooth. At Firstpost, we are tracking these developments on a daily basis. Here is the recap of the 6th day.
1) The government said a special task-force will be formed under the Deputy Governor of Reserve Bank of India to monitor to expedite the recalibration of ATMs.
2) A large number of micro ATMs will be deployed across the country to facilitate the disbursement of new currency.
3) To enhance supply of cash in rural areas where banking presence is less, the government will tap into the existing network of over 1.2 lakh active banking correspondents (BCs). The government has decided to increase their cash holding limit to Rs 50,000 and the banks will have flexibility to increase it further in case of special circumstances.
4) Over 1.3 lakh branch post offices will be authorised to disburse more cash in rural areas.
5) Limit of current accounts that are operational for at least three month has been increased to Rs 50,000 per day to help small businesses carry out paltry payments.
6) Nearly 18 crore transactions have been done by banking system in the last four days.
7) The government also clarified that the higher cash withdrawal limit of Rs 2,500 is only for recalibrated ATMs.
8) Banks remained closed on Monday after three continuous days of working.
9) Many decisions to increase cash supply were taken after the situation was reviewed by Prime Minister Narendra Modi last night in a high-level meeting that was attended by the Home Minister, Finance Minister, Minister of Coal and Power and Minister of State for Finance. The meeting was also attended by RBI Governor and Deputy Governor R Gandhi, apart from senior Finance Ministry officials.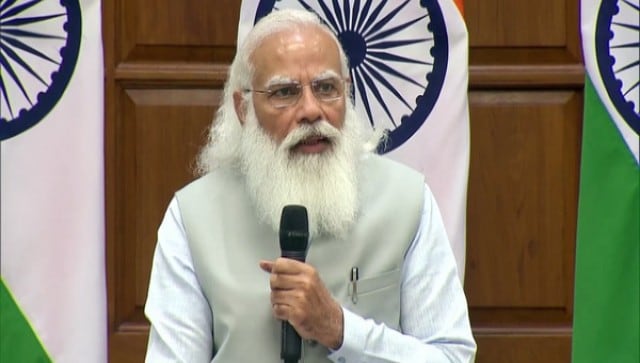 India
The meeting comes days after Modi chaired a meeting with his council of ministers, which was termed as 'Chintan Shivir'
India
At the Shanghai Cooperation Organisation's 21st Summit, Modi cautioned the global community against possible terror threats, expressed concerns over drugs and weapons smuggling and warned against a worsening humanitarian crisis in the country
India
The 20-day mega campaign titled 'Seva aur Samarpan Abhiyan' will begin tomorrow (17 September) and will conclude on 7 October