From double-agent to narco trader: How Dawood manages to hide in plain sight
Dawood continues to be a strategic asset for the ISI while he has managed to oblige western agencies by sharing inputs on Taliban and other terror outfits
Just a fortnight ago, I appeared on the panel of a CNN-News 18 exclusive show about India's most wanted don Dawood Ibrahim, and his ailing health. The camera crew had come to my office located in South Delhi to link me up to the studio.
Minutes after the show, my mobile rang and the number displayed – 00923008235XXX – was  instantly recalled by me.  It was evident that at the other end was Dawood's younger brother Anees Ibrahim, calling from Karachi.
I was quick enough to record the conversation. Anees had been consistent in confronting the news about Dawood's deteriorating health. Whether one buys his story or not, it was evident that the mastermind behind the 1993 serial blasts in Mumbai was arrogant enough to clarify his point.
For those who think that the Indian gang-lord and his family are underground in Karachi are sadly mistaken. The don moves freely. Talks freely.  He frequently uses his Karachi-based mobile and landline numbers. In fact, he fearlessly connects to journalists to contradict or clarify any news hurting the D-Company's interests.
This is the reach of the fugitive who happens to be one of the most dangerous men in the world.
Once a petty gangster in Mumbai, and later a small time gold smuggler, Dawood now lives like a king in Karachi. His palatial 6000-square-yard bungalow in the posh Clifton area speaks volumes about his lavish lifestyle.
First evidence of Dawood's king-like lifestyle was exposed by the Karachi-based journalist Ghulam Hasnain. In 2001, Hasnain did a cover story on Dawood in the leading Pakistani magazine 'Newsline.'
For the first time ever, pictures of Dawood's Clifton bungalow – known as the 'white house' – and his other properties were put in the public domain. After several years, I traced Hasnain's number and offered him a small TV story on Dawood's properties for Aajtak.
Initially, Hasnain agreed but after a few days, he called me to inform that it would not be possible to shoot a film as Dawood now enjoys a state security cover. His bungalow, D-13 at block-4, was heavily guarded by Pakistan rangers. Even the entire lane where the bungalow was located was barricaded and declared as a no trespass zone.
Ten years on, I was astonished to find a video of Dawood's bungalow aired by CNN-News 18. An undercover operation carried out by two Pashtun boys reportedly hired by the CNN team recorded testimonies of guards deployed near the D-13 bungalow of the underworld kingpin.
CNN's story is the display of a great investigative piece, but more important is the fact that Dawood continues to reside at the same bungalow since 2001, despite being declared as a global terrorist by UN in 2003.
Since 2001, several reminders have been sent by CBI to Interpol headquarters to trace Dawood in Pakistan. Strong documented pieces of evidence have been submitted to Interpol and UN agencies against one of the most wanted fugitives, but till date, all such efforts have proven to be futile.
In 2004, FBI shared evidence with Indian agencies revealing that Dawood Ibrahim had been sharing routes in smuggling of contraband narcotics with the infamous terror outfit Al-Qaeda. By that time, the NDA government had been routed out at the Centre and Manmohan Singh had taken charge as the Prime Minister in New Delhi.
At that very time, precise diplomatic pressure on Washington would have caught the bull by its horn but the UPA got embroiled in border talks with Pakistan. Despite a UN Security Council resolution and a special notice by Interpol against Dawood, Indian diplomacy failed to mount enough pressure on the western agencies in its bid to catch its most prized criminal.
Sources in the IB reveal that since the past several years Dawood has been funding transport companies operating out of Karachi. The Don has a major pie in the transport business, which serves as a lifeline for the landlocked Afghanistan.
From Karachi and Gwadar ports, the goods are transported to Afghanistan by the truckers. These truckers reach to the hinterland in Afghanistan as far as Kandahar, Kabul, and Kunduz. The truck operators, while returning, not only smuggle narcotics from Afghanistan but also bring in vital inputs about Taliban and Al Qaeda terrorists. In brief, Dawood has access to key information which is equally valuable to American agencies, including the FBI.
So on one hand, Dawood continues to be a strategic asset for the ISI while on the other, he has managed to oblige western agencies by sharing inputs about Taliban and other key terror outfits.
On the Indian front, he continues to bleed its neighbour by pumping fake currency through the porous borders of Nepal and Bangladesh. He controls the narcotics routes in South Asia and funds Pakistan's terror outfits including Lashkar-e-Taiba with the bad money.
In the world of cricket, he remains the biggest operator of an international betting syndicate. This syndicate derives more strength from Dawood's hawala operation based out of Dubai.
Pakistan's iconic cricketer Javed Miandad is not only a relative but a business partner for Dawood Ibrahim. Through Miandad, Dawood has been close to the political leadership which includes former Pakistan President Pervez Musharraf.
The Bhutto family, regarded as the Gandhis of Pakistan, are neighbours to Dawood in Karachi.  Sources say that Javed Miandad, a former top functionary of Habib Bank, provided banking channels to Dawood Ibrahim in the mid-nineties. It ostensibly helped Dawood to build a real estate empire stretching from Karachi to Lahore to Islamabad.
However, it is not the money and the business empire built out of it which shields the don from being caught but it is his partnership with top sleuths of Islamabad in the war against India which enables  the fugitive to operate fearlessly from Pakistan.
At the end of the day, India has to realize that fighting against Dawood is its own problem. Indeed, India has to find its own ways to catch or kill  the don instead of relying on track two diplomatic routes. More often, diplomacy is hardly required in such cases because hard measures have always been pitched to nab hardened criminals.
World
Silsila Alikhil, the daughter of Afghanistan's ambassador to Pakistan Najibullah Alikhil was abducted, tortured and assaulted on Friday by unknown persons in Islamabad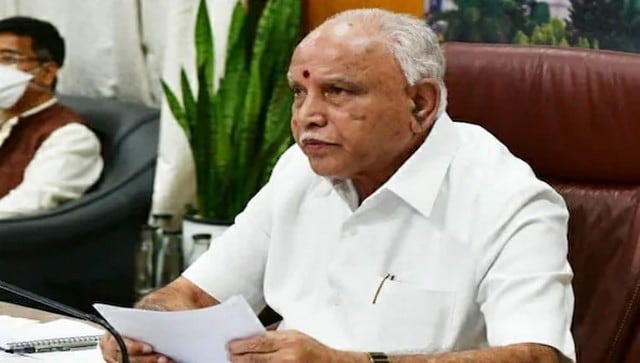 Politics
The 78-year-old Yediyurappa belongs to the older generation of politicians who started their service to the public as a teenager (in his case with the Rashtriya Swayamsevak Sangh) and did not hail from either a political or an affluent family
News & Analysis
Pegasus is a spyware suite sold by Israeli company NSO Group to "vetted government clients". It is used to compromise and conduct surveillance on targeted Windows, Mac computers, and also Android and iOS smartphones