Darjeeling unrest: At Jantar Mantar, activists vow to fight Mamata Banerjee until their demand for Gorkhaland is met
Hundreds of Gorkha activists chanting 'Jai Gorkha' and 'Mamata Banerjee murdabad' gathered at the Jantar Mantar in Delhi on Sunday in solidarity with their people in Darjeeling.
Hundreds of Gorkha activists gathered at the Jantar Mantar in New Delhi on Sunday to stand in solidarity with their people in Darjeeling.
'Jai Gorkha', they chanted. 'Mamata Banerjee murdabad', others cried. All of them united in their demand for a separate Gorkhaland.
As some activists shouted 'We want Gorkhaland', others stood next to them wearing T-shirts and holding placards which read 'Justice for Gorkhas'.
However, they were quick to point out that their movement is not political but a people's movement. No political party has yet joined us, some said.
Activist Vandana Rai, who has been closely associated with the Gorkha movement in Delhi, told Firstpost that their movement is reformist in nature and once they have their own state, it will be more inclusive.
"We want the Gorkhaland for India and not just Gorkhas. The Bhutia, Marwari and Lepcha community will also benefit if we our own state. We want to be inclusive," she said.
Expressing their disappointment with the West Bengal government, activists claimed that even after 70 years of independence, the Gorkha community has not been afforded the opportunity to pull themselves out of poverty.
There are no super speciality hospitals or IITs in Darjeeling because the state government is scared, the activists claimed. They think if they give us these facilities, we will produce hundreds of doctors, IITians and also have representation in the civil services, they added.
On Friday, Rai submitted a memorandum to the National Human Rights Commission, requesting them to investigate police firing in Darjeeling. Three activists of the Gorkha Janmukti Morcha died in firing and stone pelting last week.
GJM assistant secretary Binay Tamang alleged that they were gunned down by the police. Hindustan Times quoted Tamang as saying, "We want a judicial inquiry into the firing. Police did not fire rubber bullets or water cannons. They opened fire using .303 bullets."
The activists claimed no Gorkha has resorted to violence, except for defending themselves when the Mamata Banerjee government sent forces to check on the peaceful protests in Darjeeling. "We want a proper investigation into who is spreading violence," Rai said.
Even as police sources said that GJM supporters tried to break barricades and hurled bricks at police while trying to march to the venue of a Cabinet meeting convened by Banerjee in Darjeeling, Gorkha activists in Delhi insisted that the security forces used violent means to disperse the crowd. They further alleged that the police used tear gas shells on peaceful protesters.
Activists have also demanded the restoration of internet and local cable channels. "Our students are suffering. They have to give their exams," one activist, who did not wish to be named, said.
However, even if their demands are met, the activists are still uncertain about how they will realise their dream of Gorkhaland.  When asked who will take charge of Gorkhaland if the movement succeeds, activist Palzor Tamang said that the people would have to take the final call.
While Banerjee had alleged terrorist links behind this movement and charged the GJM with connections to underground insurgent groups of the North East, Rai has rubbished her claims.
"We are not terrorists or separatists," Rai said. "We want our own state in accordance with the Constitution."
With Banerjee accusing the Gorkhas of fanning ethnic tensions, the chances of the government giving in to the demand for a separate Gorkhaland seem bleak.
But activists say that that the people have spoken and that their voices will only get louder. They say they will not accept any temporary solutions and have vowed to fight peacefully until their demands are met.
They also said that the demand for a separate Gorkhaland isn't a recent one and that the request for a separate administration from Bengal was first raised in 1907. But the agitation gained momentum after Banerjee tried to impose Bengali language in their schools in the hills, they said.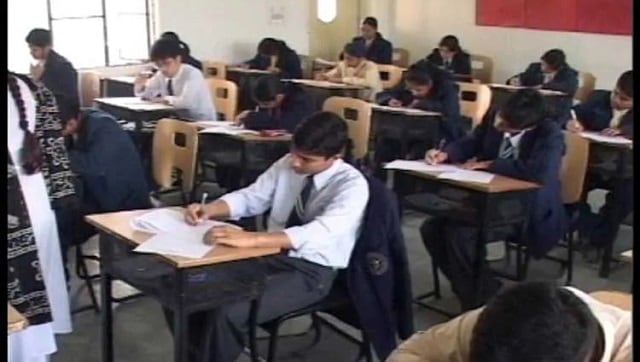 India
West Bengal Class 10 students can check the results at wbresults.nic.in and wbbse.wb.gov.in. SMS services and the mobile app to check the Madhyamik results can also be availed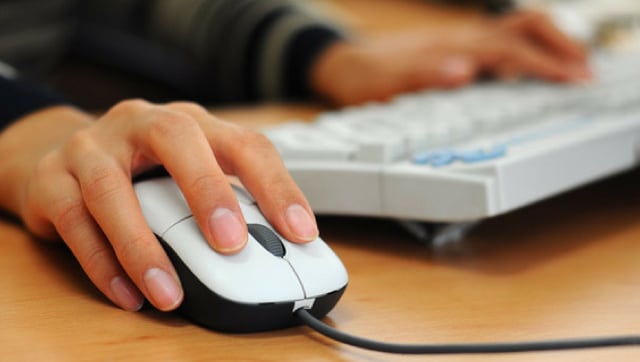 India
At 4 pm tomorrow, the scorecards will be released for students on the official websites of WB Board: wbresults.nic.in and wbchse.nic.in
India
The administration has allowed government programmes at indoor facilities with 50 percent seating capacity and buses, taxis, autorickshaws to ply with 50 percent capacity