Pinarayi Vijayan takes oath as Kerala CM, promises 'people's government'
72-year-old CPM leader Pinarayi Vijayan was sworn-in as the chief minister of Kerala at Central Stadium in Thiruvananthapuram along with his 18-member Cabinet
The 72-year-old CPM leader Pinarayi Vijayan was sworn-in as the Chief Minister of Kerala at Central Stadium in Thiruvananthapuram, along with his 18-member cabinet.
The CPM General Secretary, Sitaram Yechury and politburo member, Prakash Karat, were also present at the swearing-in ceremony, along with Vijayan's rival VS Achuthanandan.
Thiruvananthapuram: LDF's Pinarayi Vijayan takes oath as the CM of Kerala pic.twitter.com/RT7Kd7RK0c

— ANI (@ANI_news) May 25, 2016
Vijayan's cabinet will have 19 members (including the chief minister) — the CPM will have 12 berths, the CPI four and three other LDF constituents — the JD(S), the NCP and the Congress (S) would get one each. However, there are only two women in the cabinet — KK Shylaja and J Mercykutty Amma who also took their oath on Wednesday.
The CPM has named its ministers, including three — Thomas Issac, AK Balan and G Sudhakaran — who were also ministers in the VS Achuthanandan cabinet (2006-11), while the new faces in the Kerala government are EP Jayarajan, KK Shailaja, AC Moideen, Kadakampally Surendran, TP Ramakrishnan, C Raveendranath, J Mercykutty Amma and KT Jaleel (who won as a CPM-backed Independent).
After Vijayan, CPM leader E Chandrasekharan and JD(S) MLA from Thiruvalla Matthew T Thomas took oath. Thomas will hold the irrigation and water resources portfolio.
The top post comes after a long wait for Vijayan, who had to race ahead of his rival VS Achuthanandan. In the 16 May Assembly polls, the CPM-led LDF had been voted to power by winning 91 seats in the 140-member Kerala Assembly, drubbing the Congress-led UDF government headed by Oommen Chandy that could only manage to secure 47 seats.
Achuthanandan had stated that he will continue to be the sentinel of the people, "I wish Vijayan and his new government the best to build a new and resurgent Kerala."
Vijayan had earlier remarked that "this will be a people's government and will function for the welfare of the people. There will be no caste, religious and political barriers and we will function with that spirit." He further added, "The 16 May Assembly election was fought fiercely. That is over. Various candidates have been elected and those who got majority are forming the government. For the state's betterment, everyone should work together," he said seeking cooperation from all sections of the people.
The 72-year-old toddy-tapper's son, who was the CPM state secretary till last year, is known for his organisational skills and had a short stint as the state's power minister during 1996-1998. His political career, however, took a backseat when he was accused of handing over a contract to Canadian company SNC-Lavalin for modernisation of three hydel projects. The Lavalin scam still remains the biggest corruption scandal ever against CPM in Kerala. The CBI court later dismissed the charges against Vijayan, however, it took a while before Vijayan could make a political comeback.
Vijayan is often described as 'stiff' and as a leader "with no smile on his face, and the most feared politician in Kerala"; his party rivals have often accused him of deviating from the party line. In fact, in the run up to the assembly election, Vijayan tried to soften his austere image and sported a smile whenever he appeared on television and interacted with people.
Before his ceremony, Vijayan called on Kerala Governor Justice (retd) P Sathasivam and handed over a list of his 19-member cabinet. "People are seeing this government with a lot of expectations," he said.
On the new government's stand on corruption, Vijayan said, "There is corruption at various levels. It has come to my notice that some people are going round saying they are 'CM's men'. Perhaps they do not know my way of functioning. Such type of people should be kept at bay and we need to be careful."
India
The petition filed by CPM MP from Kerala John Brittas said that the the government has neither accepted nor denied whether the spyware was bought and used by its agencies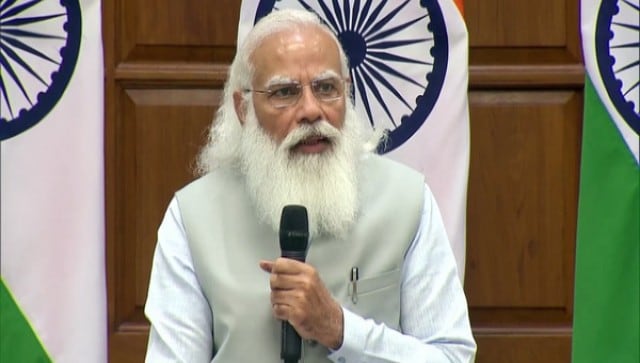 Politics
Leaders, including from the TMC and the CPM, also said that when the pandemic and issues related to it can be discussed on the floor of the House, what was the need to go 'outside'
India
As per new rules, the 'anti-dowry' affidavit has to be signed duly by the employee's wife, father, and father-in-law