CPM hiding its defeat in Tripura by refusing to contest Assembly bypoll, says BJP's Ram Madhav
BJP general secretary Ram Madhav has described the CPM's decision to not contest an Assembly seat in Tripura due to alleged violence as a lame attempt to 'hide its defeat and its inability to reach out to people'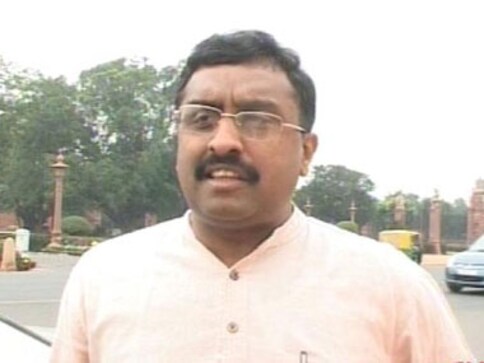 New Delhi: BJP general secretary Ram Madhav has described the CPM's decision to not contest an Assembly seat in Tripura due to alleged violence as a lame attempt to "hide its defeat and its inability to reach out to people".
Madhav, the BJP's pointsman for the northeast states, who is seen as the key architect for its win in Tripura and Nagaland, also dismissed the Left party's claim of violence in the state following the saffron party's emphatic win in the Assembly elections as nothing but an attempt to create a "victimhood syndrome".
The state has been completely peaceful since the BJP government took charge, he said.
"The CPM's candidate withdrawal and its claim that it was due to violence is all bogus. It's a lame excuse for its inability to reach out to the people anymore in Tripura. Its candidate had already decided that he will not contest. Now they are using this to create a kind of victimhood syndrome," Madhav told PTI.
It is an attempt to hide their defeat, he said. Rejecting the CPM's allegations of rising violence in the state, Madhav said, "Our government came to power on 9 March. In the three days since, the state has been absolutely peaceful."
BJP had fought the Tripura Assembly elections in alliance with the IPFT, a regional party, and their alliance won 43 out of 59 seats, ending the Left's 25-year-long rule.
The Charilam (ST) Assembly seat, where election was cancelled following the death of the CPI (M) candidate, went to the polls today and the state's Deputy Chief Minister Jishnu Dev Varma is the BJP candidate from there.
Politics
A dentist by profession, 69-year-old Saha was elected as a Rajya Sabha MP from Tripura last month. He will take oath at 11:30 am on 15 May
India
'Today India is firmly moving ahead in the world under the leadership of Prime Minister Narendra Modi,' Adityanath said
Politics
Deputy Chief Minister Jishnu Dev Varma will continue to hold finance, power, rural development, planning and coordination, science, technology and environment