CPI says pre-poll alliance with Congress at national level not possible as party is main opponent in Kerala
A pre-poll alliance between the Left parties and Congress may not be possible as they are 'main opponents' in some states, says CPI
Hyderabad: A pre-poll alliance between the Left parties and the Congress may not be possible as they are "main opponents" in some states but it is essential to forging a common platform to fight the BJP, says CPI general secretary S Sudhakar Reddy.
In some states, there can be "some sort of 'no-contest understanding'," Reddy said.
"What we (CPI) feel is, a pre-poll alliance may not be possible at the national level because in Kerala, Tripura we (Congress and Left parties) are main opponents," he told PTI.
"There are (however) certain (other) possibilities. State-wide (alliance in some states)...it's possible. Even where the Left parties are very weak, the Congress also may not be interested in that (alliance)," Reddy said.
A joint platform "even before the elections" of all secular, democratic and Left forces to fight against the BJP was essential, he said.
Once there is such an understanding, some agitations and struggles can be carried on jointly, Reddy said.
"In some states, wherever it's possible, there can be some sort of 'no-contest understanding'," the Left leader added.
The BJP's recent Janaraksha Yatra, against alleged "red terror" under the Left rule in Kerala, would have no impact on the people of the southern state, he said.
The BJP's vote-share, Reddy added, came down in the recent by-election to the Vengara Assembly seat in Kerala.
According to Reddy, the CPI is in favour of bringing petroleum products under the ambit of GST and has been demanding so from the beginning.
Find latest and upcoming tech gadgets online on Tech2 Gadgets. Get technology news, gadgets reviews & ratings. Popular gadgets including laptop, tablet and mobile specifications, features, prices, comparison.
India
The Union defence minister's statement would assume significance in the backdrop of the Opposition demanding a debate on the issue
Politics
The Opposition leader added that his focus will be to dent the vote share of both TMC and BJP, and "restore secular ethos" in the state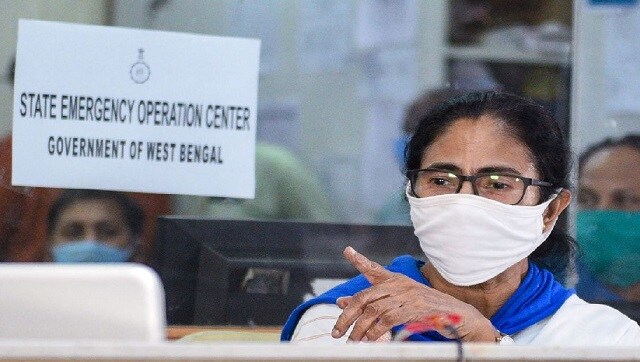 Politics
According to Amal Kumar Mukhopadhyay, a former principal of Presidency College in Kolkata, the BJP will sharpen its campaign against the state government and the state's ruling party will find itself in a defensive position.