CPI says PMO 'squarely responsible' for Nirav Modi fleeing country, questions Narendra Modi's silence on PNB scam
The Communist Party of India blamed the Prime Minister's Office for diamond merchant Nirav Modi fleeing the country and hit out at Narendra Modi for keeping mum on the Rs 11,400-crore Punjab National Bank scam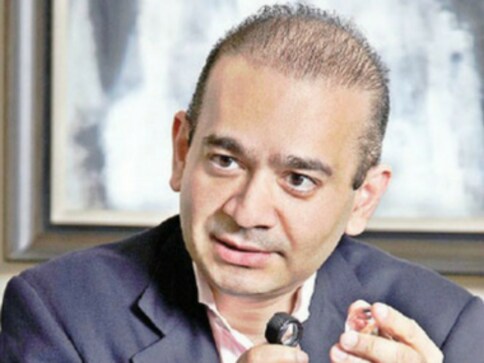 Hyderabad: The Communist Party of India on Sunday blamed the Prime Minister's Office for diamond merchant Nirav Modi fleeing the country and hit out at Narendra Modi for keeping mum on the Rs 11,400-crore Punjab National Bank (PNB) scam.
The party's general secretary Suravaram Sudhakar Reddy said the prime minister's silence on such a "big scandal is surprising".
"On every issue, the prime minister reacts, tweets and comments. But when such a serious incident takes place, why doesn't he speak or react? He must reply," Reddy told reporters Hyderabad.
He claimed that in 2016, an individual named Hari Prasad had complained to the PMO about the matter and had requested Nirav Modi's arrest.
"But no action was taken and Nirav Modi and his family members fled the country in January this year," he said.
About Nirav Modi being part of an Indian delegation at the World Economic Forum in Davos, Reddy asked, "Nirav Modi met and got himself photographed with the prime minister. How did it happen? How could Nirav Modi enter? Who helped him?"
"We squarely hold the PMO responsible for Nirav Modi fleeing the country. We demand that the PM respond. The CPI demands that Nirav Modi be arrested and be brought back to India immediately," he said.
Reddy said liquor baron Vijay Mallya and cricket administrator Lalit Modi left the country under similar circumstances and that no one knew if the government was serious about bringing them back to face justice.
He said the BJP claimed to be a party that was "above corruption" but it too faced allegations like the one against the son of the party's national president and was refusing a transparent inquiry into these allegations.
Reddy, speaking on the controversy around the purchase of the Rafale fighter aircraft, said, "Not releasing the details of the Rafale deal in the name of official secrets gives rise to doubts. Like Bofors, the nation has a right to know and discuss the deal."
Earlier, releasing the draft of the political resolution of the party to be presented at its meet at Kollam in Kerala in April, Reddy said there was a need to mobilise secular, political and mass organisations to counter the "fascistic offensive" of the Modi government and the RSS.
He added that a mass resistance was the need of the hour and that the Left parties needed to project alternative economic policies to re-assert their identity.
Politics
A six-time consecutively elected MLA from the Bishnupur seat, Konthoujam had quit the Congress a few days ago
Sports
Bhavani Devi began her campaign with a confident 15-3 win against Tunisia's Nadia Ben Azizi but bumped into Rio Olympics semi-finalist Frenchwoman Brunet in the next round, which she lost 7-15.
India
The leaders voiced their support towards spreading awareness about the ongoing vaccination drive and provided their ideas and suggestions for preventing the third wave, as per the PMO