CPI general secretary Sudhakar Reddy says party yet to decide on tie-up with Congress, will discuss with CPM
CPI said that it has not taken a decision on an electoral alliance with the Congress, a day after the CPM ruled out a tie-up with the Rahul Gandhi-led party.
Hyderabad: The Communist Party of India (CPI) said on Monday that it has not taken a decision on an electoral alliance with the Congress, a day after the CPM ruled out a tie-up with the Rahul Gandhi-led party.
CPI general secretary Suravaram Sudhakar Reddy said his party is generally of the opinion that all secular forces should come together on a broader platform, but an electoral alliance is different.
"About the electoral alliance with the Congress, we have not decided either to join or not to join. We have not taken any such decision. We will discuss about it," Reddy told PTI.
"After the resolution of the CPM (adopted on Sunday), we will discuss this issue within our party and also with the CPM," he said.
Reddy does not think there is any possibility of having an all India alliance with the Congress, but said: "in some states, no-contest type of things can be worked out."
"But we want the Left unity as the first priority. So, on this issue, we want to discuss in our party and with the CPM also," he said.
CPM general secretary Sitaram Yechury's draft resolution proposing an alliance with the Congress was on Monday voted against by the Left party's central committee, which ruled out any form of electoral ties with the party.
The draft prepared by the Yechury-led faction, which had favoured adjustment with the Congress to stop the BJP, was defeated in voting by the Kerala delegation led by politburo member Prakash Karat.
The Karat-led faction had opposed any sort of direct or indirect alliance with the Congress.
"The draft political resolution adopted after incorporating some amendments, states that there is no electoral alliance or understanding with the Congress," Yechury said after the conclusion of the meeting.
Find latest and upcoming tech gadgets online on Tech2 Gadgets. Get technology news, gadgets reviews & ratings. Popular gadgets including laptop, tablet and mobile specifications, features, prices, comparison.
India
Sameet Thakkar was told by a court to appear before VP Road police station in Mumbai on 5 October. He had allegedly slipped out without submitting his mobile phone or laptop as mandated, an official said
India
Controversy erupted on Thursday after state police allegedly pulled off a man's turban during a BJP rally. The police, however, claimed he was carrying a firearm and that his headgear "fell off in the scuffle"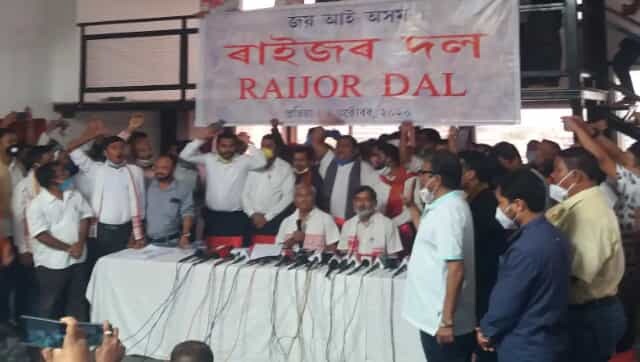 Politics
Emerging out of anti-CAA protests, with its Assamese centric character and consequent inability to significantly mobilise cross-sectional participation, these parties would face considerable difficulty to expand their appeal beyond some 35 seats where Assamese speakers are dominant.