Cow politics: Narendra Modi and the tough act of balancing Dalit anger with antagonistic Hindu right
Mobilisation of Dalit anger is one aspect Modi cannot afford to neglect. In order to expand base, the BJP must look beyond its core Hindutva ideology. And Modi must hang on to his Dalit base who backed him in a large way during the 2014 Lok Sabha polls.
In taking on the cow vigilante groups twice in quick succession, Prime Minister Narendra Modi has taken a bold gamble. Silence was increasingly not an option as a rapid political mobilisation seemed to be developing over Dalit anger. In choosing to unequivocally hit out at gau rakshaks, however, Modi has exposed the fault-lines within his core support base. Early reactions indicate that the balancing act won't certainly be easy.
In many ways, Modi suffers from an inner contradiction in his role as India's premier. Elected with a huge mandate, he certainly doesn't see himself as a one-term Prime Minister. No politician does, but he sees himself as a visionary bent on leaving a lasting legacy. And in this, in more ways than one, he resembles his ideological bête-noire Jawaharlal Nehru. Their doctrinal positions couldn't be any more different but just like Nehru, he wishes to implement sweeping, tectonic, indelible changes in every field.
Some of his schemes have been frequently derided for being too lofty to be implemented but in Digital India, Make In India, Stand Up India, Swachh Bharat Abhiyaan, Jan Dhan Yojana, Smart Cities Mission (just to name a few) the desire to transform India's destiny as a strong, independent, inclusive nation is evident.
Modi came into 7 RCR as a hard reformer, but has since shown a remarkable shift in economic policy. He has imposed renewed faith in public sector companies, unlike his NDA predecessor Atal Bihari Vajpayee and has ramped up social sector spending. Though intrinsically different from the anglicised Nehru, Modi still has strange similarity with the man he wishes to truly replace with personalised leadership, firm grip on foreign policy, strategic affairs and frequent public speeches. His shadow boxing with Nehru continues.
Modi has also shown (as with a flexible economic policy) that he is willing to shift from a right-wing position to a more centrist space. His laser focus on development plank while campaigning for the PM's post and frequent calls for inclusive growth are evidences enough of this shift. He doesn't suffer from the compulsions of coalition politics, but in giving up pursuing BJP's stated goals like uniform civil code, scrapping of Article 370 and building of the Ram temple Modi has actively tried to reclaim the area vacated by an eroded Congress.
While maintaining his core support, he has tried to woo the floating voters who were drawn to his development agenda and believed in his image of incorruptibility. As a leader who believes in long-term approach, Modi needs the crucial support of these fickle voters. And he must also consolidate Hindu voters by bringing Dalits into the fold. Demolishing the caste barriers into one undivided Hindu identity is a long-cherished dream of RSS. But while it has appeared more to alienate the subalterns because of its Brahmanical image, Modi and party president Amit Shah proceeded to do precisely that. When shifts of such natures take place though, it brings with it own set of contradictions.
The mobilisation of Dalit anger is one aspect the prime minister cannot afford to neglect. In order to expand its base, the BJP must look beyond its core Hindutva ideology. And Modi must hang on to his Dalit base who backed him in a large way during the 2014 Lok Sabha polls. If we take up Uttar Pradesh, for instance, Dalits comprise over 20 percent of the population. Any erosion in this votebank and a Dalit-Muslim consolidation will be fatal for BJP. And once a momentum is created, such a mobilisation would surely spread to other states, including Gujarat where BJP's foundations look increasingly shaky.
Given these compulsions, the prime minister, who usually refrains from commenting on political developments and tries to actively build a model of communication where he is perceived as above the daily humdrum of political wrangling, had no choice but to address the subaltern anger. His reaction has less to do with political rivals calling for his statement, and more to do with what is being perceived as a vociferous Dalit outrage against institutionalised casteism. It will be unwise to lay everything at BJP's door, but in flogging Dalit youths in public for skinning a dead cow, cow vigilantes created a damning totem, a symbolisation of years of discrimination. And it overwhelmingly went against BJP.
Which is why on Saturday, Modi almost voluntarily took up the topic. In his first-ever townhall, he delivered a clear message against 'gau rakshaks', calling them anti-social elements.
"I get so angry at those who are into the gau-rakshak business. A gau-bhakt (cow devotee) is different, gau sewa (cow protection) is different. I have seen that some people are into crimes all night and wear the garb of gau rakshaks in the day."
He also urged states to prepare a dossier of so-called gau rakshaks.
"70 to 80 percent will be those who indulge in anti-social activities and try to hide their sins by pretending to be Gau Rakshaks. If they are true protectors, they should realise that most cows die because of plastic, not slaughter. They should stop cows from eating plastic."
Just a day later at a public meeting in Gajwel, Telangana, where he laid the foundation stones for a raft of development projects, Modi said: "I want to tell everybody beware of these fake cow protectors. These handful of vigilantes have nothing to do with cow protection, but want to create tanaav (tension) and takrav (conflict) in the society. In the name of cow protection, these fake cow protectors are trying to disturb the peace and harmony of the nation. I want the real cow protectors to expose them (fake ones) and the state governments should take stringent action against them," he added.
And later at a meeting of BJP workers in Hyderabad, Modi was more direct.
"I would like to tell these people that if you have any problem, if you have attack, attack me. Stop attacking my Dalit brethren. If you have to shoot, shoot me, but not my Dalit brothers. This game should stop."
Calling for Dalits to be saved and respected, he also denounced those making political capital out of a social evil.
"I know this problem is social. It is a result of sins which have crept into the society... But we need to take extra care and save society from such danger (of social strife)… Those who want to solve this social problem, I request them to leave politics that divides the society. Divisive politics will not do any good to the country," he said.
The strong words are aimed at cutting BJP's losses vis-à-vis Dalits and the gamble laid in Modi's reckoning that while some of his core voters may be offended, the healing touch would assuage Dalit anger to a certain extent. Taken any which way, however, it was a bold gamble.
Consider the reactions since from the VHP, Hindu Mahasabha and Hindu ideologues.
Shakaracharya of Kashi Sumeru Peeth, Swami Narendranand Saraswati, on Sunday condemned the PM's statement.
"The Prime Minister's statement has somewhere financially benefitted the persons who kill cows. Can't the PM see that cow meat is being sold in the five-star hotels of Delhi? The VHP, Gau Samvardhan Parishad and the Sangh talked the most about cow protection… So, are the VHP, RSS and the Bajrang Dal running shops all these while?" Saraswati told news agency ANI.
The VHP was more blatant, warning Modi that he will have to "pay" for his statement. In an unsigned statement, VHP's Gujarat unit called Modi's "anti-socials by night and gau rakshaks by day" remark shocking and an insult to "cow protectors".
"Thousands of butchers killing one lakh cows every year are not termed 'goondas' and gau rakshaks like Gita Rambhaiya (who was killed in Ahmedabad years ago) are termed 'goondas'… This shows your change of heart," stated VHP, which also demanded a nationwide law to ban cow slaughter. According to a report in Indian Express, VHP's Braj region vice-president Sunil Parashar said Modi's remarks have "hurt" gau rakshaks and that "he will have to pay for it in the next Lok Sabha polls".
And Hindu Mahasabha promised to do a yajna to help the prime minister "regain his senses".
"Modi has turned out to be a carbon copy of the Congress... He has gone back on everything he assured, from Ram Temple to abrogating Article 370 and is now turning his back to cows, he is misleading us," Ashok Sharma, national vice-president of the Mahasabha said. Sharma went on to declare that the outfit would conduct a yagna (special prayer) at its Meerut office to help the PM "regain his senses".
It remains to be seen how Modi handles the fallout of his gamble.
Subscribe to Moneycontrol Pro at ₹499 for the first year. Use code PRO499. Limited period offer. *T&C apply
Politics
Azad's remarks come a day after he and other 'G-23' Congress leaders, pressing for a leadership change and organisational overhaul, at an event in Jammu said the party is 'weakening'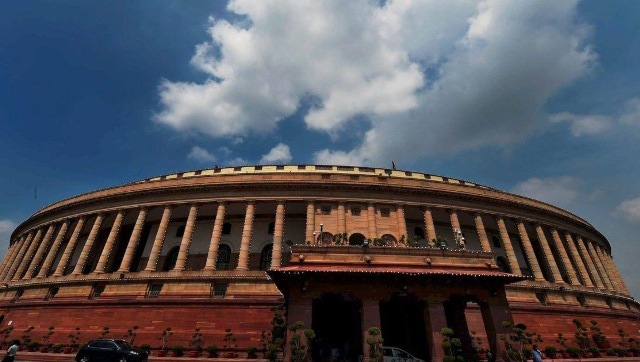 India
The report painted an overall grim picture for the principles of democracy across the world, but the alleged downturn in India's democratic values meant that now only 20 percent of the world's population lives in a liberal democracy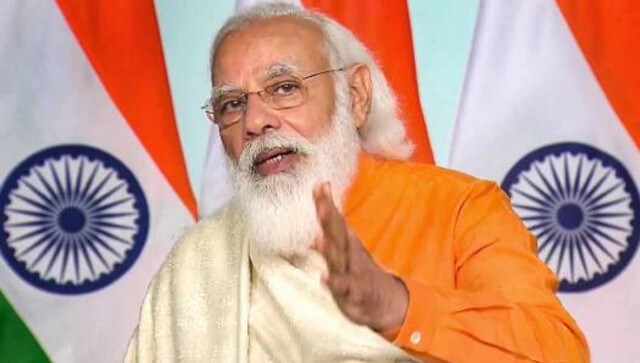 India
The prime minister said there is a need to make science more popular across the country and asserted that science cannot be limited to physics and chemistry, and labs