Cow deaths in Chhattisgarh: As tale of corruption unfolds, Congress prepares stand against govt
As news of more cattle deaths keep pouring in from the state, a story of callous neglect of the animals has started unfolding.
In BJP-ruled Chhattisgarh, any perceived disrespect to the cow can invite serious trouble to human beings, but when cattle die in great numbers in gaushalas (cow shelters), it is hardly a matter of concern for anyone, least of all the authorities.
As news of more cattle deaths keep pouring in from the state — till today, more than 200 cow deaths were reported from three cow shelters — a story of callous neglect of the animals has started unfolding. It's a sordid tale of corruption in name of the cow, involving the so-called gau rakshaks (cow vigilantes) working in connivance with bureaucrats and possibly politicians.
After coming to power in 2003, the BJP government in Chhattisgarh had set up a Commission for Protection of Cows (Gau Sewa Aayog) with an objective to protect cows that had been rendered 'useless'. The commission gives grants to cow shelters for the upkeep of cattle that have either been rescued or voluntarily given up by farmers and dairies, after cows grow old and stop producing milk.
"There's an organised racket in the name of cow protection in gaushalas across the state, where the Gau Sewa Aayog and the owners of gaushalas are hand-in-glove in misappropriation of funds. In the name of cow protection, there's severe insensitivity on part of gau rakshaks, whose sole objective is to terrorise people and usurp government funds in the name of sewa (service)," Leader of Opposition in Chhattisgarh Assembly TS Singh Deo told Firstpost.
"Chhattisgarh Pradesh Congress Committee has prepared a fact-finding report on the death of cows, the factors involved, the corruption in the system, etc. Fringe elements of the BJP are often being accused of attacking, even lynching, cattle traders on the suspicion of transporting cows for slaughter. We'll submit it to Congress president Sonia Gandhi," he added.
The game behind funding of cow shelters
After the incident of the death of cows in Shagun Gaushala at Rajpur village in Durg district (Chhattisgarh), a series of allegations of misappropriation of grants in various gaushalas has come to light. The said case has also opened a can of worms on alleged deep-rooted corruption — from state's cow protection commission to cow shelters — especially, after the owner of the said cow shelter, Harish Verma, who has been arrested by police, accused the Commission of "demanding cut (commission) in lieu of providing grants".
Congress has siphon it up, as Verma is a local BJP leader and is the vice-president of Jamul Nagarpanchayat (local civic body) who made allegations against his own party. Verma, who claimed that he didn't receive any grant for the last two years, is accused of siphoning of Rs 1.65 crore given to three cow shelters run by him.
"Harish Verma's allegation exposes the corruption within the Gau Sewa Aayog. Despite receiving a grant of Rs 93 lakh, he has accused the Commission of bribery. There's a need of a proper act for protection of cows," Mayor of Raipur Municipal Corporation (RMC) Pramod Dubey told Firstpost.
According to Raipur mayor, the state government has allocated Rs 200 crore to Chhattisgarh Cow Protection Commission since its inception in 2005, and Rs 30 crore has been distributed to cow shelters till date.
"In Chhattisgarh, hooliganism is taking place in the name of cow protection. So much terror has been spread by gau rakshaks that the community that used to clear dead cattle from roads now doesn't touch them for fear of getting attacked. Cow carcasses continue to rot on streets. It has become a menace. Why are no gwalas (milkmen) gau rakshaks? Most gau rakshaks are BJP workers and owners of gaushalas are politicians and BJP members, who are not sensitive towards cattle," claimed Dubey.
Ineffective law
Senior Congress leader and former minister Mohammad Akbar has alleged that after Gau Sewa Aayog was set up by the BJP government, a DGP was made member of the commission so that proper inspection and monitoring of cattle at shelters could be done; but nothing happened.
On the legal aspect, he alleged that the four laws enacted by the government under Chhattisgarh Agricultural Cattle Preservation Act 2004 are ineffective.
"All these laws are related to punishing those allegedly found guilty of slaughtering cows. There is no mention of any stringent action against those people under whose supervision cows die due to starvation and other factors. According to Prevention of Cruelty to Animals Act, 1960, there was a provision of fine from Rs 10 to 25, which was later enhanced to Rs 100. Due to this reason, the district administration hasn't mentioned in its report that cows died due to starvation in the cow shelters," Akbar said at a press conference in Raipur. In the report of the magisterial inquiry ordered by Durg collector, no mention has been made about 'death due to starvation'.
What do the findings say?
Findings of the inquiries ordered by various agencies like the district collector, RMC mayor, fact-finding team of Chhattisgarh Congress party, etc have mentioned various factors related to the death of cows and scams in various cow shelters across the states. However, the findings differ from each other.
Most of the findings focus on the following points:
— No provision for fodder and water for the ailing cattle.
— Misappropriation and siphoning of funds by gaushala owners.
— Confinement of large number of animals in a small space.
— Lack of proper care of cows and ill maintenance of cow shelters.
— Release of grants "under pressure" without prior verification.
— No mention of 'death due to starvation' made in the report of the magisterial inquiry ordered by Durg collector.
What is the Chhattisgarh government doing?
The state government has initiated an inquiry into all the cow shelters across the state. After an emergency meeting between the Gau Sewa Aayog (Cow protection commission) and Department of Animal Husbandry, the joint director of the department has ordered the setting up of a three-member team headed by a deputy director in each district. The teams will visit each and every cow shelter, and after an intensive probe, will submit an inspection report within three days.
"There is no grazing ground for cattle, as land in neighbouring areas of Raipur has been taken over by builders. Considering this, I have written five times to the government to allocate 25 acre of land for a cow sanctuary. But till now nothing has been done," added Dubey.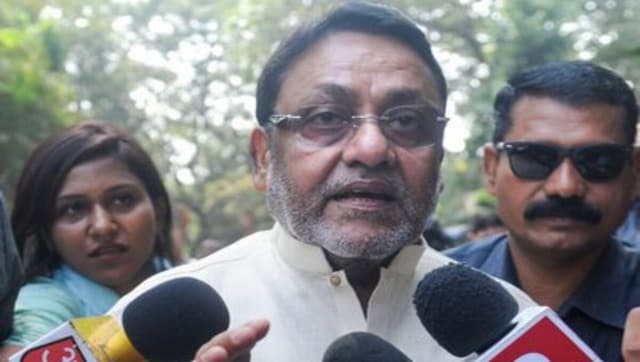 India
Notably, the NCP had offered outside support to the BJP in Maharashtra after the 2014 polls. However, the BJP had come to power with the support of the Shiv Sena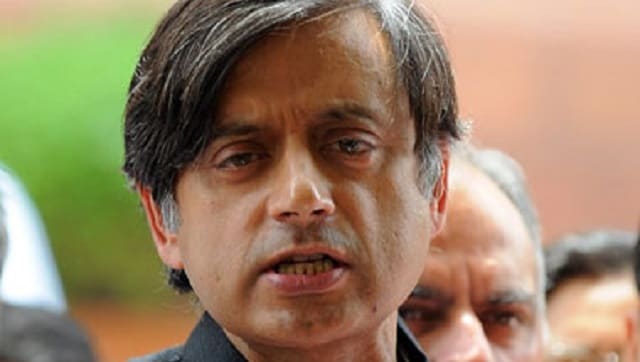 India
The 32-member Parliamentary Standing Committee on IT is scheduled to meet on Wednesday, for which the listed agenda is "Citizens' data security and privacy"
Politics
The 78-year-old Lingayat strongman said he had offered to resign two months ago with an intention to make way for others and asserted that he won't name a possible successor even if asked to