Court review: Venice Film Festival's favourite shows how Mumbai's lower courts are a black comedy
Court, which is doing the festival rounds and has received fulsome praise from critics the world over, won the awards for best international film in competition and best director at the Mumbai Film Festival. At least off screen, there was justice.
Editor's Note: This article was originally published on 27 October, 2014. In light of the fact that this film has been nominated as India's entry to the Oscar's, we are re-publishing it for your perusal.
When are one man's life and another man's death the stuff of laughter? When they're part of a case being heard at a lower court in Mumbai. Chaitanya Tamhane's debut feature, Court, presents the audience with a slice of life from the country's lower courts and in no time, the idea of justice in these not-so-hallowed rooms turns out to be a joke. Lawyers, clients, witnesses and judges lazily paw at justice while the fan whirs, patience wilts and the whole business of a trial turns out to be a black comedy. It's easy to understand why Court won Lion of the Future Award for the best first feature at the Venice Film Festival.
Narayan Kamble, a radical Dalit poet and a part-time tutor, has been accused of abetting a sewage worker's suicide. It's obvious from the very beginning that there's no case against Kamble. The sewage worker lived in a chawl where Kamble had performed -- that's all the connection that exists between the two men. However, circumstantially, it's enough for the police to arrest the poet and the charges are sticky enough for a jaded public prosecutor to argue for months on end.
While Kamble's idealistic lawyer lays bare the loopholes in the charges levelled against Kamble, we get glimpses into the other cases that are swirling around these lower courts.
At one point, the camera follows the judge's gaze to land upon a clutch of 20-odd people, standing at the back. They've all been brought in for travelling on local trains without tickets. Later, the case that follows Kamble's is about a stolen wristwatch. Another case isn't heard because the defendant has come wearing a sleeveless shirt, which is "immodest" and therefore the case will not be heard. It's absurd that as far as the lower courts are concerned, there's no difference between these frivolities and a case concerning the lives of two men, one of whom is being victimised and the other who has been a victim in both life and death.
Tamhane first follows Kamble's lawyer -- a privileged, idealistic young man who quaffs imported wine and visits funky bars when he's not defending the victimised -- and from courtroom to home. He does the same with the public prosecutor, who manages her home and her cases with the same exhausted, uncaring callousness from the courtroom to their homes. The only one we don't get to see beyond the facade is Narayan Kamble. He remains a symbol, of all that needs protection as well as of all that is dismissed as pedantic.
Court is ludicrous, hilarious and heartbreaking. It's a brilliant film, particularly for a debutant, and the fact that it took three years to make is evident in the care that's gone into the details that make up the film. In a film industry that peddles half-baked fantasies and is constantly churning out movies like they're processed goods, Court is a breath of fresh air.
Barring the two lawyers, played by theatre actors Geetanjali Kulkarni and Vivek Gomber, most of the cast is made up of non-actors. For example, Kamble is played by Vira Sathidar, editor of the Marathi magazine Vidrohi. This, along with the dialogues in English, Hindi, Marathi and Gujarati, add to the realism of the film that is sometimes brutal and at other times fondly enjoyable.
Some of the boldest casting choices in Court are in the smaller roles, like that of Sharmila Pawar, the wife of the dead sewage worker. Sharmila's part is played by Usha Bane who is actually a widow of a man who died because he was not given the kind of equipment that he should have had while working in sewers. Just as Sathidar's unflappable demeanour -- polite and yet bristling with resistance -- comes across as natural and unaffected, there's a painful normalcy to Bane's equanimity when she stands in the witness box as Sharmila Pawar and speaks of her dead husband. The simplicity of her replies shows, without any melodrama, how little anyone cared about the man when he was alive and offers a vicious contrast to the present, when police and the public prosecutor are making a big deal of his death because it serves a political purpose.
There are many gut-wrenching moments in Court, but perhaps one of the most powerful is when Kamble's lawyer is driving Sharmila home in his airconditioned car. He tells her that she might have to come to court a couple more times. She asks him to let her know if he hears of anyone who needs a maid. He says he will and offers Sharmila some cash. "I don't need money," she tells him, matter-of-factly rejecting his charity. "If you have any work, then let me know."
Bane didn't raise her voice, she didn't flash glycerine-enhanced eyes at anyone. She spoke simply and commanded the respect that neither judge nor lawyer could in Court. And the audience at Mumbai Film Festival erupted in applause.
Court, which is doing the festival rounds and has received fulsome praise from critics the world over, won the awards for best international film in competition and best director at the Mumbai Film Festival. At least off screen, there was justice.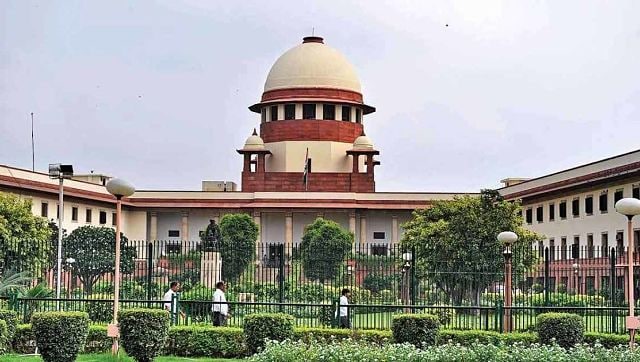 India
The apex court made the remark after the total quantity of oxygen delivered to Delhi on 6 May was 577 MT, resulting in a shortfall of 123 MT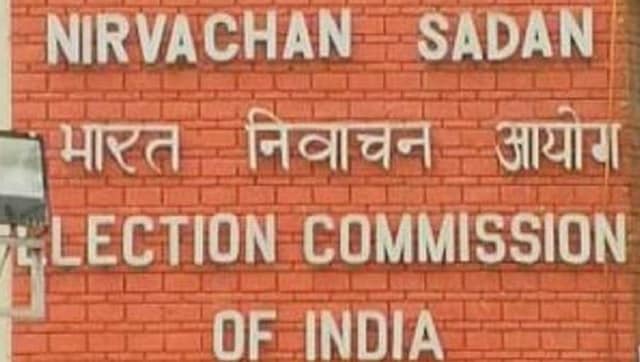 India
The Election Commission had approached the top court with a Special Leave Petition against oral observations made by the Madras HC, where it said the EC was 'singularly responsible' for the second wave of COVID-19 and remarked that its officers should probably be 'booked for murder'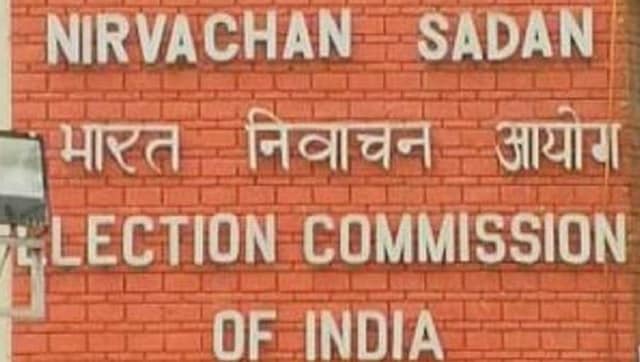 India
The media is an important and powerful watchdog in democracy and it can't be stopped from reporting discussions in higher courts, the bench observed