'Corona is over, lockdown imposed in Bengal to stop BJP rallies,' says Dilip Ghosh; TMC tells him to visit doctor
The West Bengal BJP chief made the remarks at a rally attended by a large number of people in Hooghly district on Wednesday. The district has registered the fifth-highest number of COVID-19 cases in the state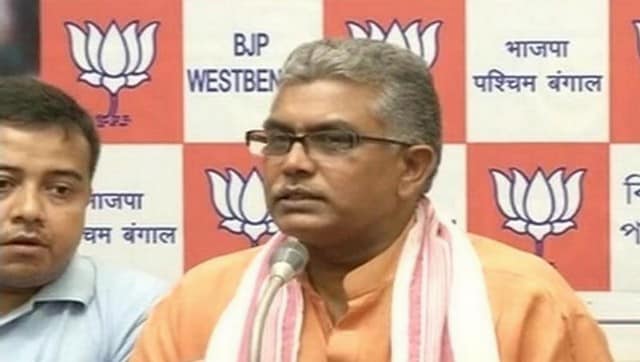 Kolkata: West Bengal Bharatiya Janata Party(BJP) president Dilip Ghosh has claimed that the COVID-19 pandemic is over but Chief Minister Mamata Banerjee is imposing lockdown and other restrictions in West Bengal only to stop BJP from organising public meetings before the assembly polls due next year.
Ghosh's comment was made at a time when the country and the state are witness to sharp spikes in COVID-19 cases daily of 95,000 and 3,000 respectively.
The rally where Ghosh made his remark was held in Hooghly district on Wednesday which was attended by a large number of people disregarding the social distancing norms for checking the spread of the contagion.
The video of the meeting has gone viral.
"Didi's (Mamata Banerjee) brothers (supporters) are feeling uneasy after seeing the gathering (at the meeting). It is not due to the fear of coronavirus, but due to fear of BJP! Corona is over, but Didi is unnecessarily imposing lockdown across the state to stop BJP from holding meetings and rallies," Ghosh said.
The state is under a complete lockdown on Friday.
The Trinamool Congress mocked Ghosh for his comments and asked him to visit a doctor.
"Every day we are witnessing a spike of 30,00 cases in Bengal and more than 95,000 cases in the country. And BJP state president Dilip Ghosh is making a hilarious statement that COVID-19 is gone ! I think he should visit a doctor for his treatment," TMC MP Kalyan Bandopadhyay said.
The total number of COVID-19 cases in Bengal now stands at 1,93,175. More than 3700 people have died due to the contagion, including comorbidities.
Hooghly district, where Ghosh was addressing the rally, has registered the fifth-highest number of cases in the state.
Explainers
Wrestling Federation of India chief Brij Bhushan Sharan Singh has been accused of sexually harassing female wrestlers, mental torture and not paying wrestlers. The BJP MP from Kaiserganj has denied all the charges
Opinion
While India is broadly in favour of globalisation and free trade, the Modi government has placed the national self-interest stage centre in the mix. It wants reciprocity and mutual advantage, or it tends to lean towards Aatmanirbharta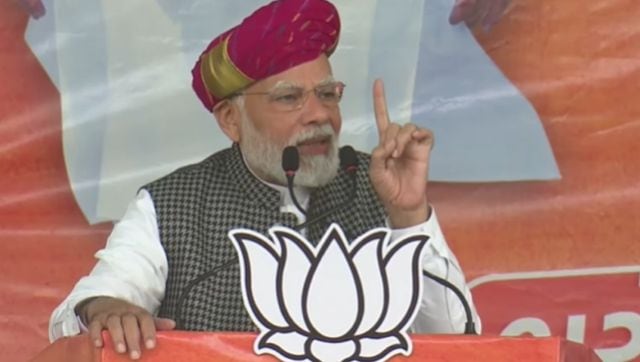 Opinion
In every way, Narendra Modi gains from this needless controversy before the nine state elections this year and the general election next year. And a master politician like him will not let this opportunity for his opponents to malign themselves go waste