Constructing 'Amma': Jayalalithaa campaign gets a digital touch-up
A leaked email, allegedly written by the head of the AIADMK's IT wing, could point to the social media popularity of Jayalalithaa.
All is fair in love and elections, it seems. Following the social media blitzkrieg by the Dravida Munnetra Kazhagam (DMK), it now appears to be the turn of the ruling All India Anna Dravida Munnetra Kazhagam (AIADMK) to get into the act.
An email leaked on Sunday on messaging service WhatsApp, allegedly written by the head of AIADMK's IT Wing Balu Ramachandran to his team, that spoke of a mysterious "FB Account Switcher Tool" developed by them, along with a Google Drive link to download the tool.
The email goes on to explain that this special tool is purportedly used to "switch between multiple Facebook accounts to generate posts, likes, shares and comments (to make content viral)". The email also states that the tool is useful "while providing counters… for defending our point" and for "war front conditions to influence/positioning our content during negative comments against our party with different users…"
Firstpost contacted Ramachandran on his mobile, sent him text messages requesting a response to the allegations and even emailed him, as well as the AIADMK IT Wing, a questionnaire. No response was forthcoming.
Firstpost spoke to a party insider and he confirmed that the source email did in fact belong to the AIADMK IT Wing head. Ramachandran took over as the party's IT Wing head last month.
According to an cyber-security expert based in Tamil Nadu, who did not wish to be named, this email likely points to a social media management strategy much in vogue today.
"Automated creation of Facebook, YouTube, email and other social media accounts has been happening for several years," the expert said. "Basically there are companies which provide real or fake social media accounts by the million for a fee and these are then used to flood social media with positive or negative campaigns," he said.
Karthik Ayyar, expert in cyber-security, explained how this marketing strategy would ordinarily work. "There are people in China and Thailand creating millions of Facebook and Twitter accounts and they gladly hand over the usernames and passwords to companies in other countries for a fee," he said.
"Posting to multiple Facebook accounts is not a big deal. Lots of people and companies use it for marketing purposes," Ayyar explained.
But according to the experts, the answer is in the why of it all. The question is who controls how many Facebook accounts and for what purpose. Prima facie, it appears that the AIADMK is trying to do what the BJP did in the run-up to the 2014 elections – use multiple social media accounts to flood the space with positive chatter about a leader, Jayalalithaa in this case, counter negative remarks about the leader by launching a volley of positive comments, likes and shares in order to drown out the negative views.
Chief Electoral Officer of Tamil Nadu Rajesh Lakhoni told Firstpost that he would send this email to Facebook to verify its legitimacy. When queried on whether the creation/use of fake social media accounts violated election rules in any way, he replied in the negative.
"Creation of fake accounts violates Facebook and Twitter rules but it is not illegal per se," said the expert who did not wish to be named. "However it can become illegal if the intention of the act is malafide. Meaning that if there is impersonation of some other person for some financial gain, it would become a cyber crime and would be punishable by law," he stated.
The opposition DMK is exultant following this latest leak. DMK's own back-end IT team is enthusiastically sharing this email copy with all and sundry, hoping to put a small dent in the larger than life image of incumbent Jayalalithaa.
Social media may not decide an election for any party or leader. But perception of the young voters matter, especially in an election which will see its largest number of first time voters to date. And that crucial constituency is what all leaders are battling for in the virtual space.
The author tweets @sandhyaravishan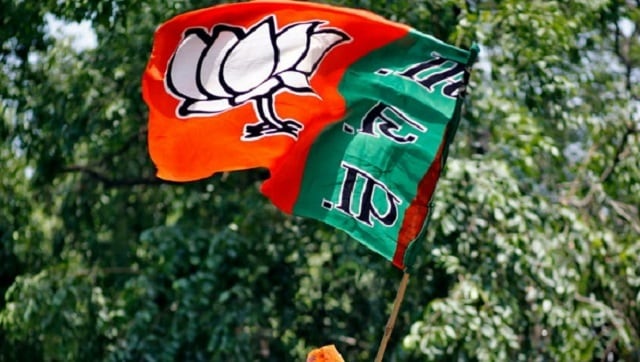 India
Dhurjoti Saha, the BJP candidate from Magrahat Paschim assembly seat in South 24 Parganas district who lost the April-May poll and was allegedly assaulted by TMC workers, died on Wednesday.
India
The chief minister has vowed to continue his struggle till NEET was rescinded and added that he would reach out to his counterparts in other states for the same
World
Perhaps the most damaging legacy of 9/11, however, has been the homogenisation and Islamisation of the terror threat