Congress could elevate Rahul Gandhi to party president: From an idealist, reluctant politician to a man in-charge
Rahul Gandhi's political journey so far, has swung between extreme highs and lows — from being adored as the sole heir of the Nehru-Gandhi dynasty to being branded as a reluctant politician at best.
The Congress Working Committee has finally passed the resolution to elect its new president, paving way for Rahul Gandhi's elevation as Congress chief. However, the Gandhi scion's anointment hardly comes as a surprise when speculations around the same have been simmering for 13 years now, at least within the Congress — a party hard-wired to rely on generations of Nehru-Gandhi to lead it.
Monday's announcement comes after years of deliberation. The party delayed the announcement again, and again, and again. And each time, Rahul's new 'avatar' was repackaged and relaunched. However, his political journey so far, has swung between extreme highs and lows — from being adored as the sole heir of the Nehru-Gandhi dynasty to being branded as a reluctant politician at best.
Rahul Gandhi: The idealist
Rahul, unlike many other grassroots leaders who later shot to fame, never had to fight for recognition. He was representing the fourth generation of the Nehru-Gandhi dynasty and was perhaps destined to enter politics, the moment his mother accepted the role of Congress president, reluctantly in 1998.
When he made his electoral debut in 2004 Lok Sabha election, the family's traditional constituency Amethi — which had been represented by Sanjay, Rajiv, and Sonia Gandhi in the past — embraced him warmly. Within the party, his entry in politics was hailed as "Congress' Obama moment", NDTV reported at the time. His personal charisma, and ability to strike a chord with the people, urged many to compare him to his father and former prime minister Rajiv Gandhi.
Just like Rajiv, Rahul's complete disregard for his security, as he mingled with cheering crowds, or when he rode pillion on a motorbike to reach agitating farmers in Bhatta Parsaul, were a reminder of his father's ways of politics. His maiden speech as Congress vice-president, at the party's plenary session, was warm and refreshing. He was more introspective than inspiring, when he spoke of change and increasing aam aadmi's participation in politics. Sample this.
"The time has come to question the centralised, unresponsive and unaccountable systems of decision-making in governance, administration and politics. The answer is not in running these systems better. The answer is to completely transforming these systems."
For a dynast who could have easily slipped into his forefathers' shoes, it was almost a welcome change to see a grounded youth leader mingling with the masses and slightly shy of exercising the power he could have held, right from the start. Rahul, at the beginning of his career, appeared content to confine himself only to constituency affairs even as the clamour grew within the party for him to take up a larger role in party affairs and in the government at Centre. He appeared disinterested and unhurried in grabbing hold of the power his ancestry offered him.
"Last night each one of you congratulated me. My mother came to my room and she sat with me and she cried... because she understands that power so many people seek is actually a poison," Rahul said in his maiden speech as Congress vice-president.
On electoral debacles too, Rahul mostly sounded idealistic and chose to look within, rather than blaming other parties.
"We are weak in those states where we stopped fighting for the people, where we failed to address their aspirations and we lost the ability to link our organization with the people, and to use our workers. We have a large number of true grassroots workers and leaders – you know the difference between leaders and netas."
Rahul's demeanour, to many veteran followers of the party, looked like "just his father was in his early years," an article in Rediff news at the time reported.
Rahul Gandhi: The reluctant politician
However, an idealist's demeanour was not the only thing Rahul inherited from his father. Rajiv was not the chosen political heir of his mother and then prime minister Indira Gandhi, Sanjay Gandhi was. Rajiv was thrust on to the political landscape of India, rather reluctantly, after Sanjay's death in 1980.
Rahul being branded, the 'reluctant politician', is not unheard of either. CPM leader Sitaram Yechury, who lauded Sonia for playing a "very critical role" in the formation of UPA, had also once said that Rahul was a reluctant politician, however, he hoped he will settle into his role eventually, according to The Times of India. His earlier lack of lust towards power was soon turned over to be termed his reluctance.
The reasons cited behind the branding were many.
Rahul kept away from politics even after completing his education for several years.
He worked for three years with consulting firm Monitor in London between June 1996 and early March 1999 after completing his education at Trinity College. He came back to India to help his mother Sonia with the 1999 general election campaign but then disappeared from the political firmament after the polls, and returned only in 2002, Firstpost reported.
His repeated sabbaticals and long vacations have also been a matter of much debate, with the Opposition's latest jibe calling him a 'part-time politician.' His mysterious absence from the political landscape have come at crucial times, the latest being just ahead of presidential elections when the Congress was trying hard to put up a 'united Opposition front.'
The other instance of him missing from the public eye was just after the 2014 Lok Sabha Elections route leaving Sonia alone on the front, urging even many within the party to question whether the Gandhi scion was being shielded of the blame. Here is what political analyst Rasheed Kidwai told News 18 on Rahul's choice of timing for a vacation.
"Rajiv Gandhi, too, had drawn criticism with his annual holidays to Kanha, Ranthambore, Andaman, and Lakshwadeep. His son's timing of holidays is worse because it coincides with his birthday on 19th June. So, many might think this holiday is more like a birthday party. But at a time when the presidential polls are around the corner and the farmer agitation is only getting worse, he'll be mocked for his time off,' Kidwai said, adding that Congress vice-president should try and club his holidays with events and functions abroad, to put opposition jibes at bay.
Then, his unexplained absence from key political events added fuel to fire. He was sharply criticised for skipping Sonia's farewell dinner for the then prime minister Manmohan Singh, NDTV reported.
The route after the 2014 general elections and Narendra Modi's corresponding rise to power, marked the lowest point in Rahul's career. Not only did the long-time dynast suffered an electoral debacle followed by successive Assembly poll defeats, his ability as an able leader were questioned by even staunch Congressmen.
The BJP, obviously played on this perception, and successfully labelled Rahul with nicknames as Pappu, Yuvraj, and shehzada. That the party had its social media army to churn out memes and trolls, is quite another matter.
"So long as Sonia remains the party president, we are around. But once Rahul is anointed party chief, there will be an exodus," a party leader known for his proximity to the Congress bosses had said.
Rahul Gandhi 2.0
Rahul's much talked about visit to the US and his well-chiseled criticism of the policies of the Narendra Modi government at UC Berkeley marked the relaunch of the Gandhi scion in politics. His crisp comments on the slide in economy and the lack of jobs followed by a makeover of his social media presence were other welcome indicators. A shy and reticent politician, often the butt of all jokes on social media for his faux pas moments, had suddenly metamorphosed into a witty politician capable of giving it back as good as it came. His recent tryst with Pidi, his pet dog, is still fresh on people's mind.
Rahul's speech at and interaction with the PHD Chamber of Commerce of India was yet another reminder of his upward trajectory since his recent trip to the US.
"His criticism of Modi, laced with humor, intellect and Modi-esque acronyms, is actually a welcome change from his own past and a lesson for the likes of Arvind Kejriwal. There was a time when the Congress and its vice-president would resort to crude criticism of the prime minister, using phrases like khoon ki dalali, maut ka saudagar... Now the attack is more nuanced, cultured, intelligent and, thus, more effective," another Firstpost article analysing Rahul's new avatar argues.
Has Rahul Gandhi finally arrived in Indian politics? No one quite knows. But he certainly rekindles hope, of at least, a credible Opposition in his new avatar as Congress' president-elect.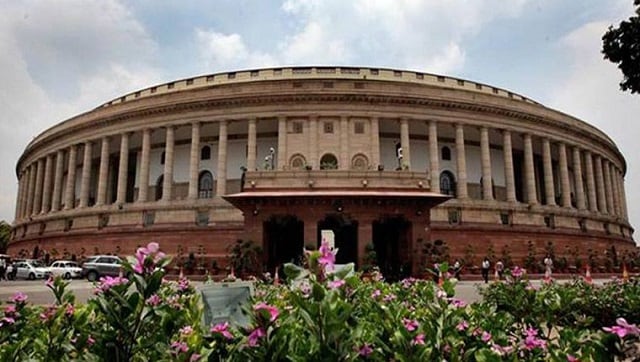 Politics
Meanwhile, the Centre is likely to move a suspension notice against 10 Lok Sabha MPs after they threw papers and tore placards in the House
Politics
Sidhu will formally assume charge of the Punjab Pradesh Congress Committee, along with four working presidents, at Punjab Congress Bhawan on Friday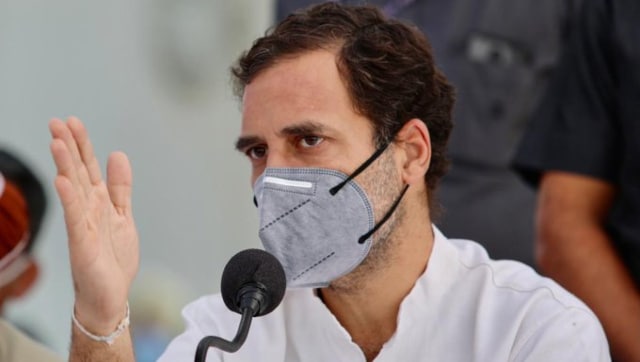 India
The Congress leader had asserted that any phone that he uses are tapped, adding that a Supreme Court-monitored probe should be ordered in the matter