Congress, without a bastion of its own and no core voter base, needs to target 130 Lok Sabha seats and attract regional allies
At the Congress plenary session, Rahul crafted an exciting alternative narrative to the BJP's. As an all-India party with a 133-year history, the Congress has to think nationally. But its challenges vary from state to state
Congress president Rahul Gandhi took out one arrow after another at the recent Congress plenary session and shot them at Prime Minister Narendra Modi and his government, much to the delight of Congress delegates.
From a slowing economy to paucity of jobs, to Hindutva spawning social disharmony to the Modi government's lurch towards authoritarianism and tacit support for crony capitalism, Rahul sought to inflict a hundred wounds, so to speak, on the Bharatiya Janata Party (BJP).
Yet, in primarily focusing his attack on the BJP, Rahul ignored the challenge the Congress faces from what are called social justice and regional forces. The Congress encountered this challenge around the time Hindutva reared its head 30 years ago — from 1990 onwards, to be precise. As in 1990, so in 2018, the Congress remains caught in the Hindutva-social justice nutcracker.
The crisis of the Congress stems from its near absence from the Hindi heartland, more specifically Uttar Pradesh and Bihar. These two states together send 120 MPs to the Lok Sabha. Here the Congress is neither first nor second nor third. It doesn't have a durable social base — neither the upper castes nor the other backward classes nor Dalits constitute its nucleus.
This also keeps Muslims from rallying behind the party because they vote the same way a dominant social group in a state does. They believe their voting behaviour guarantees them protection.
These factors squeeze the Congress hard, evident for instance, in the recent bypoll in Phulpur. It fielded Manish Mishra, whose father JN Mishra was the personal assistant of Congress leader Kamalapati Tripathi. Mishra Sr is credited to have provided government jobs to thousands of Brahmins. It was therefore thought the Brahmins of Phulpur would rally behind Manish, and in the process lure Muslims to the Congress.
Manish's hopes were dashed as soon as the Bahujan Samaj Party announced its support to the Samajwadi Party for the bypoll. Their collective votes left no ambiguity as to which of the two parties — SP or Congress — was best placed to defeat the BJP. Certain that the Congress wasn't getting a substantial percentage of votes of any other community, the Brahmins either didn't vote for the Congress, or backed the BJP, or to show their disdain for Rajputs, even the SP.
Social groups are generally averse to voting for a party which appears to be lagging behind, unless they are its core voters, like Dalits are to the BSP, Yadavs to the SP, and the upper castes to the BJP. The Congress doesn't have core caste supporters in Bihar or Uttar Pradesh, which is precisely the reason why it can't strike a good bargain whenever an electoral alliance is cobbled together in these two states.
Given that the SP-BSP alliance for 2019 is a distinct possibility and Lalu Prasad Yadav's Rashtriya Janata Dal (RJD) is still holding strong, the Congress can best hope to be a junior partner in Bihar and is doomed to fight alone in Uttar Pradesh. And with the RJD's prospects restricted to Bihar alone, it would want to give Congress as little of the pie as possible. In Uttar Pradesh, the BSP-SP alliance will be hard pressed to accommodate its own candidates in a seat-sharing arrangement to also think of including the Congress in it.
This means that out of 120 seats from Bihar and Uttar Pradesh, the Congress can hope to win, say, 10-15 seats. That's a big minus to start with. Sure, there are still 423 seats (543 seats-120 seats; two Anglo-Indians are nominated to the Lok Sabha) the Congress can contend for.
But look at its prospects in some of the big states — West Bengal has 42 Lok Sabha seats; the Congress won only four in 2014. It can win a few in Tamil Nadu (39 seats), but only through an alliance with a regional outfit. Maharashtra has an impressive 48 seats, but the Nationalist Congress Party will take a chunk of it. There is nothing to indicate that the Congress can even win half of 21 seats in Odisha, where it drew a blank in 2014.
The Centre's alleged discrimination against Andhra Pradesh, which has 25 seats, has returned to haunt its politics. In such a situation, the national parties take a severe beating. The Congress must be ruing its past decision to deny the post of chief minister to Jaganmohan Reddy after the death of his father, YS Rajashekhara Reddy. Will his YSR Congress party have truck with Rahul? Unlikely. Telangana has 17 seats, but its chief minister K Chandrasekhar Rao and his Telangana Rashtra Samithi seem in fine fettle and have no reason to go with its principal political foe — Congress — or give it quarter.
In 2004, the Congress and the TRS together won 34 out of 42 seats in Andhra Pradesh. The significance of Andhra Pradesh's tally can be underlined by the fact that the Congress on its own won just 145 seats in 2004. It was able to form a government because of the solid support of the Left, which had 59 seats.
In 2009, the Congress bagged 33 seats from Andhra Pradesh alone, and surprised everyone by winning 21 from Uttar Pradesh, and 20 in Rajasthan. It then performed incrementally well in just about every state to cross the 200-mark on its own.
This shows that it is vital for the Congress to sweep some of the states to come within sniffing distance of power. This can't happen in Kerala (20 seats), where the Left will take a few. Gujarat (26 seats) is unlikely to reduce the BJP's tally to single digits, not least because it is Narendra Modi's home state. BJP also remains powerful enough in Assam (14 seats) to deny the Congress a rich harvest there.
Congress must then target Rajasthan (25 seats), Madhya Pradesh (29 seats), Chattisgarh (11 seats) and Punjab (13 seats). Can it win 50-60 seats out of 78 seats that are up for grabs in these four states? Can it repeat its 2009 performance in Delhi to wrest all its seven seats, and nine out of Haryana's 10? Can it take away at least 10 seats in Gujarat, where the disaffection is still high, and where it won 11 seats in 2009?
This is why the Congress just cannot afford to lose the Karnataka Assembly elections. Its task is cut out here — it has to defy anti-incumbency, thwart an alliance between Janata Dal (Secular) and the Bahujan Samaj Party from eating into votes, and prevent the inevitable communal polarisation to notch a victory for itself. It can then be primed to take away a large portion of Karnataka's 28 Lok Sabha seats, and more significantly, compel its potential allies to take their party president a wee bit more seriously.
At the Congress plenary session, Rahul crafted an exciting alternative narrative to the BJP's. As an all-India party with a 133-year history, the Congress has to think nationally. But its challenges vary from state to state. It must learn to act locally, focusing on states where its chances of turning in an excellent performance are bright. From this perspective, it might have made sense for the Congress to hold its plenary session in, say, Bhopal or Jaipur, not Delhi, where political razzmatazz is routine and can't galvanise voters.
As of now, it is indeed an enormous challenge for the Congress to notch a tally, say, of 130-145 seats in the Lok Sabha in 2019.  These numbers will give the Congress the right to head a coalition government that, by its very definition, will be messy. It is debatable whether Rahul will want to head a coalition pulling in different directions and smudging his image. He'd rather have someone from the Congress to take on the onerous responsibility.
For all these reasons then, it is unlikely that Rahul Gandhi will be India's next prime minister. But he might never become prime minister unless he overcomes the existential challenge both Hindutva and social justice pose to the Congress. Remember Hindutva has become stronger and hateful and the baton of social justice has been passed to second-generation Yadavs – Akhilesh and Tejashwi.
India
An FIR was lodged on Monday in the case at the Dankaur police station over a complaint by the 22-year-old woman.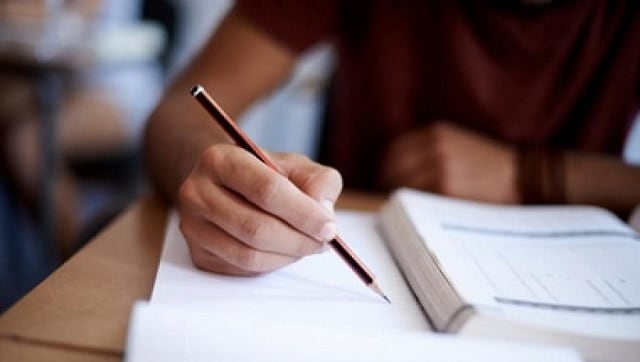 Education
After the result is announced, those who have cleared the exam will be required to appear for the counselling, the dates of which are yet to be announced
India
The Priest was starting with his rituals in the temple when at around 4:30 am some unknown assailants entered the temple and beat him to death. Police has formed 3 teams to investigate the case