'Congress will fight under leadership of Rahul Gandhi': Randeep Surjewala lays out strategy for 2019 Lok Sabha elections
Randeep Surjewala further said that for Congress the 2019 elections is a fight not against an individual but an ideology of suppression and subjugation.
At a press conference after the Congress Working Committee (CWC) meet on Sunday, party spokesperson Randeep Surjewala said Rahul Gandhi would spearhead the fight in the 2019 election.
Surjewala further said that for Congress, the 2019 elections is a fight not against an individual but an ideology of suppression and subjugation, reported CNN-News 18.
#RahulCWCMeet -- Congress will fight this election under the leadership of party president Rahul Gandhi: Randeep Surjewala, Congress pic.twitter.com/n3eWs5MCAM

— News18 (@CNNnews18) July 22, 2018
Party leaders have authorised Rahul to form an election campaign committee and take decisions on both pre-poll and post-poll alliances, Surjewala added.
Speaking about the Mahagathbandhan, Surejwala said that there will be real time negotiations as an alliance cannot be formed on rigidity. Surjewala earlier tweeted comments of various Congress leaders at the CWC meeting and said that Rahul urged Congress workers to "rise and fight" for India's oppressed.
Surjewala further added that the Congress is the only party to have a unit from Kashmir to Kanyakumari and from Porbandar to Tripura. Admitting that the party may have won fewer seats in the 2014 general election, he said that does not mean that the Congress' presence is not larger than any other political party in the country.
"We expect to better our 2004 performance. Once Congress becomes the single largest party of touching the magic number of 200 or more, naturally the party will be leading whoever wants to come and walk hand-in-hand. The Congress president would then be the only face to be projected," Surjewala added.
Surjewala also attacked the BJP, and said hopes are being dashed and democracy is being suppressed. He accused the BJP of attacking institutions, communities and individuals, and further said the rights of women, Dalits and the poor was being taken away.
Surjewala added that in some time, only Prime Minister Narendra Modi and BJP chief Amit Shah will remain in the party as its other leaders would leave the party. Surjewala said that the Shiv Sena has already announced that they will not contest elections under the leadership of Modi. Two regional parties, BJD and TPD, also left the NDA, Surjewala said. "There is no Bharatiya Janata Party anymore, there is only Modi Janata Party now," Surjewala added.
Find latest and upcoming tech gadgets online on Tech2 Gadgets. Get technology news, gadgets reviews & ratings. Popular gadgets including laptop, tablet and mobile specifications, features, prices, comparison.
India
India has already received over $20 billion during the first 6 months of this year from across the globe at a time when COVID-19 pandemic is at a peak, the prime minister said.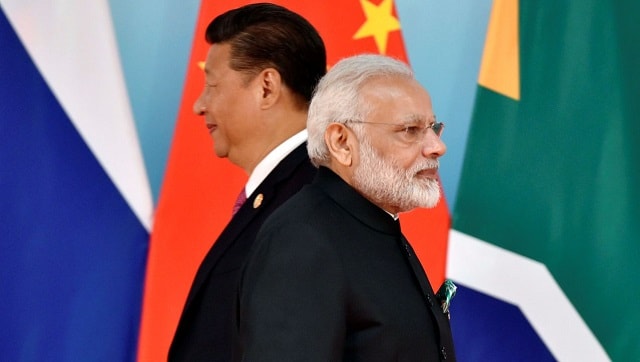 World
Both Modi and Xi have attended all summit meetings of the BRICS in the last few years. The two leaders had held a bilateral meeting on the sidelines of the summit in Brazil last year.
India
India has been ranked lower than its neighbours, including Pakistan (88), Nepal (73) and Bangladesh (75), in the global report released recently