Congress was earlier pseudo-secular, is now-pseudo Hindu, says Prakash Javadekar
Questioning Rahul Gandhi's temple visits ahead of the Karnataka Assembly polls, Prakash Javadekar said Congress was earlier 'pseudo secular' but is now 'pseudo Hindu.'
Bengaluru: Questioning Rahul Gandhi's temple visits ahead of the coming Karnataka assembly polls, union minister and Karnataka election-in-charge Prakash Javadekar said Congress was earlier "pseudo secular" but is now "pseudo Hindu."
"They are changing brands. They were earlier pseudo secularists, now they represent pseudo Hinduism. People understand what is an election gimmick and what is true devotion," the minister said.
He claimed that Gandhi did not go to temples in Delhi when he was elected Congress president, which was the biggest day in his life.
"He goes to temples in Gujarat and Karnataka because there is election. So it is a vote gimmick. But people are not fools. Robust common sense works and people understand who is a real devotee and who is an election devotee."
He took a dig at the ruling Congress in Karnataka, saying that on the one hand its leaders are visiting temples and on the other, brought out a circular from taking and appropriating all temples, mutts, under the endowment department.
The circular was later withdrawn hurriedly under public pressure, he pointed out.
Welcoming Gandhi to Karnataka on behalf of his party, the union minister said his arrival ensures BJP's victory.
"Congress president Rahul Gandhi is in Karnataka. We welcome him because wherever he goes, the BJP wins. This is the track record. It has been seen in Uttar Pradesh, Himachal Pradesh, Uttarakhand, Assam, Maharashtra, Haryana, Jharkhand, Jammu and Kashmir and recently, Gujarat."
Alleging deterioration in the law and order in Karnataka, he said 25 pro-Hindu activists and murder of two journalists give a clear picture of 'lawlessness' in the state.
Politics
Several BJP leaders downplayed the impact of Mukul Roy's return to TMC, with Dilip Ghosh saying Roy himself wasn't sure whether the BJP 'gained anything'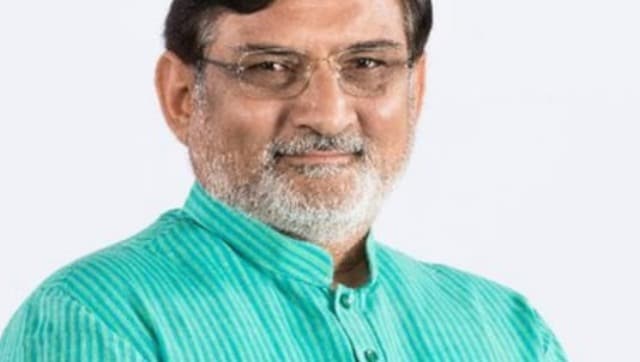 India
In the cross-currents of development and a dark agenda floats Lakshadweep's future. Its moment to choose has come
Politics
Before his death, Prasada Sr who had contested and lost against Sonia Gandhi for the leadership of Congress was totally disillusioned with the Congress and Gandhis, in particular