Congress urges Narendra Modi to take action against leaders using foul language
Congress asked Narendra Modi to help restore the dignity of political discourse by displaying courage in initiating action against his colleagues in the party for using foul language
New Delhi: The Congress on Friday asked Prime Minister Narendra Modi to help restore the dignity of political discourse by displaying courage in initiating action against his colleagues in the party for using foul language.
"Will the prime minister take action against his colleagues for using foul and abusive language against Rahul Gandhi, Sonia Gandhi and other party leaders. That will help in restoring the dignity of our political discourse," party's senior spokesperson Anand Sharma said.
He said Mani Shankar Aiyar's comments on the prime minister are "distasteful and unacceptable" and the Congress culture and traditions do not allow such statements.
"Rahul Gandhi has disapproved and Congress has taken action.
"It is equally sad and deplorable that Prime Minister Narendra Modi, BJP President Amit Shah and their official spokespersons have dragged the political discourse to unprecedented lows," Sharma said.
Another Congress spokesperson Ajoy Kumar said the prime minister and other BJP leaders use derogatory words for the father of the nation, and also for Sonia and Rahul Gandhi.
"Rahul Gandhi displayed morality and suspended Mani Shankar Aiyar. On the same yardstick, if Modiji shows the same morality then Modiji will have to suspend himself, as he used some bad words for Sonia Gandhi and Rahul Gandhi, besides against other leaders," Kumar said.
"If he has a little morality in him, the prime minister should suspend himself and Amit Shah, besides other leaders too," he also said.
The Congress suspended Aiyar from the primary membership of the party after the Gandhi family loyalist set off a firestorm by calling Modi "neech aadmi" (a lowly person).
Click here for detailed coverage of Gujarat Assembly election 2017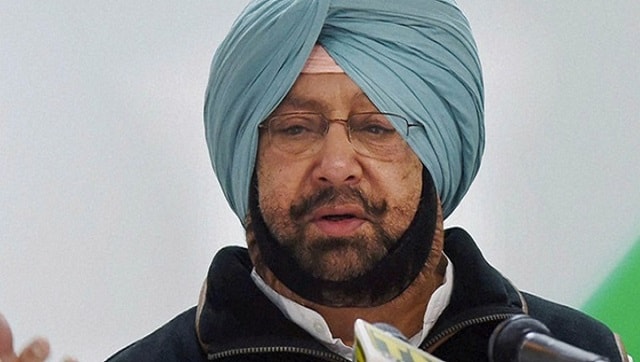 Politics
This is the second time Singh has met the panel. He had earlier met its members at the AICC headquarters, before submission of the panel report
Politics
Jammu and Kashmir: Differences emerge among Jammu and Kashmir politicos as Narendra Modi extends olive branch, including necessitating the restoration of Article 370 as a condition for the resumption of any political engagement with the Centre on Kashmir read all about it on Firstpost
India
Paying tribute, BJP president JP Nadda shared that Mookerjee dedicated his life to the country's integrity and unity