Congress turns Karnataka polls into Narendra Modi-Siddaramaiah clash, offers BJP Kannadiga version of Gujarati Asmitha
Siddaramaiah answers Narendra Modi's aggressive nationalism with equally strong Kannadiga sub-nationalism. He counters Modi's Hindutva politics with caste arithmetic and Modi's development talk is welfare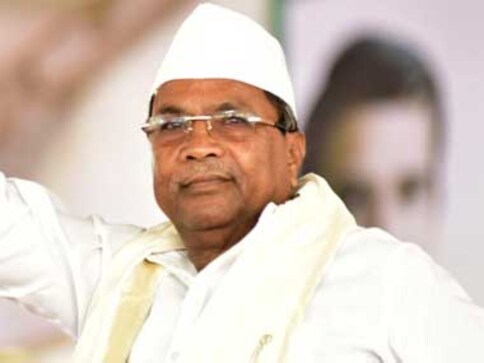 As the Karnataka poll battle turns into Narendra Modi-Siddaramaiah personality clash, BJP suffers from a deficit which Congress had in Gujarat. Unlike in other states where BJP relies on the Modi cult, the saffron party plans to win the Karnataka poll riding on the popularity of Lingayat icon BS Yeddyurappa despite his tainted image.
Yeddyurappa's 'ghar wapsi' helped BJP in 2014 prompting the party to depend upon the same social engineering model. But, Siddaramaiah cleverly discounted the Yeddyurappa factor by rallying Lingayats on religious identity card forcing BJP to bring in the Modi factor into a south Indian state where 'Kannadiga Asmitha' is assiduously cultivated by its political patrons.
BJP countered Congress' revitalised campaign in Gujarat led by a transformed Rahul Gandhi by rousing the 'Gujarati Asmitha' epitomised through Modi-Shah duo who personally led the party's campaign. The Karnataka chief minister now seeks to inflict the 'Kannadiga Asmitha' damage on Modi-led BJP's campaign avenging what Congress lost in Gujarat campaign trail.
The statistical trend certainly concerns Karnataka Congress. No incumbent government has come back to power since 1985. Besides, the Modi-led BJP won 17 of the 28 Lok Sabha seats in 2014 elections. The BJP still hopes to wrest power from Congress relying on the Modi mania. But, BJP's campaign themes are vulnerable. The party's time-tested mantra of politico-religious mobilisation is at work.
BJP calls Siddaramaiah anti-Hindu and Narendra Modi is expected to focus on this. But, such politics of polarisation may not work in the entire state except coastal Karnataka. The state has distinct geographical regions with varied economic and political landscapes. In other regions of Karnataka, more than the religion, caste appeal seems to be more effective. Siddaramaiah has mastered this social engineering called Ahinda philosophy. Ahinda is a Kannada acronym for minorities, backward classes, and Dalits. Through clever budgetary provisions and cultural engineering in the form of celebrating the anniversaries of OBC icons, besides Tippu Sultan, Siddaramaiah has put this Ahinda politics into practice. Siddaramaiah said that Ahinda as a socio-political philosophy can be used as a tool to prevent youths from backward classes and Dalit communities from joining the Hindutva brigade.
Thus, Siddaramaiah's social engineering can prove to be an effective antidote to Modi's Hindu nationalist narrative.
Modi's pet election theme is to promote himself as a messiah of development euphemistically called the Gujarat model of development. But, Siddaramaiah effectively counters this with his welfare economics, which critics may dismiss as political populism. But, his schemes like free rice, subsidised farm ponds, etc, have cut ice with the people as several regions of the state are economically backward and such sops certainly matter in elections.
Modi's common electioneering theme in Opposition-ruled states is that the state government has either misused the Central funds or did not deliver despite Central government generously routing funds to the state. But, the Karnataka Congress chief minister has already challenged this narrative by putting forth the North-South divide discourse. He has even roped in chief ministers of other South Indian states. The terms of reference of the 15th Finance Commission is the latest trigger.
In fact, Siddaramaiah is trying to pull state BJP leaders into the campaign debate. He can simply dismiss any support for Modi by stating that the election is for the chief minister's gaddi. Modi's proxy cannot be Modi. This was the tactics RK Hegde adopted against Rajeev Gandhi when the latter could attract large crowds.
Siddaramaiah is a typical Congress chief minister akin to YS Rajasekhara Reddy of united Andhra Pradesh. He is a regional satrap in a national party. The electoral history reveals that Modi has been vulnerable if he is pitted against regional leaders. The election results in Bihar and Delhi since 2014 illustrate this.
Congress is normally known for myriad leaders indulging in constant infighting for the chief minister's gaddi. Karnataka is no exception. But, Siddaramaiah through his personalised politics and governance effectively silenced his critics within the party. This is more similar to what Modi could accomplish in BJP.
Unlike in Uttar Pradesh and Gujarat, Congress' organisational machinery is strong in Karnataka as the party is not only in power but won the local bodies elections too in February 2016. Besides, Siddaramaiah is adept at political management as he encouraged defection of Janata Dal (S) MLAs into Congress. The BJP cannot find fault with this as its earlier regimes did much worse.
Siddaramaiah answers Modi's aggressive nationalism with equally strong Kannadiga sub-nationalism. Siddaramaiah counters Modi's Hindutva politics with caste arithmetic which the chief minister has even philosophised. Siddaramaiah's answer to Modi's development talk is welfare.
Howsoever great public speaker Modi may be his Hindi oratory can easily be balanced if not surpassed by Siddaramaiah's Kannada articulation. Finally, Modi's attack on Siddaramaiah rule as corrupt cuts no ice with the Karnataka electorate as BJP's chief ministerial nominee Yeddyurappa was thrown out of the party on corruption charges. Amit Shah, in fact, inadvertently referred to Yeddyurappa regime as corrupt during his recent visit to the state.
(The writer is former MLC in Telangana, former editor of The Hans India, and professor of journalism at Osmania University)
also read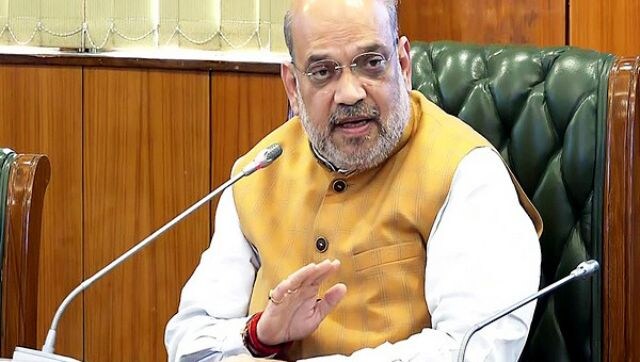 India
Amid the war of words between the ruling and opposition parties over the inauguration of the new Parliament building, Shah said the Congress needs to 'reflect' on its behaviour
Opinion
With certain electoral acceptance and renewed strategy, the BJP can hold onto the baton of power again in 2024. The local factors and the national-regional coalition is different in every state, and the BJP must work out on this
World
Amid efforts back home to galvanise the rival political forces against the BJP government at the Centre with an eye on next year's Lok Sabha elections, Congress leader Rahul Gandhi on Thursday said the Opposition in India was "pretty well united"