Congress taunts Narendra Modi with 'chaiwallah' jibe again: Party clearly hasn't learnt from 2014 experience
The Congress party was in hot water on Tuesday, after its youth wing's online magazine Yuva Desh tweeted out a meme mocking Narendra Modi, targeting the prime minister over his tea-selling days
The Congress party was in hot water on Tuesday, after its youth wing's online magazine Yuva Desh tweeted out a meme mocking Narendra Modi, targetting the prime minister over his tea-selling days.
The meme, which was subsequently deleted after a social media backlash, showed Modi with Donald Trump and Theresa May, whereby he mispronounces the word 'meme', leading to Trump correcting his pronunciation and May suggesting Modi stick to selling tea.
Congress' online magazine tweets derogatory meme attacking PM Modi, deletes later

Read @ANI story | https://t.co/4uBvxWHfBM pic.twitter.com/JhH82acg5S

— ANI Digital (@ani_digital) November 21, 2017
The Youth Congress later apologised for the tweet and said that the Twitter handle which posted the joke was run by party volunteers and wasn't the official party line. "The handle is not run by Indian Youth Congress but by volunteers. I still take this opportunity and apologise and strongly condemn that tweet," said Amrinder Singh Raja Brar, Youth Congress chief.
The handle is not run by Indian Youth Congress but by volunteers, I still take this opportunity and apologize and strongly condemn that tweet: Amrinder Singh Raja Brar,Youth Congress Chief pic.twitter.com/5pIfT73LT3 — ANI (@ANI) November 21, 2017
However, it came too late in the day, with several BJP leaders already hitting out at the Congress, saying the party is classist and "anti-poor". Vijay Rupani, Chief Minister of Gujarat, which will have Assembly elections next month, took the opportunity to slam the party and taunt Rahul Gandhi.
This blatantly classist and anti-poor Tweet by the Youth Congress shows their mindset towards India's poor. Does Crown Prince @OfficeOfRG support this? https://t.co/gOqRqWIfL4

— Vijay Rupani (@vijayrupanibjp) November 21, 2017
And therein lies the problem. The party seems to have forgotten that Modi wears the "chaiwallah" tag like a badge of honour, and not an insult. He has called himself one several times in the past, and continues to do so with great pride. To highlight this isn't mocking Modi in any way, but is merely playing to his strengths. In fact, it's not only Modi but also the BJP that draws great strength from the prime minister's "humble origins". Several party leaders have highlighted this, and used it as an example of internal democracy within the BJP, saying any person anywhere in the country can ascend to the top, unlike the Congress, which has been ruled by the same family. Indeed, head of the party's IT cell Amit Malviya said as much, calling it Congress' "disdain" for a man who rose from the grassroots.
Such disdain for a man who rose from grassroots.. https://t.co/xVwxTP4uFo — Amit Malviya (@malviyamit) November 21, 2017
The party could do without this controversy just weeks before Modi's home state of Gujarat witnesses Assembly elections. If anything, they should have stayed away from the "chaiwallah" argument, if past history is anything to go by.
In 2014, ahead of the Lok Sabha elections, Congress leader Mani Shankar Aiyar had made the same mistake at the All India Congress Committee convention, saying Modi was welcome to sell tea there. "I promise you in the 21st Century, Narendra Modi will never become the prime minister of the country. But if he wants to distribute tea here, we will find a place for him," he had said.
Two months later, the BJP won the election by a landslide majority and the Congress' fortunes have been eroding steadily ever since.
Whether or not the latest tweet by Yuva Desh hurts the party in Gujarat elections remains to be seen, but's an unsavoury controversy the party could have dearly done without.
Politics
When asked whether a Dalit would be his successor, the 78-year-old said, 'The BJP high command shall decide on it. I am not the one to take any calls.'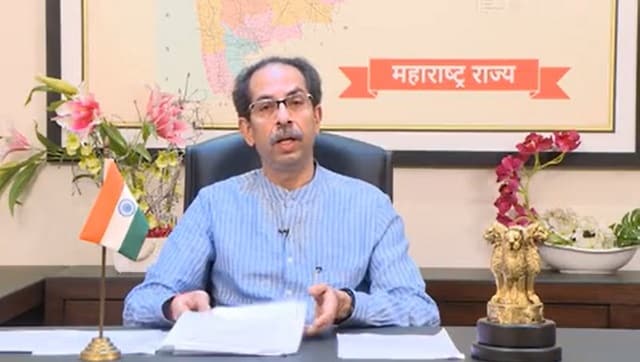 Politics
For now, Uddhav Thackeray signalled loud and clear that a reunion with the BJP was not an option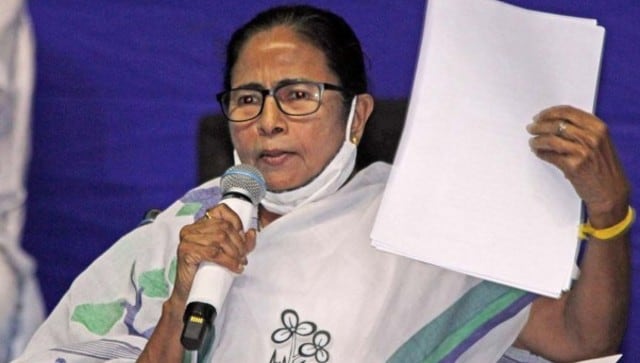 Politics
All this in the backdrop of #AbkiBaarDidiSarkar trending on Twitter, thus further fuelling rumours about a United Front.