Congress slams Nitish Kumar, says those who sought votes in the name of secularism, embraced BJP
Congress leader Mallikarjun Kharge on Thursday said it was 'unfortunate' that Bihar chief minister Nitish Kumar had joined hands with the 'dictatorial' BJP
New Delhi: Congress leader Mallikarjun Kharge on Thursday said it was "unfortunate" that Bihar chief minister Nitish Kumar had joined hands with the "dictatorial" BJP after seeking votes in the name of "secularism" in the state.
The JD(U), led by Kumar, had contested and won the 2015 Bihar Assembly polls with the RJD and the Congress, defeating the BJP-led NDA.
"The grand alliance was formed to bring secular forces together, to fight the dictatorial attitude of the BJP, its attitude of killing democracy," Kharge told reporters outside Parliament.
But those who had sought votes in the name of secularism, had embraced the BJP, he said.
"This is unfortunate," Kharge added.
In an apparent reference to the ostensible reason being cited for Kumar's decision to quit the government - corruption charges against his then deputy Tejashwi Yadav of
the RJD - Kharge said the JD(U) chief was "fully aware" of the constituents of the alliance.
"You formed the government in Bihar fully aware of how the grand alliance partners are. You should not have broken the alliance in such a case," he added.
Politics
Rawat, who holds the forest, environment, labour and employment portfolios in the Uttarakhand cabinet, had left Congress to join BJP in 2016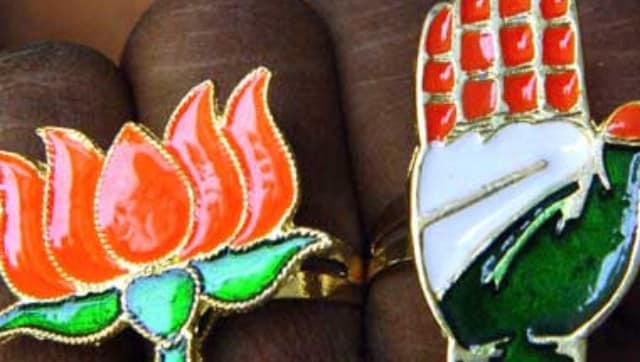 India
Cabinet minister Yashpal Arya and his MLA son Sanjiv Arya quit the BJP to join the Congress. MLA Rajkumar left the Congress to join the saffron party
India
Elections for the 403 Assembly constituencies in Uttar Pradesh will be held in seven phases starting 10 February, the Election Commission said