Congress slams Kerala govt for withdrawing case against six Left legislators for state Assembly vandalism
Congress in Kerala slammed the Pinarayi Vijayan-led government for withdrawing a case registered against six Left legislators in 2015 for indulging in vandalism in the Assembly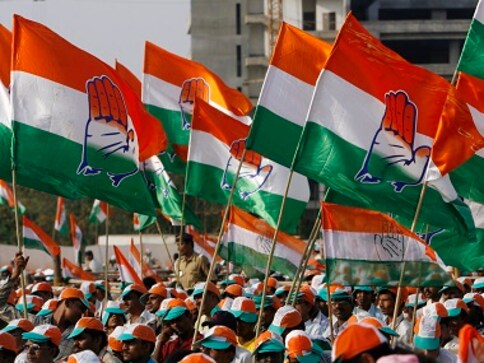 Thiruvananthapuram: The Congress party in Kerala on Tuesday slammed the Pinarayi Vijayan-led government for withdrawing a case registered against six Left legislators in 2015 for indulging in vandalism in the Assembly.
State Congress President MM Hassan expressed shock over how the government had withdrawn the cases that had "caused lot of shame for the state" as six legislators had gone berserk and damaged property worth Rs 2 lakh in the Assembly in March 2015.
"This is a real shame and it shows to what extent the Vijayan government will go to cover up the wrong doings of their people. This case has been withdrawn after V Sivankutty (one of the six legislators), who lost the 2016 Assembly polls, wrote a letter to Vijayan," said Hassan.
The vandalism took place on 13 March, 2015 when erstwhile State Finance Minister KM Mani was presenting the state budget for the new fiscal.
The then CPM-led opposition had taken a strong stand that Mani, who was accused of taking a bribe of Rs 1  crore from a bar owner for reopening closed down bars, would not be allowed to present the budget.
When Mani began his speech, the Left legislators went berserk, throwing out the Speaker's chair from the dais and also damaging the electronic equipment on his table.
After the incident, the then Speaker N Sakthan asked for a Crime Branch police probe.
The probe concluded that six legislators, including current State Minister for Local Self Government KT Jaleel and former Minister and present CPM legislator EP Jayarajan, had taken part in the ruckus.
Others named were legislators V Sivankutty, Kunju Ahamed, CK Sadasivan and K Ajith.
The present Assembly Speaker P Sreeramakrishnan, who was not directly involved in the ruckus, was seen moving around when the incident took place.
On Tuesday, angry Congress legislators slammed Sreeramakrishnan and reminded him the way he had behaved on 13 March, 2015, saying "it is strange that he is now trying to teach us decorum".
When asked about the withdrawal of the case, Sreeramakrishnan refused comment saying "it is irrelevant ... the decision was taken by the government".
India
Rajagopal Reddy had submitted his resignation to the Legislative Assembly Speaker on 8 August who accepted it and notified the vacancy.
Politics
The Congress hit back at Shah for linking the party's protests to the Ram temple foundation day, saying it was a desperate attempt to 'divert, distract, polarise and give a malicious twist' to its democratic demonstrations against price rise.
India
P Chidambaram also rejected BJP leaders' charge that the Congress' protest on 5 August was an attempt to save the party's top leadership