Congress slams Centre's foreign policy at 84th plenary, says grand events, photo ops cannot substitute effective diplomacy
The Congress on Sunday slammed the Modi government's foreign policy, saying it was 'confused' and conducted in a 'cavalier manner' which has damaged India's profile globally
New Delhi: The Congress on Sunday slammed the Modi government's foreign policy, saying it was "confused" and conducted in a "cavalier manner" which has damaged India's profile globally.
The party, in a resolution adopted at its 84th plenary session, accused the NDA government of pursuing a foreign policy "bereft of focus and direction".
The resolution, moved by senior party leader Anand Sharma and seconded by party MP Gaurav Gogoi, said the prime minister has pursued a personalised foreign policy and his foreign engagements have been reduced to merely being "transactional".
"Congress expresses its concern over the conduct of foreign policy in a cavalier manner, which has damaged India's profile globally and undermined national interest," the resolution on foreign policy said.
"Foreign policy has always been marked with continuity with the backing of a strong national consensus. Unfortunately, the BJP government has disrupted it, and its ill-advised actions have unravelled the national consensus," it said.
The resolution also alleged that the government was carried away by its own propaganda, and has "mismanaged" India's relations with major partner countries.
"Its (government's) foreign policy is confused and bereft of focus and direction," it said.
Sharma said that the BJP government has pursued a foreign policy away from the Nehruvian vision. He also claimed that the government's foreign policy has lacked coherence and a futuristic vision.
"The Prime Minister of India is making disparaging remarks against his predecessors and expects us not to question or challenge what is being done. He is the first prime minister who has undermined the country," Sharma said, while proposing the resolution.
"It is a matter of shame that the present government did not acknowledge India's achievements on foreign policy front in the past before he came to power. I condemn the prime minister for this, who has insulted the country. This is not an insult of the Congress, but of the country, which will never forgive him," he said.
Sharma said the time had come for India to think and go in for course correction.
The resolution said that India has a strategic relationship with its major partner countries and each relationship was special, and must remain independent.
"Relations with one country should not be at the cost of India's relations with another strategic partner. India's strategic outlook must be shaped by the rapidly unfolding political and economic changes across the world," the resolution said.
"Given its size, resources and being a large economy, India is a significant power pole in the multi-polar world. Its ambition to become a leading power, rather than a mere balancing power, is legitimate," the resolution said.
It also said that the present power configuration and the government's handling of ties with major capitals of the world, does not create the necessary space to assert India's leadership position globally.
There is an urgent need to re-calibrate equations with the US, arrest the slide in relations with Russia and improve communication and trust with China, the resolution said.
"Congress remains of a firm view, that diplomacy must have depth and gravitas. Grand events and photo opportunities cannot be a substitute to effective diplomacy. There should be credibility and a ring of sincerity in India's international engagements," the resolution said.
It also said that India has long enjoyed international respect as a country deeply committed to multilateralism and a rule-based world order, even while zealously safeguarding its vital interests.
Sharma said the time has come to correct things and asserted that "India shall change".
"India will correct its foreign policy, India will return to the enlightened world view of Nehru under Congress and its allies and that charge will be led by Rahul Gandhi," Sharma said.
"We shall remove the incompetent government which has damaged our international engagements, damaged our policy, damaged our credibility and we reassure our friends that we stand with you as Congress always did," he said.
The resolution said that the plenary session of the Congress conveys its concern, that the broader vision of India and its humanist responses have "dimmed" in the recent past.
The concept of enlightened self-interest, that was Nehru's legacy, must be upheld and strengthened, the resolution said.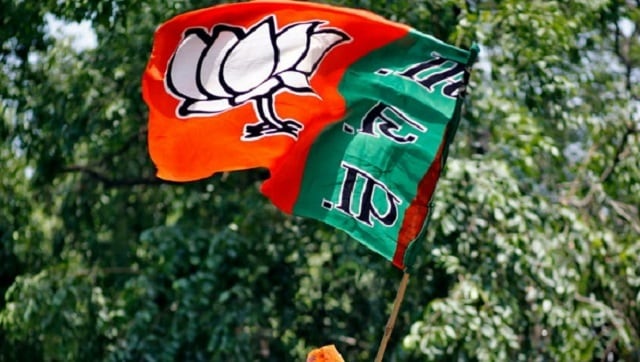 Politics
This comes after Union minister Shantanu Thakur quit all WhatsApp groups of BJP's state unit on Sunday alleging under representation of the backward Matua community
Politics
The BJP has put a full stop to the unending chain of Harak Singh Rawat's bouts of unhappiness, tantrums, complaints, uncharitable statements on former chief ministers over five years.
Politics
Taking a dig at the flurry of resignations from the saffron party, SP chief Akhilesh Yadav said, "wickets gir rahe the (wickets were dropping)."