Congress seeks disqualification of Goa CM Manohar Parrikar
The Congress in Goa said it is taking legal opinion over filing a petition seeking disqualification of Manohar Parrikar, who continues to be Rajya Sabha MP
Panaji: The Congress in Goa on Tuesday said it is taking legal opinion over filing a petition seeking disqualification of Goa Chief Minister Manohar Parrikar, who continues to be Rajya Sabha MP.
The party's reaction came after Allahabad High Court issued notice to the Attorney General of India over a petition seeking disqualification of Uttar Pradesh Chief Minister and Lok Sabha MP Yogi Adityanath for holding two posts.
"With regards to the developments which have taken place in Uttar Pradesh in the Yogi Adityanath case, the Congress in Goa is currently taking legal opinion over whether it can be done here", Goa Congress spokesperson Sunil Kawthankar told IANS.
Parrikar, a former Defence Minister and a member of the Rajya Sabha from Uttar Pradesh, was rushed back to state politics in March this year, to head the Bharatiya Janata Party—led coalition government in Goa.
Parrikar, however, continues to be a member of the Rajya Sabha and party sources here have suggested, that he is likely to relinquish his parliamentary position after the election of the President, scheduled to be held before July 25 this year.
On Monday, the Allahabad High Court issued notice to the Attorney General after hearing a public interest litigation (PIL) in which a social activist alleged that since both Adityanath and Deputy Chief Minister K.P. Maurya were Lok Sabha MPs and were drawing salaries and other perks, they do not have a right to be in the positions of power in the state government.
The petitioner has cited the Parliament (Prevention of Disqualification) Act of 1959 and has called for nullifying the appointment of both Adityanath and Maurya.
While Adityanath is an MP from Gorakhpur, Maurya is a Lok Sabha member from Phoolpur in Allahabad.
Find latest and upcoming tech gadgets online on Tech2 Gadgets. Get technology news, gadgets reviews & ratings. Popular gadgets including laptop, tablet and mobile specifications, features, prices, comparison.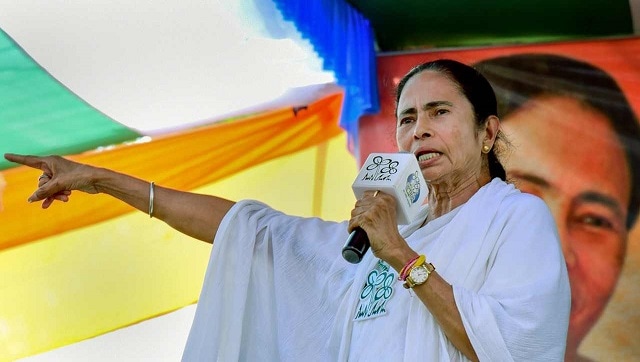 Politics
Banerjee, hitting out at Adhikari and other TMC leaders who jumped ship to the BJP, said she will not allow them to 'sell out' the state
India
Shaktawat, a two-time MLA, was among the Congress legislators, led by Pilot, who had revolted against the leadership of the chief minister in July last year