Congress says Suresh Prabhu 'failed utterly' as railway minister, asks Narendra Modi to sack him
The Congress on Wednesday accused railways minister Suresh Prabhu of having 'utterly failed' in his job and asked Prime Minister Narendra Modi to sack him.
New Delhi:The Congress on Wednesday accused railways minister Suresh Prabhu of having "utterly failed" in his job and asked Prime Minister Narendra Modi to sack him and appoint a "responsible person" in the position.
This "responsibility business" would not do, Congress chief spokesperson Randeep Surjewala said while stressing that Prabhu had to resign.
Surjewala was referring to Prabhu's tweet that he took "full moral responsibility" for the recent train accidents and indicating that he had offered to resign in a meeting with Prime Minister Narendra Modi.
He also urged the prime minister to appoint a responsible person in his place and draw a safety map for the railways.
"This responsibility business will not do. Either prime minister should sack the railways minister or he should accept his resignation. It is time for the prime minister to come forward and lay down a roadmap of safety for the railways," the Congress leader told reporters.
Sending a member of the Railway Board on leave or suspending junior officers was not enough.
"The railways minister has utterly failed. We had demanded his resignation. Railways Minister Suresh Prabhu has today said, again on Twitter instead of coming forward and facing the media, that he takes responsibility."
This, he said, was not acceptable.
"First sack the railways minister. Appoint a responsible person in his position. Come forward Mr Prime Minister, lay down a railways safety map. Lay down your vision for the railways to be implemented in the next one year," he said.
The Congress leader also asked the prime minister to allocate money for rail safety measures, fill up 1.42 lakh vacant posts in the railways and ensure the safety of millions of passengers.
He said 28 major train accidents, killing 259 people had injuring 973, had taken place since the Modi government took office. The death toll from derailments in 2016-17 was the highest it had been in a decade.
Surjewala added that 40 percent of 1,219 "line sections" of the Indian Railways were congested beyond 100 percent capacity. On 247 high density line sections, the congestion rate was even higher.
Stepping up the party's attack against Prabhu, Congress spokesperson Manish Tewari added that Prabhu should step down from his post if he had an "iota of morality" left in him after two derailments in five days.
"Asking" Railway Board Chairman AK Mittal to step down was the "worst kind of tokenism", he added.
The government today appointed Air India Chairman and Managing Director Ashwani Lohani chairman of the Railway Board after Mital resigned from the post, officials said.
"Prabhu should resign immediately if he has an iota of morality left in him after today's incident which has left 74 more people injured. It is the worst kind of tokenism asking rail board chairman or any other official to step aside," Tewari told reporters here.
If Modi could spend Rs 1 lakh crore on a bullet train, why couldn't he allocate Rs 40,000 crore for the safety of the railways.
"We have seen platform tickets go up. We have seen passengers fare go up, but railway safety remains under a serious cloud," he said.
On 19 August, 13 coaches of the Kalinga Utkal Express derailed in Khatauli, Uttar Pradesh, killing over 20 passengers and injuring over 150.
Today, four days later, at least 70 people were injured when the Kaifiyat Express derailed in Auraiya in the state.
Sports
Bhavani Devi began her campaign with a confident 15-3 win against Tunisia's Nadia Ben Azizi but bumped into Rio Olympics semi-finalist Frenchwoman Brunet in the next round, which she lost 7-15.
India
The leaders voiced their support towards spreading awareness about the ongoing vaccination drive and provided their ideas and suggestions for preventing the third wave, as per the PMO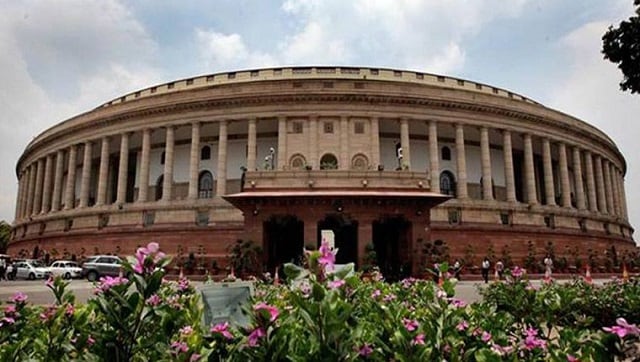 Politics
Meanwhile, the Centre is likely to move a suspension notice against 10 Lok Sabha MPs after they threw papers and tore placards in the House