Congress says election results in North East will have no bearing on Karnataka Assembly polls
The Congress in Karnataka said the election results in three northeastern states will not have any bearing on the upcoming state assembly polls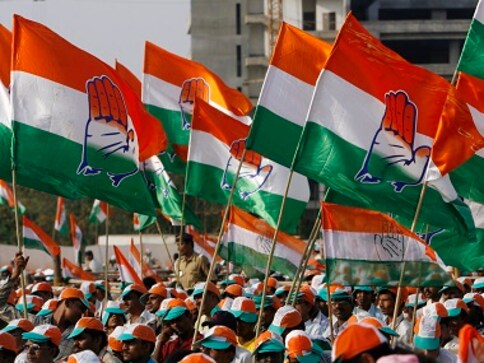 Bengaluru: The Congress in Karnataka on Saturday said the election results in three northeastern states will not have any bearing on the upcoming state assembly polls.
"At some places, Congress has won while in other places it has lost. The BJP leaders are unnecessarily projecting it has a big victory," Karnataka Congress president G Parameshwara said in a press release.
Elections are due in Karnataka in a couple of months.
State BJP chief BS Yeddyurappa said the people of North East in general and Tripura, in particular, have rejected the "corrupt and divisive" politics, practised by the Congress and the CPM.
"It is now clear that the people of Karnataka will also reject the Congress for its corruption, the collapse of law and order and divisive politics being unleashed by Siddaramaiah," he said in a release.
"The writing on the wall is crystal clear — the countdown of the Congress has begun," he added.
Union Minister Ananthkumar said the Congress has lost its base substantially across India and is limited to Karnataka, Punjab and Puducherry.
"It is the writing on the wall (for the Congress)," he told PTI.
According to Rajya Sabha member Rajeev Chandrasekhar, the Congress is losing its relevance in national politics and the same may broadly apply to Karnataka as well.
"People in Karnataka are fed up with rampant corruption...the Congress and CPM are in a race to lose their relevance and at present CPM is leading," he said.
The BJP wrested Tripura from the CPM, securing a majority on its own, while in Nagaland it has received an invitation from NPF leader and Chief Minister TR Zeliang to join the new government.
In Meghalaya, BJP could manage just two seats while its North-East Democratic alliance partner National People's Party won 19.
The Congress, which was in power in Meghalaya since May 2009, failed to win a majority but emerged the single largest party with 21 seats.
Politics
Long queues were seen outside most polling booths since early morning, raising concern over the spread of COVID-19, even as the EC assured that all precautionary measures are in place
Politics
West Bengal election LIVE updates: A total of 35 seats went to polls in the eight and final phase of the West Bengal Assembly election on Thursday
Entertainment
"How dare you speak to people like this?" Sonu Nigam questioned while sharing the Tripura District Magistrate's video online