Congress' reluctance to name CM faces in Vidhan Sabha polls exposes fragile peace within party, lack of credibility
Weakened by the Narendra Modi phenomenon and mauled by a succession of election defeats, Congress is now an organisation that lacks credibility and has a leader who bumbles along like a political rookie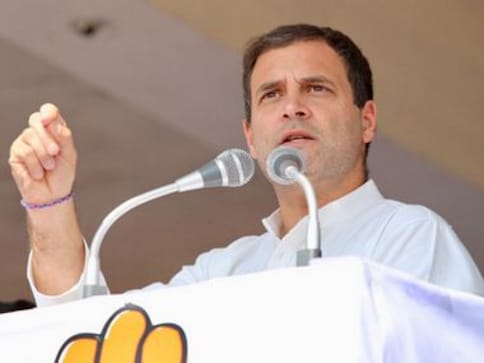 One fine day in 1982, Rajiv Gandhi arrived at Hyderabad's Begumpet airport on what he called a private visit. He was then the Congress general secretary. Like a king whose privacy was invaded by nosy citizens, he was mighty irritated when he noticed Tanguturi Anjaiah, then the Andhra Pradesh chief minister, along with a large crowd at the airport. The heir to the Nehru-Gandhi dynasty blew his top and called Anjaiah a "buffoon".
No, nobody apologised to Anjaiah for that. Rajiv's mother Indira Gandhi, the then prime minister, proceeded to sack Anjaiah for other reasons. It was another matter that the humiliation to Anjaiah was repeatedly cited as a mammoth blow to Telugu self-respect by actor-turned-politician NT Rama Rao who swept to power in the state in 1983.
Between 1978 and 1982, Indira Gandhi sacked five chief ministers of Andhra Pradesh. In the safe privacy of his home, I heard one of them refer to her with a choice epithet in Telugu.
Even as Indira reduced chief ministers into political putty in her hands, she almost always encouraged dissidents against them. She pitted one leader against another to ensure that neither grew too big for her comfort and both depended on her for survival. Indira's treatment of her chief ministers as vassals who could be kicked around like footballs and dumped in a garbage can like used tissue paper was one of the most appalling aspects of her era.
It was no secret that the reason why incumbent and aspiring chief ministers were ready to swallow humiliation was that Congress and Indira Gandhi were a political brand that opened doors to power and lucre. The returns that the power-mongers got for the time and money they invested in what they called politics entirely revolved round her arbitrary pleasure.
It mattered little to voters who might be the chief minister in a state. That choice was left to her autocratic whim and sweet fancy. As far she was concerned, if the man she chose couldn't write his own name in his own mother tongue he was fine as long as he could confuse Indira with India. And for people, Congress as an organisation evoked awe and Indira as a leader turned them into voters faster than Circe, the sorceress of Homer's Odyssey, turned men into pigs with her magic wand.
But, weakened by the Narendra Modi phenomenon and mauled by a succession of election defeats, Congress is now an organisation that lacks credibility and has a leader who bumbles along like a political rookie. Modi is now the Indira Gandhi of BJP, and Congress has none.
Faced with yet another round of Assembly polls in five states, it's time for Congress once again to seriously ponder whether it can afford to play the old game of peek-a-boo in picking its chief ministers in case of what is turning out to be a rare event of the party winning an election.
In the absence of a leader in command in Delhi, the least the party could do is to identify and nurture regional leaders, and that process of rejuvenation must necessarily include naming chief ministerial candidates. The party can pride itself on the fact that it has more potential regional leaders and those worthy of a chief minister's job in many states than even BJP which, despite having a Modi at the top, projects CM faces in state elections.
Nominating good chief ministerial candidates before elections could help voters pin hopes of good performance on a good leader, since there is little they can expect from Congress as a party or Rahul as a leader.
By projecting Amrinder Singh, despite Rahul Gandhi's initial hostility to him, Congress benefited in Punjab's 2017 Assembly poll. And by pushing Siddaramaiah to the forefront in the Karnataka Assembly election this year, the party perhaps did better with him than it would have done without him. One important reason why Congress missed victory in last year's Gujarat election was the absence of a local face.
Free-for-all 
In Telangana now, it's a free-for-all between the party's state unit president Uttam Kumar Reddy and working president A Revanth Reddy for the chief minister's post. The Assembly election has become as much of a fight between Telangana Rashtra Samithi (TRS) and Congress as it is between the two Reddys, after it was hinted that the top job would go to the Reddy community. Revanth Reddy aspired to be appointed chairman of the Campaign Committee in the hope that, if the party won, he could claim credit for it and become chief minister. Complicating the matter further, the "high command" appointed Bhatti Vikramarka, a Dalit, to that post.
In Chhattisgarh, it's a mad race among state Congress president Bhupesh Bhagel, legislature party leader TS Deo, backward classes leader Tamradhwaj Sahu and former MLA Pramila Chandrarkar. It will be a toss-up in Rajashthan between state Congress chief Sachin Pilot and former chief minister Ashok Gehlot, both of whom are indulging in covert and overt groupism. From the look of it in Madhya Pradesh, the faction-ridden Congress may either pick Lok Sabha member and Campaign Committee chief Jyotiraditya Scindia or state unit president Kamal Nath.
The Congress leadership's mortal fear that naming leaders before elections would spark revolts by those left out of the race brings into focus the very fragile peace that prevails in the party. Asked about CM candidates, party leaders either extend the spurious argument that it has been a tradition not to identify them before elections, without explaining what's good about that tradition, or they come up with the slavish ruse of 'it's left to the high command'.
Bonded labour in Congress
The smarter ones in Congress talk of the Constitution. They may have a point in saying the Constitution has no provision for naming a chief minister before an election because it's something the party MLAs must decide after the poll. But also conspicuously absent in the Constitution is a clause that legitimises bonded labour of the kind known as left-to-the-high-command.
In the weakened position that Congress finds itself in today, it makes sense for it to choose leaders, whose selection before election would bring in advantages that will outweigh possible disadvantages by way of internal upheavals.
For this to happen, Congress must first reconcile itself to its hugely diminished status in India as a political enterprise. There is not only no sign of such realisation, but the party even continues with the self-satisfied pretension of being the only one that can shape India's destiny.
The party refuses to see its dismal score card perhaps as no more than an arithmetical aberration: In 1993, Congress ruled as many as 16 states. And even as late as 2014, when Modi became prime minister, it could boast of 13 chief ministers. Today, it rules only Punjab, Mizoram, Puducherry and Karnataka (in alliance with JD-S).
If Rahul is dreaming of victories in the current round in Chhattisgarh, Madhya Pradesh, Rajasthan and Telangana, it's more because of the absence of potential regional groupings to replace incumbent governments than because of any great resurgence on the part of Congress.
Indira never learnt from her follies. Nor did Rajiv. Despite the boomeranging of the insult he threw at Anjaiah at the Hyderabad airport, Rajiv, as Congress president in 1990, sacked Veerendra Patil as Karnataka chief minister from the Bangalore airport.
Introspection and course correction have never been the strengths of the Nehru-Gandhi family. Congress must hope that Rahul will be different. To begin with, he could stop playing hide-and-seek with chief minister candidates in the ongoing elections.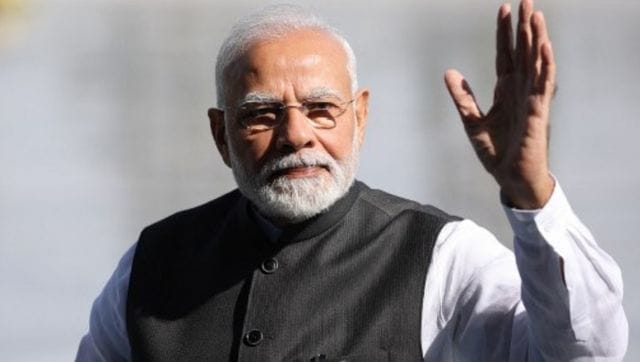 Opinion
Interventionist forces will always find fertile ground to exploit and pose a challenge to India's integrity
Opinion
The BJP has a distinct advantage over the Opposition which is divided, bereft of any ideology and has poor organisational support
Entertainment
As we are all gearing up for the biggest release of 2023, Pathaan, it is time to put an end to all negative criticism surrounding the film. The film will bring back SRK, the king Khan to big screen. PM Modi asks BJP leaders to refrain from making 'unnecessary remarks' on films.