Congress releases manifesto for Nagaland Assembly polls, promises to work on solving political problem in state
The Congress released its manifesto for Nagaland Assembly elections promising that it would make an endeavour to solve the political problem of the state if voted to power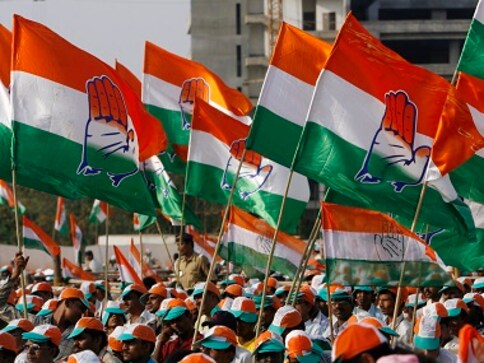 Kohima: The Congress on Monday released its manifesto for Nagaland Assembly elections promising that it would make an endeavour to solve the political problem of the state if voted to power.
The Congress manifesto for the 27 February elections was made public at a press conference by AICC Observer Captain Praveen Dawar and Nagaland Pradesh Congress Committee President K Therie.
The Congress is fielding 19 candidates in the ensuing election in Nagaland out of a total of 60 seats and all of them were present during the release of the manifesto.
Quoting from the manifesto, Therie said cashless health card would be issued to all citizens thereby ensuring them for free cashless treatment.
He also highlighted setting one classroom across the state to offset the imbalance in the quality of education.
To boost employment, all departments would be encouraged to only put up projects that generate employment and which are productive.
He said agriculture sector would get special attention through Minimum Support Price to farmers to assure them returns and value addition through cold storages so that Nagaland's organic food can be marketed.
"We shall increase technical seats to 3,000 with scope for increasing the intake capacity", Therie said.
The Congress state chief assured a corruption-free government with the support of the people.
"It is only the Congress which can rescue the state from the present situation," Therie said.
AICC Observer Captain Praveen Dawar urged the people of Nagaland to make the right choice and protect secularism.
Politics
While sources have revealed both camps have agreed to this solution, what needs to be seen is how the vacancies would be filled and what role Pilot will be assigned
India
Rahul, along with party MPs Pratap Singh Bajwa, Ravneet Singh Bittu, Deepinder Singh Hooda, Gurjit Singh Aujla, Jasbir Singh Gill and other leaders like Randeep Surjewala, also carried banners and raised slogans
India
After meeting ministers, MLAs and office-bearers at the party office in Jaipur, Maken said all of them have unanimously left the decision of the cabinet reshuffle on the party high command.