Congress questions Narendra Modi's 'industrialists' remark, says it's unfortunate he compared himself with 'Gandhiji'
Congress spokesperson hit back at Prime Minister Narendra Modi for his 'industrialists' comment. He says that it is unfortunate that he compared himself with the father of the nation
New Delhi: The Congress questioned the remark of Narendra Modi that he does not mind standing next to businessmen, asking whether the industrialists the prime minister was referring to were the ones accused in bank scams.
Prime minister Modi attacked opposition parties for dubbing industrialists as "chor" (thief) and "luterey" (looters), saying "We are not those who are scared of standing next to businessmen."
He said like farmers, bankers, government employees and labourers, industrialists also contribute to the development of the country.
Hitting back at prime minister Modi, Congress spokesperson Manish Tewari said, "The question is not industrialists or businessmen, but what kind of businessmen. People who ripped the banking system and went to Antigua and London — if he is okay with getting clicked with them then I leave it to his wisdom." He also said the Congress was not against industrialists but crony capitalism.
Addressing an event in Lucknow, the prime minister said, "You cannot have blot on you simply by standing with anyone if your intentions are good and clear."
"Gandhiji's (Mahatma Gandhi) intentions were so pure that he never hesitated in staying with the Birla family," the prime minister said.
"Public mey milna nahi, parde ke peeche sab kuch karna hai. Woh dartey rahtey hain, (Those who do not meet publicly and do everything behind curtains remain scared)," he said.
Manish Tewari felt that by referring to Mahatma Gandhi, prime minister Modi had insulted the father of the nation. "It is unfortunate that he compared himself with the father of the nation. The prime minister said Gandhiji too kept industrialists with him. But I again ask what kind of industrialists. They staked everything to fight the British along with Gandhiji," he said.
AICC in-charge of communications Randeep Singh Surjewala said Congress does not need certificates from the prime minister about industrialisation.
"In 60 years of Cong Govt, Industrial Production in India showed a compound growth rate of 6 percent. It is 3.3 percent in May 2018. Difference is- Making Industry Partner in Progress V/S Making Cronies Profiteer from Exchequer!" he tweeted.
In another tweet he alleged that the prime minister's political career "reeks of a culture of cronyism".
"From giving land to your crony friends at throwaway prices in Gujarat to GSPC Scam, from promoting select mobile wallets in DeMo to gifting Largest Defence Contract in Rafael! So spare us the lecture!" he said
Politics
Following Prime Minister Narendra Modi's announcement on Friday that the Centre will repeal three contentious farm laws, Ranaut posted Instagram stories, saying India is a "Jihadist Nation" and calling for dictatorship in the country
India
More than Rs 700 crore were credited directly to the bank accounts of the beneficiaries on the occasion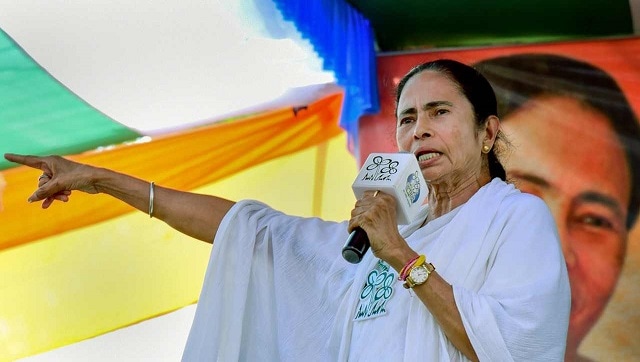 India
The West Bengal chief minister's visit to the capital is taking place days ahead of the winter session of Parliament that is scheduled to begin on 29 November