Congress plans to cash in on Indira Gandhi's charisma ahead of Uttar Pradesh polls
Congress is digging up the virtues of Indira Gandhi's rule to arm the Grand Old Party's year-long campaign to celebrate the former PM's birth centenary.
Prime Minister Narendra Modi isn't just a man of words. He backs up his arguments with pictures and videos presented in dramatically changing slides to the tune of arousing background scores; he creates a sensory experience when he talks about development, about possibility, about the handful of positives that India has and the strength in them to battle thousands of negatives it hasn't been able to.
To a mind fatigued in the relentless desire of public and personal good, Modi is magically cathartic. Two and a half years after it was bulldozed by the NDA's promises and plans, the Congress is now digging up the virtues of Indira Gandhi's regime to arm the Grand Old Party's year-long campaign celebrating the former PM's birth centenary.
The campaign is scheduled to take off on 19 November, 2016 in New Delhi. The special session of the All India Congress Committee (AICC) will conclude the celebrations, exactly a year later. The wonders of Indira's charisma will be splashed all over social media with documentaries, short films and music videos eulogising her charm.
On 15 October, the Congress general secretary, Janardan Dwivedi, informed all the state presidents about the final programme as approved by the Central Committee comprising senior party leaders.
"The Central Committee has prepared a booklet in Hindi and English on the struggle and achievements of Indira Ji which will be sent to you immediately after publication. You are expected to get them translated in the language of your state and re-publish as per requirement at the state level," Dwivedi wrote in his letter that has been reproduced below.
Sonia Gandhi, on 23 June, had formed two committees to plan events around the centenary. The first panel, a 21-member Indira Gandhi Birth Centenary Celebrations Committee was headed by Sonia and featured former PM Manmohan Singh, Rahul Gandhi, AK Antony, Karan Singh, Madhav Singh Solanki, Shivraj Patil, Sushilkumar Shinde, Sheila Dikshit, P Chidambaram, Anand Sharma and Kumari Selja among others.
The second committee had Dikshit as Convenor, Anand Sharma and Mani Shankar Aiyar as co-convenors and comprised Motilal Vora, Janardan Dwivedi, Ajay Maken, Asha Kumari, Milind Deora and Priya Dutt as members.
The programme details reviewed by Firstpost suggest that Congress plans to organise the 'Indira Gandhi Centenary Memorial Lectures' in at least 20-25 important cities and plans to hold seminars at Mumbai, Chennai, Delhi, Bengaluru and two other venues.
Besides, the party, looking for an iconic face with positive influence over people ahead of next year's Assembly polls, is set to organise block level year-long programmes in an attempt to neutralise BJP's constant attack. The Congress will not only launch music videos, but will also utilise virtual reality formats like 3D technology and voice call radio.
As per Dwivedi's letter, all four frontal organisations have prepared their own programme separately and have got them approved by the central committee. He added that the Indian Youth Congress will hold conventions on 'Maa Tujhe Salaam', invoking the idea of an overarching maternal instinct that's common to India and Indira.
Whether the party is able to convert this image into votes will be tested first up in the upcoming Uttar Pradesh Assembly polls due early next year. The party, led by Rahul Gandhi, with poll strategist Prashant Kishor and its chief ministerial candidate Sheila Dikshit, will be pitted against the buoyant BJP and two strong regional parties – the ruling Samajwadi Party and the main opposition Bahujan Samaj Party – in the high-stakes battle.
And, in case the Rahul-Sheila dispensation fails, given that the party recently sank in West Bengal besides getting dethroned in Assam and Kerala, the muted clash of civilisation between old and new guards may trigger a new order in the party by next year's special AICC session, that is to be held in Indira's shadow.
As per Dwivedi's letter, the Mahila Congress is to organise national, state, district and block conventions. Apart from this, health camps will be held at the block level, gender sensitisation camps will be set up along with the National Students' Union of India (NSUI); self-defence training camps will be conducted and Swayam Siddha Priyadarshini Awards will be presented; and seminars will be conducted along with nukkad nataks and elocution competitions. The Seva Dal will conduct a National Convention in Delhi on 17 February, 2017, and five zonal conventions in Guwahati, Shimla, Bengaluru, Bhopal/Jabalpur and Ahmedabad.
It will also organise state and district level conventions, prabhat pheries, dhwaj bandanas, shramdaans, tree plantations and sevakaryas in hospitals at the block levels. The programme, designed and approved by the Central leadership of the party, is an effort to reach out to the already shrunk local cadres.
For Rahul, the 2017 challenge is two-fold: To ensure a good performance in the UP and Punjab Assembly polls and to set a template of Congress politics that matches up to the pace of the high hopes generated by his grandmother in 1980.
However, amid reports that former UP Congress president Rita Bahuguna Joshi is likely to join BJP, the side-lined leader's move just ahead of polls may cast a cloud on the year-long celebrations.
What the party thought it had lost has found its way back into its workings. To what extent can the passions of the past determine the perceptions of today, is yet to be seen.
Here are the letters:
India
India vaccinated 2.5 crore people in a single day on Friday to mark Prime Minister Narendra Modi's birthday.
Politics
Addressing the foundation day of the All India Mahila Congress, Gandhi said that the ideology of the Congress was completely opposite of the BJP-RSS and only one of the two ideologies can rule the country.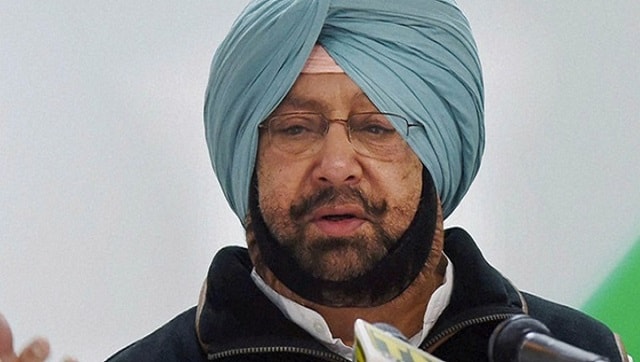 India
While the growing rift between Congress member Navjot Singh Sidhu and Singh made for interesting politics, it also marred the Congress' image as a party that could not keep its politicians in line