Congress places its hopes of winning Chowrangee on Somen Mitra
The Chowrangee Assembly seat has since its inception been a Congress bastion which has elected party stalwarts and former chief ministers.
Kolkata: With West Bengal all set for the third phase of poll on Thursday, eyes are on the historic Chowrangee Assembly seat in the city where Congress is hoping to bounce back in its erstwhile bastion under the leadership of Somen Mitra.
With around 2,04,373 voters, the constituency is all set to witness a three cornered fight between Congress, which is fighting the elections in an alliance with CPM, ruling TMC and BJP.
The Chowrangee Assembly seat has since its inception been a Congress bastion which has elected party stalwarts and former chief ministers like Bidhan Chandra Roy and Siddhartha Sankar Ray.
The Chowrangee constituency which had always elected a Congressman as their representative except in 1977, changed loyalty in 2001 and chose a TMC nominee as their representative.
In 2011, Mitra's wife Sikha fought the poll battle from the seat as a TMC candidate when the party had allied with Congress and won by more than 57,000 votes securing 71 percent of the total votes polled.
She resigned from her post as MLA and joined Congress in 2014. In the 2014 assembly bypoll, TMC's Nayana Bandopadhyay, wife of the party's MP Sudip Bandopadhyay, won the seat by a margin of more than 14,000 votes by defeating her nearest BJP rival.
Mitra, a seven-time MLA and one-time MP (from TMC), is a known figure in Chowringhee constituency area, is all set to contest from this seat as a Congress candidate. He will take on sitting MLA Nayana Bandopadhyay.
BJP's Ritesh Tiwari, SUCI(C), LJP and three other independents are also in fray for the seat.
Mitra, who had joined TMC in 2009 and was elected to the Lok Sabha from the Diamond Harbour constituency that year as its candidate, resigned from the party and joined his parent party in February 2014.
A known name in Bengal politics since the late sixties, Mitra, known for his organisational skills, is one of the main architects of Congress and CPM alliance in Bengal. When the alliance between Congress and CPM hit a roadblock over sharing of seats, it was Mitra who stepped in
to resolve the problem.
"The alliance is not between political parties but it is an alliance of the people, who want to oust the authoratarian TMC government. It is the need of the hour to forge an alliance and forget the differences, as we are responsible to the society," he told PTI.
Mitra said he has seen all state governments since independence, but has never seen "such a corrupt government like the one by TMC.
"I have seen all the Congress governments, United Front government and also the 34 years of Left Front. But I have never seen such a corrupt government in power, which is involved in chit fund business and syndicates and openly seek bribes," Mitra said.
Poll arithmetic, however, seems to be in TMC's favour.
Mitra had unsuccessful contested in the 2014 Lok Sabha polls from Kolkata North against TMC's Sudip Bandopadhaya and had lost his deposit.
"It is not a fight between Mitra and Nayana Bandopadhayay. But it is fight between him and Mamata Banerjee and Mitra will win," said a Congress worker of Chowranghee.
Nayana, however, was confident of winning the polls with a much bigger margin.
"How come someone who had lost his deposit fighting against me can even dream of winning in Chowrangee. TMC will win this seat every time there is a election. None can defeat TMC," Sudip Bandopadhaya told PTI.
The Chowrangee constituency, which covers the heart of the city and houses various old buildings, the historic Esplande area, Shahid Minar, Firangi Kalibari, has both Bengali and non-Bengali speaking population.
BJP candidate Ritesh Tiwari, however, was hopeful of winning the seat, where he had emerged second in the assembly bypoll two years ago.
"I am confident of winning the polls this time. The people will reject the Congress-CPM alliance and corrupt TMC," he said.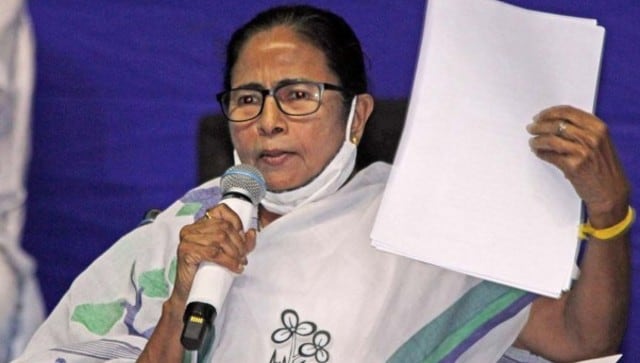 Politics
Ex-Goa chief minister Faleiro refused to reveal on Monday whether he would join the TMC but praised Mamata Banerjee, saying the country needs a leader like her to take on prime minister Narendra Modi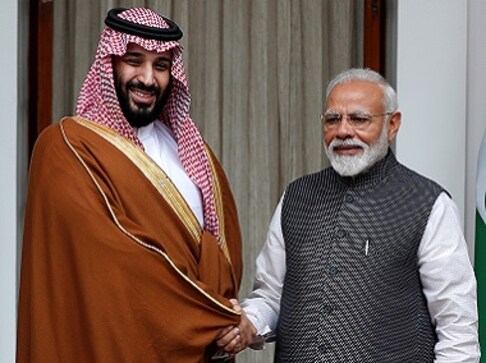 World
India's ties with Saudi Arabia, one of the world's leading oil producers and host to nearly three million Indians, have generally been on an upswing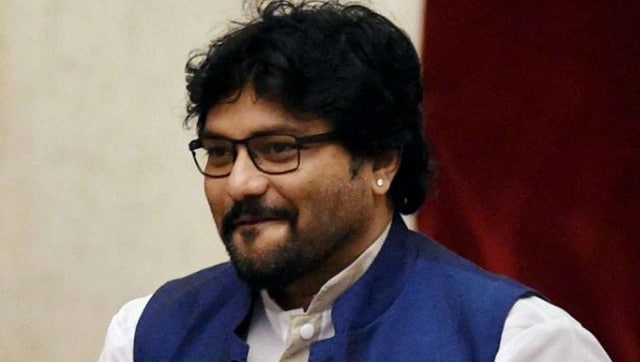 India
Supriyo, who joined the Trinamool Congress last week, said that his view on the matter may not have been liked by the BJP's top brass.