Congress' observance of 'Betrayal Day' will earn it no political capital; it betrays people by causing pointless disruptions
By raucously whipping up rabble-rousers & making negative comments with its Betrayal Day celebration, the Congress is not going to cut mustard with voters.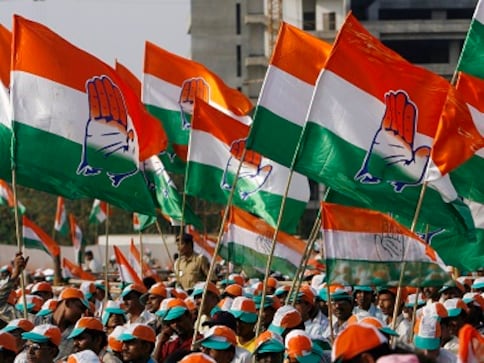 The Congress party's decision to mark 26 May as 'Betrayal Day' and moan over the fourth anniversary of the Narendra Modi government is not only rank bad taste but is a clear carryover from the false premise that it won the Karnataka Assembly elections and is now on track to go for broke, having won the hearts and minds of the people.
Nothing could be further from the truth and the Karnataka travesty is not a yardstick for measuring this 'mini' party's popularity on the state scale, let alone the national stage.
Besides disrupting the nation, causing huge losses to the country and creating a law and order problem, nothing else will be achieved. We can almost visualise the wastage in manpower and the bandobust of maintaining control. For what?
Nobody needs another orgy of screaming and shouting from rooftops telling us how bad the Modi government is unless you are in a position to offer a concrete solution. Otherwise, it is just blather and no one is that keenly interested in the same old song and these stale and tired Congress lyrics.
Indians are not stupid and much as their political acumen is often hijacked by the system as we have just seen in Karnataka, by and large, they do not throw the baby out with the bathwater. Modi may have his flaws and the people might and do take him and his government to task on issues with a pack of media watchdogs – whose in your face ferocity has never been so invasive – but there isn't a lot of good out there and the Congress and its rag, tag and bobtail adjuncts are not yet a viable alternative.
If the media went for Indira Gandhi like it does Modi we would have likely had a permanent Emergency. She didn't have to contend with the tsunami called social media, he does.
And just messing about yelling and marching and making a nuisance of yourselves come Saturday is scarcely going to endear this party and the Opposition in general to the public, who will have to suffer the inconvenience.
If things get out of hand and the roaming gangs take advantage of the 'open house' encouraged by such shenanigans, the threat of acts of violence is pretty much a reality and can easily deteriorate into the whole 'burning buses' and ransacking buildings with the customary looting and stealing, that marks these nationwide exercises in political goonda-ism (thug) usually end up in.
The irony is that by encouraging these disruptive activities, Rahul Gandhi's Congress is engaging in more of a betrayal of the country. If you want to be in the reckoning next year start offering alternative solutions to problems you think the public faces and setting those to music.
If you wish to have rallies, use them to talk to the people about a brighter future and where you are getting your sunlight from. By simply raucously whipping up rabble-rousers and making negative comments, you are not going to cut the mustard. Like the saying goes, what if they gave a war and nobody came… what if they gave a silly willy rally and everyone sensibly stayed away.
also read
Politics
Rahul Gandhi claimed, 'What is happening to the Muslim community in India today, happened to the Dalit community in 1980s'
Politics
Rahul Gandhi has once again come under fire for his remarks during an overseas trip. This time he is in the US. Addressing a gathering in San Francisco, the Congress leader said that all minority communities 'feel attacked' in India; the BJP has accused him of 'insulting the country'
India
Anurag Thakur on Wednesday slammed Rahul Gandhi over his remarks in the US, saying that the Congress leader invariably "insults India" during his foreign visits and that he could not digest the praise of PM Modi from foreign leaders