Former prime minister Manmohan Singh on Monday hit out at Prime Minister Narendra Modi and said he was spreading "falsehoods" to "score political points." Singh issued a statement after reports of him attending a meeting where a Pakistan envoy was present. Denying that any discussion about the Gujarat election took place at the meeting at Congress leader Mani Shankar Aiyar's residence, Singh said that Modi is losing ground in Gujarat and his fear of the imminent loss is quite evident.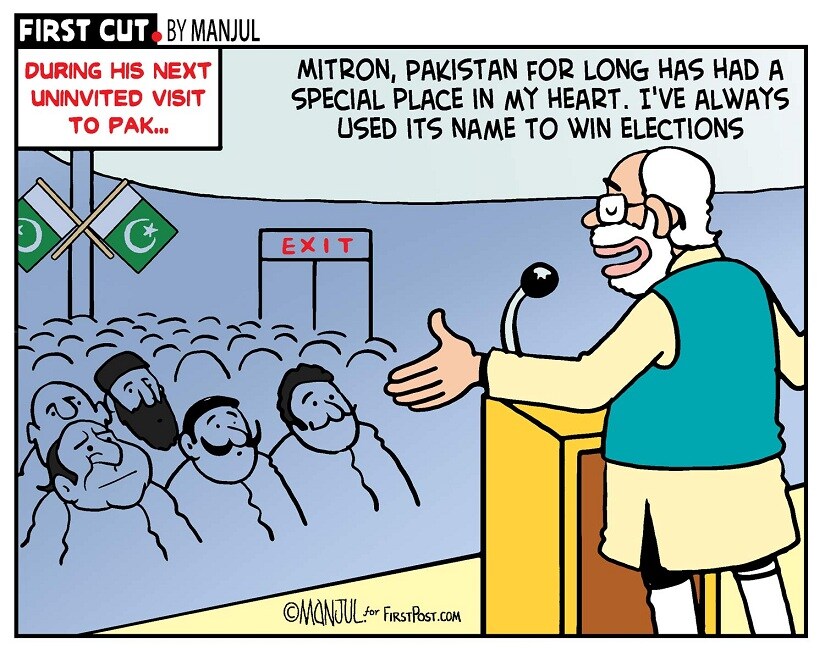 His statement was a reaction to Modi's address at a public rally in Vadodara on Sunday where he had asked Singh why did he not show the courage to order a surgical strike post the 26/11 Mumbai terror attack, despite the readiness of the army.
The prime minister had also raised a question mark on a "secret meeting" between Congress leader Mani Shankar Aiyar and the former Pakistani high commissioner and other leaders from that country.
#BREAKING -- Former Prime Minister Manmohan Singh takes on Prime Minister Modi over the war for Gujarat.
Pak Cong Meeting: Manmohan Singh denies Gujarat poll discussion #CongPakLinked pic.twitter.com/dtqaTWM2mt

— News18 (@CNNnews18) December 11, 2017
Dr. Manmohan Singh shows the 'mirror of truth' and gives a 'reality check' to Prime Minister Modi, who has been driven by canards & false propaganda in face of imminent defeat in Gujarat. pic.twitter.com/QLQiPQDHxI — Randeep S Surjewala (@rssurjewala) December 11, 2017
The former prime minister also said, "Congress needs no sermons on nationalism. My track record of public service over five decades is known to everybody. Prime Minister Modi should apologise to the nation."
Earlier too, on 7 December, Singh had said the people of Gujarat have seen though the "lies" propagated by the BJP during its 22-year-rule in the state, and took a dig at the ruling party over the 'Gujarat model' of development, saying it only benefited the top one percent of the society.
He also said the "achhe din" promise made by the BJP was "nowhere to be seen". Singh had also attacked Modi over demonetisation and GST rollout, saying, "Modiji has betrayed the trust that the people of Gujarat had reposed in him."
The Congress leader had also demanded that the Centre should release the relevant documents and files relating to demonetisation.
With inputs from PTI
Firstpost is now on WhatsApp. For the latest analysis, commentary and news updates, sign up for our WhatsApp services. Just go to Firstpost.com/Whatsapp and hit the Subscribe button.
Updated Date: Dec 12, 2017 11:19 AM