Congress, NCP to fight Maharashtra Legislative Council elections together; to contest on three seats each
The Congress and the NCP arrived at a seat-sharing agreement on Thursday for the 21 May Maharashtra Legislative Council elections with both the parties deciding to contest three seats each
Mumbai: The Congress and the NCP arrived at a seat-sharing agreement on Thursday for the 21 May Maharashtra Legislative Council elections with both the parties deciding to contest three seats each.
After holding talks, the two parties announced their alliance for the MLC polls. They swapped Latur-Beed-Osmanabad and Parbhani-Hingoli seats with each other. The NCP was keen on contesting Latur-Beed-Osmanabad seat that is currently represented by a Congress MLC.
The Congress decided to field Suresh Deshmukh in Parbhani-Hingoli in place of NCP's sitting MLC Abdullah Khan Durrani, while the NCP decided to field Ramesh Karad in place of sitting Congress MLC Dilip Deshmukh for Latur-Beed-Osmanabad seat.
The elections to the six local authorities seats were necessitated as three members of the NCP, two members of the BJP, and a Congress MLC are retiring on 21 June.
NCP spokesperson Nawab Malik said the seat sharing was cleared after talks of NCP leader Praful Patel and state president Jayant Patil with AICC general secretaries Mohan Prakash, Ashok Gehlot and state president Ashok Chavan.
The Congress decided to field Inderkumar Balmukund Saraf for Wardha-Gadchiroli-Chandrapur, Anil Maghodia for Amravati and Suresh Deshmukh for Parbhani-Hingoli.
The NCP nominated Ramesh Karad (Latur-Beed-Osmanabad), Shivaji Sahane (Nashik) and Aniket Tatkare (Raigad-Ratnagiri-Sindhudurg).
Malik also said the two parties have reached an understanding to contest the by-election for two Lok Sabha seats and one assembly seat scheduled for 28 May.
The notification for the by-elections was issued on Thursday.
The NCP will contest Bhandara-Gondia Lok Sabha seat, while the Congress will contest Palghar Lok Sabha seat. The Congress will contest the Palus-Kadegaon assembly seat.
The by-elections were necessitated by the resignation of Nana Patole as BJP MP of Bhandara Gondia and deaths of Chintaman Wanga of BJP"(Palghar LS seat) and Congress leader Patangrao Kadam"(Palus Kadegaon assembly constituency).
Latur-Beed-Osmanabad seat is important for the NCP as party rebel and former MLA Suresh Dhas is the BJP candidate from the seat.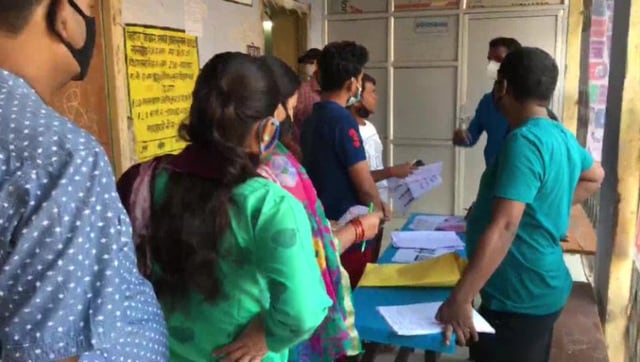 Politics
West Bengal election phase 7 voting LIVE updates: The BJP chief also accused the TMC of unleashing violence in Bengal during poll campaign. He condemned the "murderous attack" on BJP candidate Gopal Chandra Saha, saying that people will answer "bullets with ballots"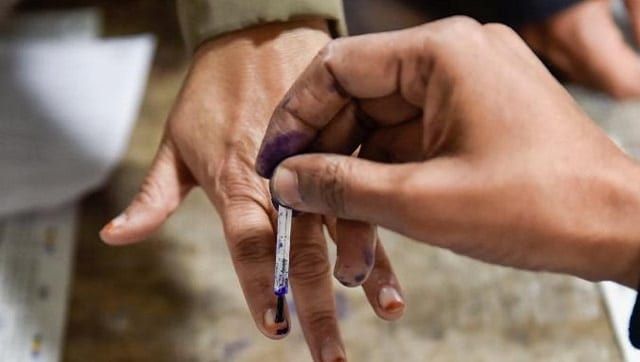 Politics
The AINRC has won ten seats, while the BJP has won six seats. In the UPA camp, the DMK won six constituencies, while the Congress won in two places
Politics
Murshidabad district saw the highest turnout at 80.37%, followed by Dakshin Dinajpur (80.25%), Malda (78.76%) and Kolkata South (60.03%). Except for some stray incidents of violence, the elections were largely peaceful