Congress, NCP oppose State Voters' Day celebration on Vasantrao Naik's birth anniversary
Opposition parties Congress and NCP objected Maharashtra government's decision to celebrate 1 July as the state Voters' Day.
Mumbai: Opposition parties Congress and Nationalist Congress Party (NCP) on Sunday objected the Maharashtra government's decision to celebrate 1 July as the State Voters' Day. It was aimed at belittling the significance of former chief minister Vasantrao Naik's birth anniversary celebrated on the same day.
Naik's birth anniversary is celebrated as the Agriculture Day and the week as Agriculture Week in Maharashtra. The late leader is regarded as the father of the Green Revolution in the state. He was the chief minister from 1963 to 1975.
Responding to the opposition parties' objections, leader of the House Chandrakant Patil said the government had a role in fixing 1 July as the State Voters' Day, as it has been decided by the State Election Commission (SEC). He said the government would request the poll panel to withdraw the decision.
Raising the issue in the council, the leader of Opposition Dhananjay Munde said that a Government Resolution (GR) issued by the state's general administration department said 1 July would be celebrated as the voters' day in the state.
"Why only 1 July and not 2 July or any other day? This shows that the government is trying to belittle the significance of former CM Vasantrao Naik," Munde said.
Congress member Haribhau Rathod argued that the Election Commission of India (ECI) had already fixed 25 January as the National Voters' Day.
He produced a copy of the ECI order in the House and suggested that either some other day should be fixed as the State Voters' Day or it should be celebrated on  25 January as per the ECI's instructions.
Chandrakant Patil, while replying to the point of propriety, said that the government had no role in the matter as the SEC had decided the date.
"The government has no intention to insult Naik. The birth anniversary of Vasantrao Naik and the Agriculture Week will be celebrated as usual and there will be no change. We can just write to the State Commission, but cannot instruct it to change the date," said Patil.
India
The election to choose the next Congress president will be held next month on 17 October while the counting of votes will be done on 19 October. The polls will be held at all Pradesh Congress Committee offices as well as the party headquarters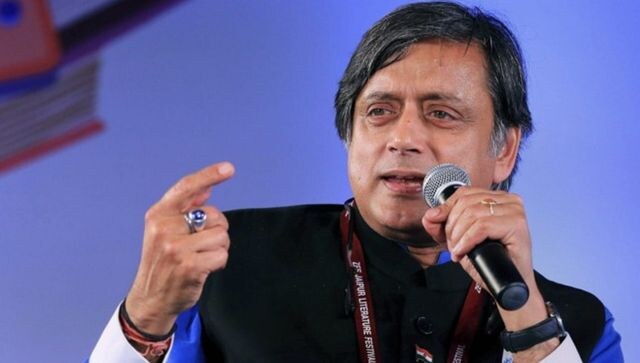 India
A representative of Tharoor has informed his office that he will file a nomination for the post of president on September 30 at 11 AM.
India
Mohammed had represented Nilambur constituency eight times from 1977 to 2011 and was a minister in the first E K Nayanar cabinet