Congress, Left Front stage rip-roaring pantomime after poll disaster in West Bengal
A day after the defeat, Congress claimed the High Command had nothing to do with the alliance. All it did was to reluctantly accept the 'jote' formed by the party's local leadership. It takes superb command over the genre of slapstick comedy to pull off such a trick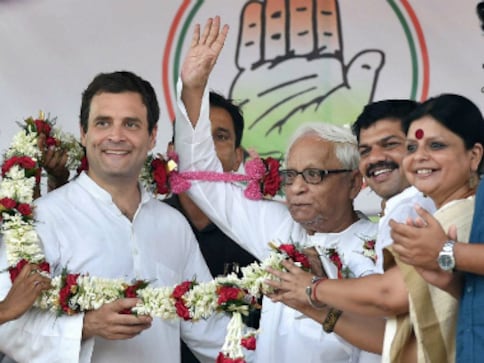 Pantomime, says the Oxford dictionary, is a theatrical entertainment, mainly for children, which involves music, topical jokes and slapstick comedy. It is based on a fairy tale or nursery story and is usually produced around Christmas.
Pantomimes are among the many British traditions we have adopted. However, our versions are mostly staged around elections and children are not the target audience. Nevertheless, anyone who cares to follow is guaranteed a belly-aching laughter.
If the reader is feeling a little low or battling a bout of depression, a week's following of West Bengal politics is recommended. Since the results came out on 19 May, the Left Front and Congress have been staging a series of rip-roaring performances the assured mirth of which may even bring the dead back to life.
In fine British tradition, this pantomime is also based on a fairy tale, but with a twist. The Left Front and Congress, who have been at each other's throats for decades in the state, at the eleventh hour of 2016 West Bengal Assembly elections suddenly hugged each other and formed an alliance to tackle the mighty, fire-breathing Trinamool Congress. Like David, it planned to slay Goliath and live happily ever after.
Alas! As the war commenced, the rag-tag alliance army proved no match to the might of its adversary. All its top generals were butchered. Led by Didi, TMC returned to power amid much fanfare. This is where the pantomime took off.
The vanquished alliance generals started bickering with each other the moment the war ended. Congress, which takes its orders from The Melancholic Prince and his mom, launched a valiant effort to insulate top leadership from the splinters of a lost war.
During election campaign, Rahul Gandhi had shared the stage and even a garland with former CPIM Chief Minister Buddhadeb Bhattacharya. The pictures and the moment were celebrated as 'historic' and both leaders had called for removal of the "corrupt TMC regime".
A day after the defeat, Congress claimed the High Command had nothing to do with the alliance. All it did was to reluctantly accept the 'jote' formed by the party's local leadership. It takes superb command over the genre of slapstick comedy to pull off such a trick.
"We didn't want this alliance to begin with. The Left Front in Bengal had been repeatedly after the party's local leadership to save themselves from obliteration. Rahul Gandhi merely gave his stamp of approval to the repeated requests from our state leaders for a seat-sharing arrangement with CPIM," Congress leader and spokesperson PC Chacko was quoted, as saying in Bengali daily Ei Samay.
A Hindustan Times report quotes another Congress leader as saying that president Sonia Gandhi was "reluctant" to campaign in West Bengal in view of her "warm relations" with Trinamool chief Mamata Banerjee.
"But again the state leaders insisted and prevailed upon her. Their argument was that the message of the alliance will otherwise not percolate down to workers at the grassroots level."
Truth is, Congress top leadership is desperate to mend fences with Mamata Banerjee after having antagonized her during the election campaign. Led, perhaps, to believe that Left Front-Congress alliance has a good chance of coming to power, both Sonia and Rahul Gandhi had launched repeated, savage attacks on the TMC supremo. They even compared her to Narendra Modi, drawing a disbelieving and injured response from a visibly hurt Mamata.
Though the Congress president was among the first to call and congratulate the TMC chief on her win, Mamata seemed to have rejected the olive branch, telling the media that Congress does not know how to maintain friendships.
Facing perhaps the worst existential crisis in its century-old history, the Congress knows that its survival depends on staying on the right side of regional satraps like Mamata. And that won't be possible as long as it stays locked in an uncomfortable embrace with the Left. 10 Janpath seems to have already made its choice.
Chacko went out of his way to "thank" Mamata Banerjee's "very welcome gesture" of inviting Sonia Gandhi for the upcoming swearing-in ceremony. Never mind the fact that the TMC chief has also extended invitation to the Prime Minister. For now, Sonia is looking at the glass as half-full. "Mamata was part of our organization earlier. Everyone knows she respects the Congress president. This move proves she has a very large heart."
All very mushy but where does that leave the Congress's state leadership? For now, Bay of Bengal would be a safe bet.
Party's state president Adhir Chowdhury is reportedly furious with the High Command's stance though publicly he has maintained "ignorance" over AICC's move to call off the alliance. Abdul Mannan, another leader, has flatly refused to confirm the fate of the alliance, saying that he cannot overrule the central leadership.
Even as Congress performs its own version of slapstick, trust CPIM to deliver topical jokes.
Left Front chairman Biman Bose, who had never been too enthusiastic about 'hammer and sickle' joining the 'hand', said moments after the defeat that it wasn't a 'jote' (alliance) but 'ghont' (patch-up) which failed to deliver results.
Surjya Kanta Mishra, the alliance's CM candidate who lost his own seat, is now under bitter attack from a section of the party's local leadership for being "too enthusiastic" about an alliance that has heaped the "junior partner" ignominy on Left with only 32 seats.
A leader from RSP, which had ferociously opposed the alliance after having to forego a number of seats in favour of the Congress, said "If people have voted out the alliance, it means it was never a demand of the people. It was an experiment, superimposed on people."
Facing long knives for propagating a "suicidal jote", Mishra put up a brave face on Saturday. He tried to prove with numbers that CPIM was better off with the alliance, the absence of which may have turned the party into just a signboard.
Even as fire rages in Alimuddin Street, the flames licked Delhi's AK Gopalan Bhavan with Prakash Karat-Sitaram Yechury rift coming out in the open.
Yechury, the general secretary, is believed to be the driving force behind the "unofficial alliance" that spelt disaster for CPIM in Bengal. And Karat is ready to demand an explanation.
"It is a tactic which they had adopted in West Bengal. We will examine it. They adopted the tactics in West Bengal. I make it clear… their tactics… It is not the central committee which decided this," Karat told Indian Express.  In between, the state leaders of both parties have "unofficially" decided to go ahead with the alliance for now.
The best part about this pantomime is that it is free for everyone. No need to buy tickets.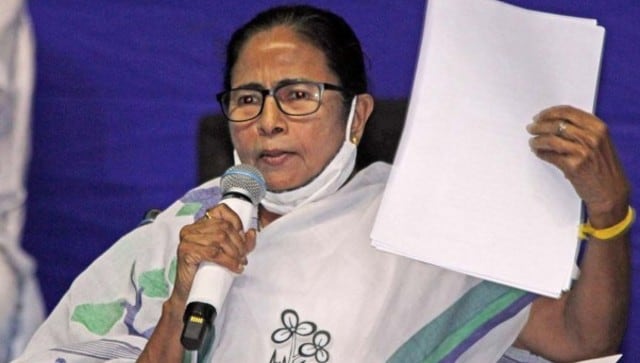 Politics
All this in the backdrop of #AbkiBaarDidiSarkar trending on Twitter, thus further fuelling rumours about a United Front.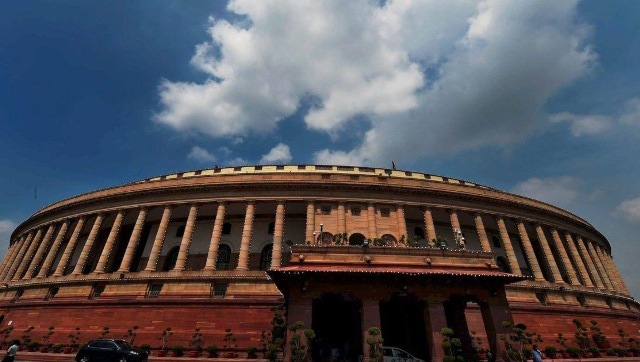 Politics
The motion was passed by a voice vote and Chairman M Venkaiah Naidu asked Sen to leave the House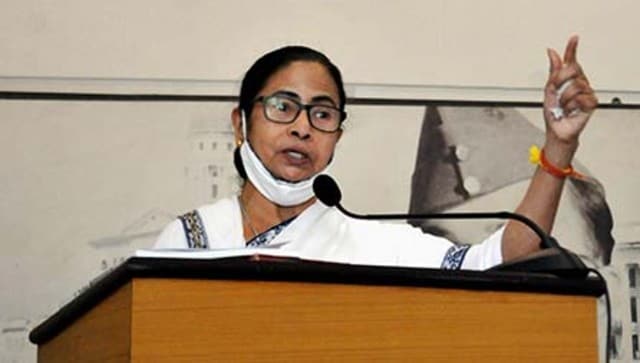 India
The development came shortly before the TMC supremo boarded a flight for New Delhi to unite the Opposition against the BJP ahead of the 2024 Lok Sabha polls