Congress leader Dinesh Gundu Rao says 'desperate' BJP imposing hate agenda on Karnataka ahead of polls
The Congress on Thursday alleged the BJP was playing a 'hate card' in poll-bound Karnataka as the saffron party is 'bereft' of issues.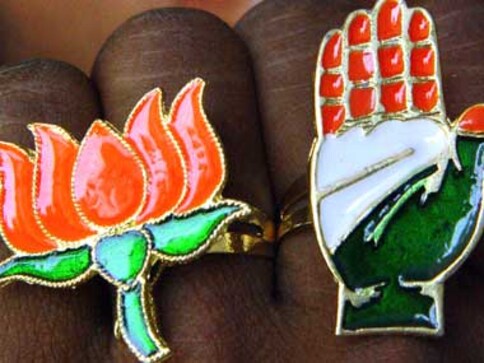 Hyderabad: The Congress on Thursday alleged the BJP was playing a "hate card" in poll-bound Karnataka as the saffron party is "bereft" of issues.
Countering the charge, the BJP said the Congress was worried about the party in the southern state.
Both BJP and Congress also exuded confidence to win the Karnataka polls due later in 2018.
Karnataka Congress working president Dinesh Gundu Rao said that BJP was propagating the "agenda of hate" in the southern state as they don't have any substantive issues to raise.
"Karnataka, we are going to win for sure. The ground reality is that. The BJP is getting desperate. That's why you are seeing the hate agenda which they are trying to impose on Karnataka," Rao said at the India Today South Conclave.
He accused the BJP of following a "hate agenda" in the Congress-ruled Karnataka.
"The desperation is on the BJP side. Because, they are bereft of issues. They do not know what to do in Karnataka. Because, they are not able to... get us on our work, on our development, performance," he said.
Alleging that the BJP's only card is a hate agenda, the Congress leader said a "radical version" of Hindutva was being played in certain pockets of Karnataka.
"So, the only card which they have is the hate agenda. The limits that they are going to now, is very extreme," he said.
Rao expressed confidence that the Congress would do well in other southern states as well.
Telangana BJP spokesperson Krishna Saagar Rao said his party would surely win the Karnataka polls.
"We will win Karnataka. That is why Gundu Rao ji is so worried. That is why they say ban the BJP...," he said.
AIMIM president Asaduddin Owaisi alleged that he was not allowed to hold meetings in Karnataka.
"See the hypocrisy of Congress. Their president (Rahul Gandhi) says that with love we want to defeat our opponents. Allow me to come to Karnataka," he said.
Rao, however, said: "We have no issue in anyone coming to Karnataka as long as they don't indulge in any hate talk...".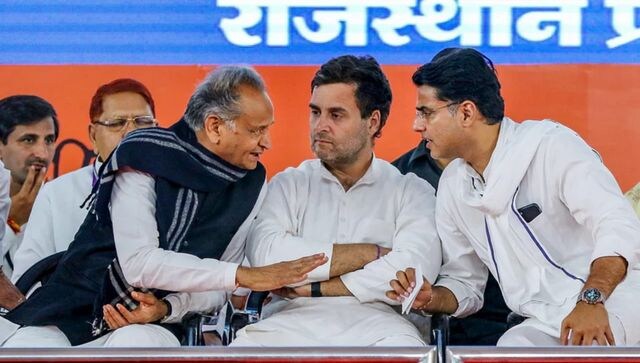 Politics
The rivalry between Ashok Gehlot and Sachin Pilot in Rajasthan has triggered new turmoil in Congress. But we have seen infighting in Punjab when Amarinder Singh and Navjot Singh Sidhu were at loggerheads and in Karnataka, when DK Shivakumar and Siddaramaiah clashed
Politics
'Bharat Jodo Yatra' is currently passing through the poll-bound Karnataka and 'will have no impact' according to the state's Chief Minister Basavaraj Bommai.
India
Ghoshamahal MLA and suspended BJP member T Raja Singh, apparently, tried to break double standards — and paid a heavy price