Congress, JD(S) move SC against Karnataka Governor Vajubhai Vala's move to nominate Anglo-Indian to state Assembly
The Congress-JD(S) combine moved the Supreme Court against Karnataka Governor Vajubhai Vala's alleged move to nominate an Anglo-Indian member to the Assembly
New Delhi: The Congress-JD(S) combine on Thursday moved the Supreme Court against Karnataka Governor Vajubhai Vala's alleged move to nominate an Anglo-Indian member to the Assembly, saying it should not be done till the floor test in the House.
The interim application, filed this afternoon, is likely to be heard on Friday along with the main petition of the combine on which the apex court in the wee hours on Thursday refused to stay the swearing-in of BS Yeddyurappa as the chief minister of the state.
In a fresh plea, the Congress-JD(S) has sought a direction that the nomination of the Anglo-Indian member by the governor, if done, should be set aside till Yeddyurappa undergoes the floor test in the House to prove majority.
The application would be heard by a bench comprising Justices AK Sikri, SA Bobde and Ashok Bhushan, which in a historic pre-dawn hearing, allowed the scheduled swearing-in of Yeddyurappa as the chief minister.
The plea said All India Anglo-Indian Association, in a letter written to the Governor on 16 May by its president, has said the "Constitutional rights of Anglo-Indians may not be exploited for political purposes" and the nomination be made only after the floor test.
"The use of governor's office for such ill-conceived and unconstitutional political ambitions and desires would amount to a death knell to democracy which is a basic feature of our Constitution," the plea, mentioned by advocate Dev Dutt Kamath, said.
The strength of the Karnataka Assembly is 224, out of which elections were held for 222 seats and the nomination of one Anglo-Indian member would take it to 225.
The plea alleged that the proposed nomination of an Anglo-Indian member to the state Assembly would be an "illegal attempt" to raise the strength of the BJP in the House.
It also said that any such attempt would be "unethical" and a complete mockery of the democratic process.
"The governor in the light of fast-paced circumstances cannot enter the political thicket by even unilaterally exercising his powers under Article 333 in the face of impending floor test with a pre-determined motive to help the incumbent chief minister.
"Any such exercise of power under Article 333 unilaterally by the governor or on the aid and advice of the chief minister is ex-facie unconstitutional," it said.
India
Supertech said the order will not have any adverse impact on the company or its group companies as every project has its own independent RERA Account and cost centre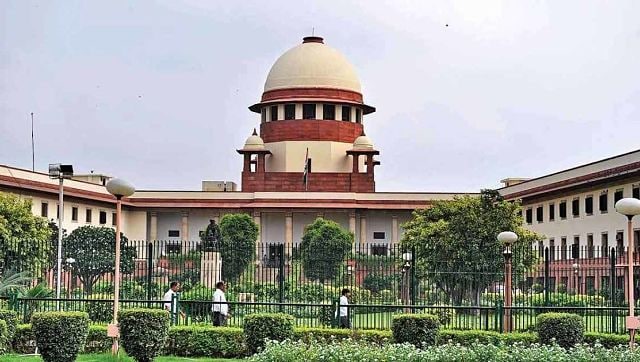 India
There are around 250 posts lying vacant in various key tribunals and appellate tribunals
India
As per the affidavit, deaths due to poisoning, suicide, homicide and accident, among others, will not be considered as COVID-19 deaths, even if COVID-19 is an accompanying condition