Congress in good shape for 2019 Lok Sabha polls, but grand old party needs to do more to take on Modi factor
If Team Narendra Modi is set to make full use of the prime minister's personal ratings, big projects and reliance on emotive issues like Ram Temple, the Congress and its potential allies are prepared to take the battle to the states.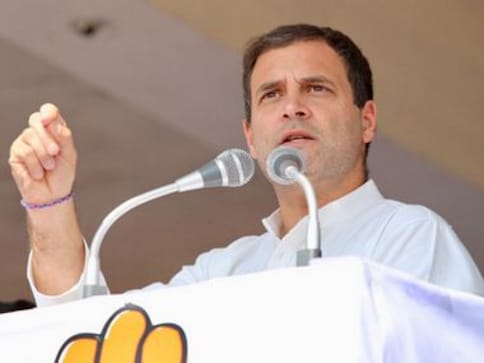 The outcome of the five state Assembly polls — Madhya Pradesh, Rajasthan and Chhattisgarh in particular — has sounded a sweet raga for members and sympathisers of the Congress, more so in the context of the grand old party's survival and primacy of the Nehru-Gandhi family in national politics. Just like Sonia Gandhi in December 1998, her son Rahul has emerged, with a dash of promise.
First and foremost, the electoral success has thrown a rather real possibility of a "Congress-mukt Bharat" out the window. The party under Rahul lives to fight, not just for another day but armed with prospects of denying the mighty Narendra Modi a chance to extend his lease of office for five more years. Modi may still be the prime minister after May 2019, but the days of single-party majority are, for all practical purposes, over.
Modi was seen holding fort till around 4.30 pm on the last day of campaigning in Rajasthan, where the subtext of his speeches was a call for a vote for his personal prestige. Anything and everything related to communal rhetoric was played up to the hilt, but the results were disappointing and, in fact, adverse.
From Jammu and Kashmir to Gujarat, there are 273 Lok Sabha seats in this "cow belt" where the BJP and its allies hold a whopping 226. A shortfall of 80 to 100 seats looks likely if the Samajwadi Party and Bahujan Samaj Party come together in all-important Uttar Pradesh. In such a scenario, Modi would face hawkish, temperamental and demanding allies in exchange for running the government between 2019 and 2024 with barely 200 seats of his own.
The Rahul-led Congress needs to do a lot more in order to be in contention for a 100-plus figure in the 17th Lok Sabha. Ideological clarity on a raft of issues, including Ram Temple, is crucial. In the weeks to come, Rahul has to guard himself against a liberal-Leftist narrative that has a potential of alienating the majority community. At the same time, over-reliance on identifying with the Hindu faith could boomerang in southern and eastern parts of India where Hindu-Muslim social relations are not as precarious as in the heartland states.
Rahul's band of chief ministers, namely Amarinder Singh, Kamal Nath, Ashok Gehlot, Bhupesh Baghel and V Narayanasamy, have to set numerous examples of good governance, addressing complex issues ranging from agrarian distress, job creation to social harmony from now till April 2019 when campaigning is set to peak.
The 2019 parliamentary polls are primed to be contested in contrasting styles. If Team Modi is set to make full use of the prime minister's personal ratings, big-ticket projects, surgical strike, achievements on the diplomatic front and reliance on emotive issues like Ram Temple, the Congress and its potential allies are prepared to take the battle to the states where regional players are expected to hold sway.
So if Mamata Banerjee, Lalu Prasad, Sharad Pawar, MK Stalin, Naveen Patnaik, V Kumaraswamy, N Chandrababu Naidu, and the Mayawati-Akhilesh combine manage to hold on to a bulk of the parliamentary seats, the Congress has the job of doing well in Rajasthan, Haryana, Punjab, Jharkhand, Madhya Pradesh, Chhattisgarh, Karnataka, Himachal Pradesh, Uttarakhand, Assam and other north-eastern states, Gujarat, and parts of Maharashtra where it is in a direct contest with BJP.
In the Congress circles, there is already talk of targeting "half of half", i.e. about half of 273 Lok Sabha seats on its own. The non-NDA opposition is expected to score over the other 'half of half' in Uttar Pradesh, Odisha, West Bengal, Tamil Nadu, Andhra Pradesh, Bihar, Delhi and the rest of the states.
In Sonia Gandhi, Rahul has someone to fall back on as a line of communication with many non-NDA allies, including the Left, to keep the mahagathbandhan going in several states.
If Rahul revives his mother's practice of holding six-monthly conclaves of Congress chief ministers, periodically monitoring their progress, the young party president may himself find the interaction enriching and rewarding, giving almost first-hand insight into governance. In any case, like Sonia, Rahul does not fancy himself as a power-wielder but a trustee of power. This keeps stoking the prime ministerial ambitions of many regional satraps who feel the Gandhi scion would prefer to bid for the top job in 2024, and not 2019.
Rasheed Kidwai is a writer and journalist. He is the author of the book Sonia, A Biography.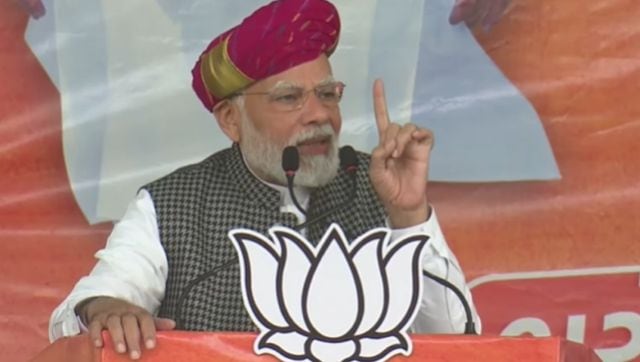 Opinion
In every way, Narendra Modi gains from this needless controversy before the nine state elections this year and the general election next year. And a master politician like him will not let this opportunity for his opponents to malign themselves go waste
Opinion
Would Bharat Jodo Yatra make some promising and fresh beginnings in Kashmir? Looks a tough call given the baggage of history and the poor track record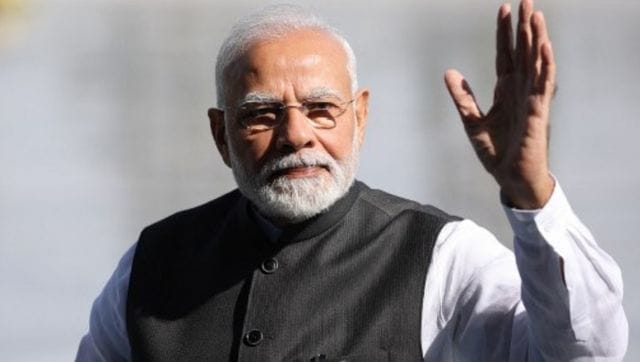 Opinion
Interventionist forces will always find fertile ground to exploit and pose a challenge to India's integrity