Congress holds protest rallies in Chhattisgarh against demonetisation
Congress on Monday organised rallies at district headquarters in state as part of 'Jan Akrosh Diwas' to protest against demonetisation.
Raipur: Congress on Monday organised rallies at district headquarters in state as part of 'Jan Akrosh Diwas' to protest against the scrapping of Rs 500 and Rs 1,000 notes and alleged common people are bearing the brunt of the "draconian" decision.
Left parties and Aam Aadmi Party also staged protests.
Leaders and workers of the Congress, which is the main opposition party in the state, joined a 'Jan Akrosh' rally from the party's headquarters at Gandhi Maidan in Raipur, which passed through main roads before concluding at the starting point.
Addressing a gathering at Jai Stambh Chowk, state unit Congress president, Bhupesh Baghel alleged Prime Minister Narendra Modi's decision of banning Rs 500 and Rs 1,000 currency notes without any prior preparation has put the entire countrymen into trouble.
"Labourers are facing hardship to earn two times meal. Women are worried. All businesses have been paralysed for last 20 days. It clearly appears that neither black money is being unearthed nor corruption is being controlled.
"The decision is nothing but just an attempt to divert attention of the people from the failure of the Modi government. This draconian decision has brought the situation of economic crises in the country," Baghel said.
Separate rallies were led by the leader of opposition in Legislative Assembly, TS Singhdeo at Sarguja district and by former Union minister Dr Charandas Mahant at Korba district headquarter.
CPI(M) and CPI staged a protest in front of SBI main branch at Jaistambh Chowk here wherein their workers raised slogans against demonetisation.
AAP workers took out a rally from Ambedkar Chowk to Jai Stambh and distributed pamphlets among people against the scrapping of higher value currency notes.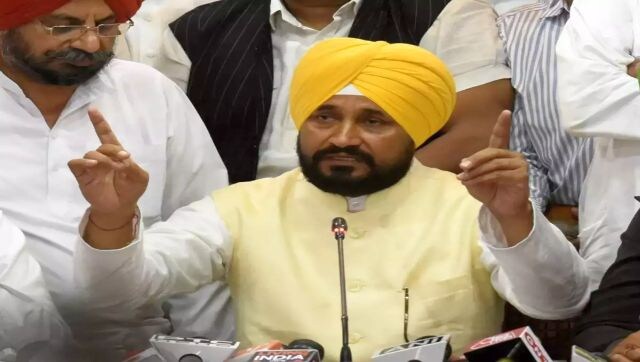 Politics
The Union home ministry has sought a report from the Punjab Government on the security breach during the Prime Minister's visit to Punjab on 5 January, 2022
World
According to ANC, they feel that together they have fought for land, low wages, high rents, education, right to vote among others. And that is why, it is a day about their struggle for freedom and justice
Politics
The Congress in Punjab is seeking to stage a repeat of its government, but has not yet named a chief ministerial candidate.