Will support GST if our recommendations are taken, says Congress
Congress claimed in the Rajya Sabha that it was ready to give full support to the long standing GST bill if its three key recommendations are accepted.
New Delhi: Congress on Wednesday claimed in the Rajya Sabha that the "real opposition" to the long-pending GST bill was coming from within the government and that the main opposition was ready to give full support to it provided its three key recommendations are accepted.
Congress leader Jairam Ramesh also questioned the credibility of the current GDP growth figure of 7.6 percent, claiming that nobody believes these numbers as they are "suspicious".
The former minister asked the government to come out with "credible" GDP figures and suggested setting up a committee under the chairmanship of BJP leader Subramanian Swamy.
He also raked up the issue of alleged irregularities by Gujarat State Petroleum Corporation (GSPC) in its KG basin gas project and demanded a probe into it, while asking the government not be selective in investigating NPA cases.
Participating in a debate on the Finance Bill, Ramesh harped on '3 Gs' – GST, GDP and Gas (of GSPC).
The Congress member insisted that his party wants GST and that it was ready to give full support to the government if its three suggestions are incorporated in the bill.
"We have three suggestions. One is setting up of independent committee to adjudicate disputes, elimination of one per cent tax and introduction of capping...If consensus on these three is arrived, we are ready to support," he said.
The GST bill, which proposes to overhaul the indirect tax regime, has been pending in the Rajya Sabha for a number of years because of resistance mainly by the Congress which wants changes in it.
On capping upper limit for GST, Ramesh said the government says this cannot be accepted as there is no provision in the Constitution for this purpose. But the Article 276 (2) provides for capping and "with creative use of language" the government can accomodate.
Referring to a media report that said some people in the government believe that GST is undesirable, the former Minister said, "the real opposition to GST is not coming from the Congress, it is coming from within the government."
He attacked the government for using Congress as "smoke screen" for the current situation of GST.
Speaking about GDP growth figures, Ramesh said today nobody believes India's GDP figures. "Chief Economic Advisor, RBI Governor, London economists and Wall Street Journal do not believe our GDP numbers," he claimed.
"Nobody is denying that we are having a high growth rate. But the number put on GDP are highly suspicious. It (GDP growth) is somewhere between 5.9 percent and 6.5 percent and not 7.5 percent," he said.
Stating that India is growing and the country should grow much faster, Ramesh said, "For the first time, the credibility of GDP numbers are questioned. It has served the government purpose. I urge the government to pause a bit and come out with a credible set of figures." .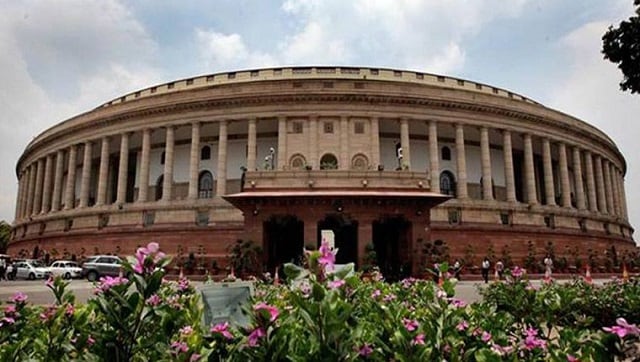 India
Parliament Monsoon Session Live Update: After the Rajya Sabha was adjourned even as suspended TMC MP Santanu Sen refused to leave the House, IT Minister Ashwini Vaishnaw said, "TMC has a culture of violence in Bengal".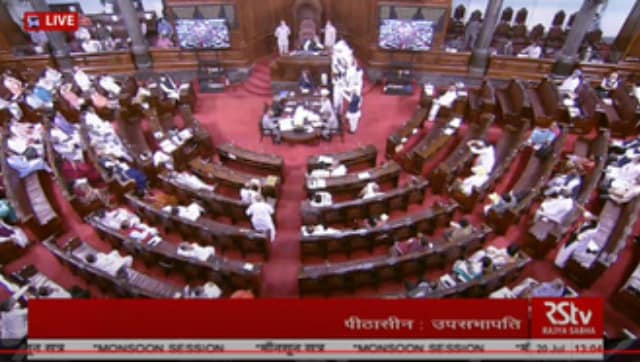 Politics
Sen was suspended from the Rajya Sabha for the remaining period of the Monsoon Session after a motion moved by the government was passed by the House
India
The minister's statement, which was laid on the table of the House, called the reports on the Pegasus scandal an 'attempt to malign the Indian democracy and its well-established institutions'