Congress files FIR against Tajinder Pal Singh Bagga over remarks against Rajiv Gandhi over 1984 riots; Sambit Patra says plaint will 'expose ex-PM'
The BJP hit out at the Congress over registration of an FIR in Chhattisgarh against BJP Delhi unit spokesperson Tajinder Pal Singh Bagga for his remarks against Rajiv Gandhi, and said it will only 'expose' the former prime minister
New Delhi: The BJP on Sunday hit out at the Congress over registration of an FIR in Chhattisgarh against BJP Delhi unit spokesperson Tajinder Pal Singh Bagga for his remarks against Rajiv Gandhi, and said it will only "expose" the former prime minister.
"I have just got to know that the Congress has registered an FIR against Sardar Tajinder Bagga also. These 'Congressi' will drag the name of Rajiv Gandhi through court and expose him. Let's have one more case. Friends, do you believe or not that Gandhi had a hand in the 1984 riots," BJP spokesperson Sambit Patra tweeted.
वैसे कांग्रेस की हालत "विनास काले विपरीत बुद्धि" वाली हो गयी है ..1984 के सिख़ दंगो पे सच बोलने पर अब सिखों पर ही FIR करवा रही है।#ISupportTajinderBagga https://t.co/W3wI8ouNXh

— Sambit Patra (@sambitswaraj) May 24, 2020
He also took a swipe at the Congress, saying the party is now lodging an FIR against Sikhs for speaking the "truth" on the anti-Sikh riots in 1984. "If the Congress dares, let it file an FIR against Jagdish Tytler and Kamal Nath, and not on Bagga," Patra tweeted in Hindi.
Patra's reaction came after the Youth Congress tweeted a copy of the FIR, claiming the "virus of hate" will not be tolerated.
BJP प्रवक्ता तजिंदर पाल सिंह बग्गा के खिलाफ छत्तीसगढ़ के कांकेर में FIR दर्ज

पूर्व PM स्व. राजीव गांधी जी पर लगातार अपमानजनक टिप्पणी कर सामाजिक सोहाद्र बिगाड़ने के प्रयास में कांकेर यूथ कांग्रेस अध्यक्ष पंकज वाधवानी ने दर्ज कराया मामला

नफरत के किसी वायरस को नही बख्शा जाएगा ! pic.twitter.com/k1zvTuoVwB

— Youth Congress (@IYC) May 24, 2020
Bagga also reacted furiously to the FIR and attacked Gandhi again.
हुआ तो हुआ...कहने वाले इन सवालों का जवाब दे पाएंगे?

उन सिख परिवारों का क्या, जो आज तक उन खौफनाक यादों के साथ जी रहे हैं?

कभी सोनिया, राहुल या प्रियंका गांधी ने 1984 के प्रायोजित सिख नरसंहार के लिए देश से माफी मांगी?

देश जवाब मांग रहा है! pic.twitter.com/4oERGnKPXF

— BJP (@BJP4India) May 10, 2019
Find latest and upcoming tech gadgets online on Tech2 Gadgets. Get technology news, gadgets reviews & ratings. Popular gadgets including laptop, tablet and mobile specifications, features, prices, comparison.
Politics
"As their 15 years of corruption stand exposed, now they want to probe 15 months when my government was in power," Kamal Nath said while speaking to reporters in Ujjain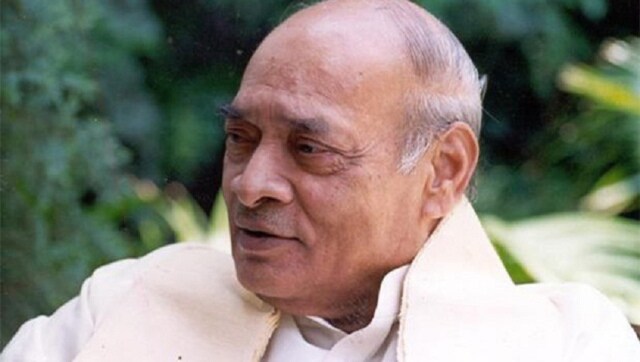 Politics
Many argue PV Narasimha Rao was India's finest prime minister, but not his own Congress party and its dynastic 'high command'.
Politics
His demand came as Rahul has sharpened his attack on the Narendra Modi government for its handling of the border row with China and over increasing fuel prices.