Congress expels 14 rebel MLAs for indulging in 'anti-party activities' week after fall of coalition govt in Karnataka
The Congress on Tuesday expelled the 14 rebel MLAs from Karnataka who were responsible for bringing down the party's coalition government in the state
The Congress on Tuesday expelled the 14 rebel MLAs from Karnataka who were responsible for bringing down the party's coalition government

All the MLAs, who resigned from the state legislature, had abstained from voting that led to the defeat of the Congress-JD(S) government

The Congress-JDS coalition government headed by HD Kumaraswamy crumbled under the weight of a rebellion by a big chunk of its lawmakers
New Delhi: The Congress on Tuesday expelled the 14 rebel MLAs from Karnataka who were responsible for bringing down the party's coalition government in the state.
All the MLAs, who resigned from the state legislature, had abstained from voting that led to the defeat of the Congress-JD(S) government in the trust vote.
The action by the party comes days after these MLAs were disqualified from the state legislature.
The then Karnataka Assembly speaker KR Ramesh Kumar disqualified 11 Congress legislators -- Pratap Gowda Patil, B C Patil, Shivram Hebbar, S T Somashekar, Byrati Basavaraj, Anand Singh, Roshan Baig, Munirathna, K Sudhakar and MTB Nagaraj and Shrimant Patil -- on Sunday.
Three other rebel MLAs -- Ramesh Jarkiholi, Mahesh Kumatalli and Shankar -- were disqualified on Thursday.
The Congress-JDS coalition government headed by HD Kumaraswamy crumbled under the weight of a rebellion by a big chunk of its lawmakers, 20 of whom were absent for the voting that led to the defeat of its trust vote.
The AICC has approved the proposal received from PCC President, Karnataka regarding the expulsion of the MLAs, a party statement said, giving the names of all the 14 MLAs.
also read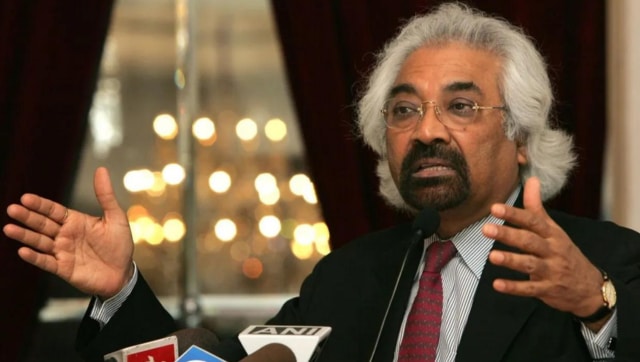 Politics
Speaking at a Rahul Gandhi event, Sam Pitroda accused the PM Narendra Modi led Indian government of focussing on religious matters while neglecting issues related to development and the economy
Opinion
Calling Muslim League 'secular', defending a 'journalist' arrested for leaking national secrets to foreign agencies may not endear him to countrymen
India
Karnataka Primary and Secondary Education Minister Madhu Bangarappa on Thursday said that keeping the "interests of students" in mind, the department will revise school textbooks this year itself