Congress demands apology from Narendra Modi after RBI report says 99.3% of demonetised notes back in system
Congress said the return of almost all the junked 500 and 1,000 currency notes meant that Modi government had failed to unearth any black money, eradicate fake currency as promised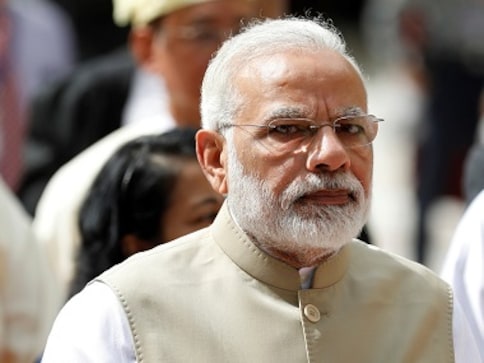 New Delhi: The Congress Wednesday demanded an apology from Prime Minister Narendra Modi, alleging he lied to the country over the demonetisation issue, after the reserve Bank of India (RBI) said almost all the 500 and 1,000 currency notes scrapped in November 2016 returned to the banking system.
The party said the return of almost all the junked notes meant that the government had failed to unearth any black money, check terror financing and eradicate fake currency as promised by Modi while announcing noteban.
Hitting out at the Centre, the opposition party said India had to pay a "huge price" for demonetising a bulk of currency, announced suddenly by Modi on 8 November, 2016.
Former finance minister P Chidambaram claimed that more than 100 lives were lost and lakhs of jobs were destroyed due to closure of businesses after demonetisation. "The Indian economy lost 1.5 percent of GDP growth that accounted for a loss of Rs 2.25 lakh crore a year," he said.
Congress chief spokesperson Randeep Surjewala said the prime minister in his 2017 Independence Day speech had claimed that over Rs 3 lakh crore unaccounted money will come back to the system.
"Modiji, will you apologise for that lie now? (The) RBI report again proves that demonetisation was a 'Modi-made disaster' of epic proportions. 99.30 percent of demonetised money returns," he said.
The RBI, after an awfully long period of counting of returned bank notes, said on Wednesday that as much as 99.3 percent of the junked notes have returned to the banking system.
Congress spokesperson Manish Tewari said Modi should have resigned on moral grounds for this "monumental failure". He should at least apologise to the country for carrying out this "surgical strike" on the country's economy, Tewari said.
The Congress leader said, "We would like to ask the prime minister about who is responsible for all this. The prime minister should take moral responsibility for this. Had it been any other country, the prime minister would have resigned. Prime Minister Modi should also have resigned from his post on moral grounds, but expecting that from him would be too much.
"The prime minister should at least apologise to the country for the manner in which he conducted surgical strikes on the country's economy," Tewari told reporters at an AICC briefing.
In a series of tweets, Chidambaram said every rupee of the Rs 15.42 lakh crore - barring a small sum of Rs 13,000 crore - has come back to the RBI.
"Remember who had said that Rs 3 lakh crore will not come back and that will be a gain for the government?" he said, taking a dig at Modi.
"I suspect that the bulk of the Rs 13,000 crore is in Nepal and Bhutan and some that was lost or destroyed."
"So, government and RBI actually demonetised only Rs 13,000 crore and the country paid a huge price. Over 100 lives were lost. 15 crore daily wage earners lost their livelihood for several weeks," he said.
Thousands of SME units were shut down, lakhs of jobs were destroyed and the Indian economy lost 1.5 percent of GDP in terms of growth, Chidambaram said in another tweet. "That alone was a loss of Rs 2.25 lakh crore a year," he said.
Terming announcement of demonetisation a 'Tughlaqi Farman', Tewari asked what it had really achieved and alleged that it wiped out the MSME, cottage industry, tiny job sectors. Crores of daily wage earners lost their jobs and the country lost 1.5 pc of GDP growth that translates into Rs 2.25 lakh crore per year, he claimed.
Tewari alleged that over 100 people died standing in queues as a consequence of what he described as a "Mughal Monarch's" attitude towards its people.
"We would like to ask the prime minister who is going to answer, who is accountable for this monumental folly which cost pain to... 125 crore Indians, destroyed the Indian economy, demolished India's global image and brought absolutely no gain to the country," he said.
Tewari claimed as a consequence of the demonetisation exercise, the dividend paid by the RBI to the government of India was halved from Rs 65,876 crore in 2015-2016 to Rs 30,659 crore in 2016-2017.
He said the exercise yielded only Rs 10,000 crore, but the country lost much more in way of other things including loss of GDP growth, shutting down of businesses and losing many precious lives.
The Congress leader feared that at the end of this exercise, the government may have more than 100 percent of the currency that was demonetised, as the RBI is yet to take into account currency notes in Nepal and Bhutan besides the money blocked in court cases.
"This entire elaborate theory which was built that demonetisation is going to result in a cash-less economy, has been blown out of the water by the RBI figure," he said.
"Banks received Rs 15.31 lakh crore or 99.3 percent of the Rs 15.41 lakh crore worth Rs 500 and Rs 1,000 notes that were in circulation on 8 November, 2016 - the day when the note ban was announced," according to the RBI. This suggests that just Rs 10,720 crore of the junked currency notes did not return to the banking system.
World
The PSLV C54 carried the India-Bhutan SAT, along with India's Earth Observation Satellite -06 and other satellites from the Satish Dhawan Space Centre from Sriharikota, Andhra Pradesh, read the Ministry of External Affairs press release
World
A party needs at least 138 seats to form a majority government in the 275-member House of Representatives. However, without a clear winner, political instability could persist in Nepal as it faces slowing economic growth and rising inflation
Politics
The scathing remark comes after Congress President Mallikarjun Kharge took a swipe at Prime Minister Narendra Modi terming him a "leader of lies"