Congress conspiring to divide the country: Smriti Irani in Assam
Accusing Congress of sidelining the sacrifices of Army soldiers, Smriti Irani said the party is plotting plans to 'divide India'.
Badarpur: Accusing Congress of sidelining the sacrifices of Army soldiers, Union Minister Smriti Irani on Wednesday said the party is plotting plans to "divide India" to suit its political interest.
"Congress in its political interest has set aside the sacrifices of Indian youth and soldiers to stand with those on the other side," Irani said during an election campaign rally in Badarpur but refrained from naming the country she was hinting at.
Further assailing Congress, the Union HRD minister said, "Question arises as to those who in their political interest are ready to divide India. Does the Congress have the right to get your vote?
"No. Then tell every Indian to press the lotus button on election day to make our BJP victorious and brighten your future", Irani said.
In a bid to wean the young vote bank in Assam, she said, "The youth of Assam want to work but their biggest problem is that they are told to first keep money on the table if they want a job.
"If they have money, then would they go for jobs?" she asked.
She said if the youths want to do business they need loans for which banks ask them to keep their mother's jewellery, father's farm land or house as guarantee against loans.
"If they have all these things then would the youth go to the banks for loans?" Irani said.
For this reason, Prime Minister Narendra Modi started the 'Mudra Loan Yojana' so that all youth of the country become self-reliant, go to banks and get loans without keeping anything as collaterals, she said.
"The Prime Minister ordered the banks to grant youths loans from Rs 50,000 to Rs 10 lakh under the Yojana. Neither the Congress when it was at the Centre nor in Assam made such a scheme", Irani said.
The Union HRD minister hit the campaign trail by addressing poll meetings at Katigora, Silchar and Karimganj as well.
PTI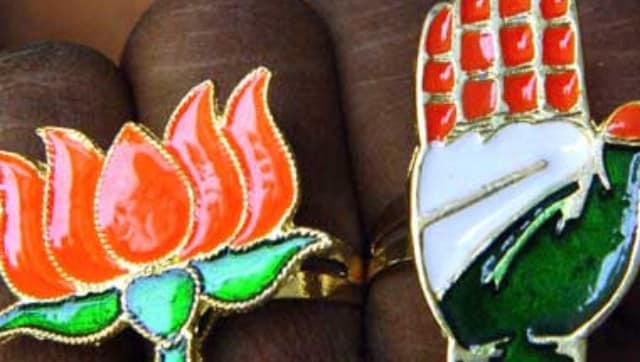 Politics
The significance of the region can be understood from the fact that it accounts for 25 Lok Sabha seats, more than half of which come from Assam alone
India
JEE Main 2021 May session: JEE Main 2021 May session has been postponed, Union Education Minister Ramesh Pokhriyal announced on Tuesday (4 May).
Entertainment
Bhatia debuted as a music composer with Shyam Benegal's directorial debut Ankur in 1974. He collaborated with Benegal for several films including Manthan, Bhumika, Junoon, Kalyug, and Mandi.