Congress can fulfil dream of a 'new India' with youth support, says party general secretary CP Joshi
The Congress will be able to fulfil the dream of a 'new India' in a true sense with the support of the youth, party general secretary CP Joshi said on Sunday
New Delhi: The Congress will be able to fulfil the dream of a 'new India' in a true sense with the support of the youth, party general secretary CP Joshi said on Sunday.
He also said that the party's leadership has worked out a realistic road map based on people's aspirations as it moves forward.
"The Congress is an umbrella institution, which takes along each section of the society. With the support of new young generation, the party will be able to fulfil the dream of a new India in a true sense," Joshi said in the statement.
In a bid to boost the morale of ordinary Congress workers and to attract youngsters to the party, Congress president Rahul Gandhi earlier said he would break the twin walls between party leaders and workers and between the political system and the youth. He was speaking at the party's plenary session which concluded in New Delhi on Sunday.
"The Congress president and our leader Sonia Gandhi have a redefined vision and set a clear road map for the party to expand," Joshi added.
Find latest and upcoming tech gadgets online on Tech2 Gadgets. Get technology news, gadgets reviews & ratings. Popular gadgets including laptop, tablet and mobile specifications, features, prices, comparison.
India
Instead of constructive criticism of a responsible Opposition, the Congress party has sided with and fanned the most radical elements
Politics
Rahul weighed in on the political developments in Rajasthan after the Congress attacked Governor Kalraj Mishra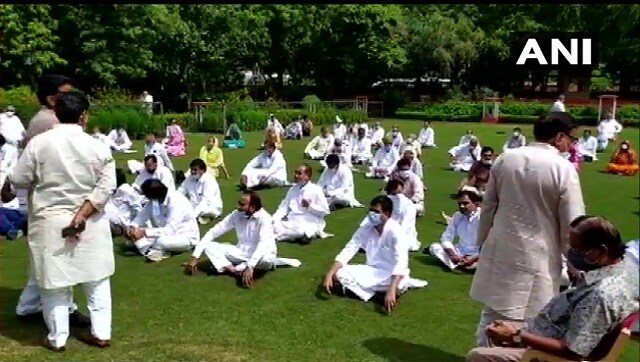 Politics
Gehlot said that the Rajasthan government had requested the Governor Kalraj Mishra to call a session, but he had not yet issued the order.