Congress can fulfil dream of a 'new India' with youth support, says party general secretary CP Joshi
The Congress will be able to fulfil the dream of a 'new India' in a true sense with the support of the youth, party general secretary CP Joshi said on Sunday
New Delhi: The Congress will be able to fulfil the dream of a 'new India' in a true sense with the support of the youth, party general secretary CP Joshi said on Sunday.
He also said that the party's leadership has worked out a realistic road map based on people's aspirations as it moves forward.
"The Congress is an umbrella institution, which takes along each section of the society. With the support of new young generation, the party will be able to fulfil the dream of a new India in a true sense," Joshi said in the statement.
In a bid to boost the morale of ordinary Congress workers and to attract youngsters to the party, Congress president Rahul Gandhi earlier said he would break the twin walls between party leaders and workers and between the political system and the youth. He was speaking at the party's plenary session which concluded in New Delhi on Sunday.
"The Congress president and our leader Sonia Gandhi have a redefined vision and set a clear road map for the party to expand," Joshi added.
Politics
The Gandhi family desperately needs Ashok Gehlot as a networker, loyalist, and bridge builder. In better times Sonia Gandhi had Ahmed Patel as the crisis manager to do the dirty laundry. So, who has the upper hand now?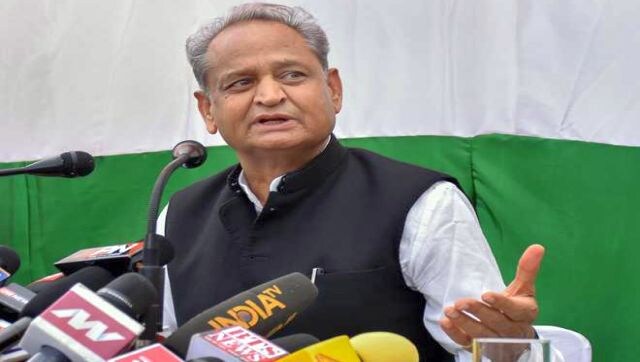 Explainers
While Ashok Gehlot has indicated he will contest the upcoming Congress presidential polls, he has made it clear yet again that he is unwilling to give up the post of Rajasthan chief minister to his former deputy and bitter rival Sachin Pilot
Explainers
Congress leader Shashi Tharoor got the nod from Sonia Gandhi to run for party president. Though the interim chief told the Thiruvananthapuram MP she was in favour of 'free and fair' elections, insiders say groundwork is being laid for Rahul Gandhi's return to the top post