Congress calls Ram Nath Kovind's Parliament speech 'insipid', says claims were made contrary to ground realities
The Congress described President Ram Nath Kovind's address to the joint sitting of both Houses of Parliament as 'disappointing', saying the claims made were contrary to the ground realities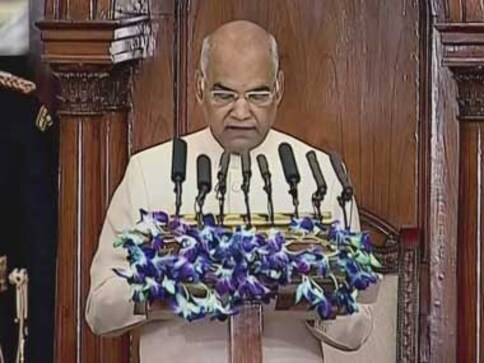 New Delhi: The Congress on Monday described President Ram Nath Kovind's address to the joint sitting of both Houses of Parliament as "disappointing", saying the claims made were contrary to the ground realities.
"The president's address was deeply disappointing and insipid... which made claims that are contrary to the ground realities and known facts," Congress leader Anand Sharma told the media in New Delhi.
He also said the address was meant to give an impression that under Prime Minister Narendra Modi all the promises that the party made are being fulfilled.
"An impression is sought to be given that under the watch of the prime minister and this government, all the commitments made to the people of India have been honoured and fulfilled."
He said the "President said the economy is booming, which it is not — because of the two reckless decisions" of the prime minister, demonetisation and hasty imposition of a flawed GST. He said the Modi government's GST model has led to a sharp decline in GDP.
Slamming the government over its poll promise of giving jobs to two crore youths, Sharma said: "The employment, as promised, has not been created. Jobs have been destroyed because of wrong decisions, including that of demonetisation."
He said that over 3.7 crore of 13 crore jobs in the informal sector of the economy have been lost due to demonetisation.
"It is time for the government to give an account", he said. "But surely the president in this address could not have given the account of the non-performance and betrayal of the promises."
Hitting out at the BJP government, the Congress leader said: "This government is in denial and therefore will not be in a position to improve the situation on all fronts including alleviation of agrarian distress, redressal of the grievances of farmers, improving rural wages which have fallen sharply and so has the agricultural growth."
"It is a joke for the government to claim that everything is fine, everybody is happy, and there is complete welfare and prosperity in the country," Sharma added.
Politics
The much-delayed expansion of the 41-day-old Maharashtra ministry saw as many as 17 former ministers taking oath on Tuesday. Only one has become a minister for the first time
Politics
Former Congress president Rahul Gandhi said that 'truth cannot be barricaded' and that his party will continue to protest against the Centre's action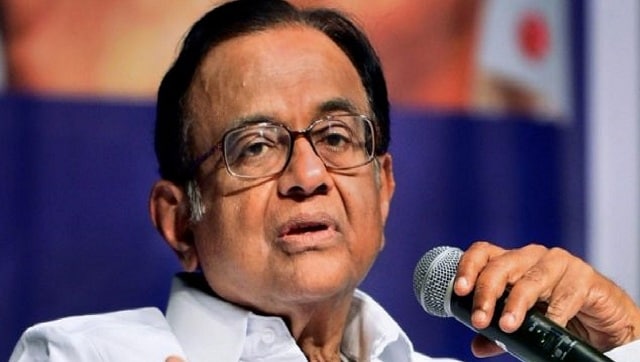 India
P Chidambaram dismissed Union Home Minister Amit Shah's remarks linking the Congress' demonstration against price rise to the Ram Temple foundation day, saying the anniversary of the 'Shilanyas' was "far from our mind" when the date for the protest was fixed