Congress blames Centre's flip-flop on Pakistan for 'disturbing situation' in Jammu and Kashmir
Congress hit out at the NDA government over the 'disturbing' situation in Jammu and Kashmir because of the Centre's 'flip-flop' and 'non-existent' policy on Pakistan, saying the time had come to act against terrorism being sponsored from across the border
New Delhi: The Congress on Tuesday hit out at the NDA government over the "disturbing" situation in Jammu and Kashmir because of the Centre's "flip-flop" and "non-existent" policy on Pakistan, saying the time had come to act against terrorism being sponsored from across the border.
Congress president Rahul Gandhi also attacked the prime minister and the BJP-PDP alliance in the state, saying that while Narendra Modi was "dithering", soldiers were dying because of the "opportunistic" government in Jammu and Kashmir.
1. PDP says "talks" with Pakistan.

2. BJP Defence Minister says "Pakistan will pay the price".

While our soldiers pay with their blood for BJP/ PDP's opportunistic alliance and non-existent Kashmir policy; Modi Ji dithers.

— Office of RG (@OfficeOfRG) February 13, 2018
"PDP says 'talks' with Pakistan. BJP defence minister says 'Pakistan will pay the price'. While our soldiers pay with their blood for BJP/PDP's opportunistic alliance and non-existent Kashmir policy; Modi Ji dithers," Gandhi tweeted.
Taking potshots at the divergent stands taken by the BJP and the PDP, ruling partners in the troubled state, the Congress asked the government to clear its stand on whether it intended to hold talks with Pakistan.
Congress spokesperson Manish Tewari said while Chief Minister Mehbooba Mufti of the PDP wanted talks with Islamabad, BJP's defence minister stressed that India would respond to Pakistan at an appropriate time.
"We would like to ask the BJP at the national level because this has very profound national security implications where do they stand on the statement of the chief minister that we should be talking to Pakistan. It is a very disturbing situation which has evolved in Jammu and Kashmir," he told reporters in New Delhi.
Tewari said the Congress wanted to know if the government had a policy on Pakistan.
"What transpired between 2014 May and 2018 February — suffice to say that it has been a story of U-turns, flip-flops and somersaults," he said in an apparent reference to the bonhomie between Modi and Pakistan's Nawaz Sharif when the BJP came to power in 2014.
Tewari said one day Pakistan's premier was invited to India and on the other day, the Indian prime minister visited Pakistan — "but in between major terrorist attacks took place from Pakistan".
"It has been a litany of errors which has characterised the entire approach of this government" vis-a-vis Pakistan, he said.
He wondered if the government was talking to Pakistan and if any back-channel talks were being held with Islamabad.
The Congress leader said the NDA-BJP Government had come out with the formulation that terror and talks could not go together, but there could be "talking about terror".
"When will the time of talking about terror be over and when will you start acting on terror? This country does not want you to talk to Pakistan about terror; it wants you to act on the commitment that you had made to the people of India that you will act on the question of terror," he said.
"They need to act on terror rather than talk about terror and that is the position of the Congress," he said.
Tewari said the situation with regard to Pakistan was extremely serious and sensitive and called for an end to "this ingenuous formulation that while terror and talks cannot go hand in hand, we can talk to Pakistan about terror".
Expressing concern over the Jammu and Kashmir situation, he said there have been 206 major terror attacks in the past 45 months and 160 major ceasefire violations in the 44 days of 2018. He added that 2,474 ceasefire violations had taken place along the border under NDA rule.
Tewari also asked whether the recommendations made by the Campose committee after the 2016 Pathankot attack had been implemented.
On Defence Minister Nirmala Sitharaman's statement that "Pakistan will pay" for the attack by terrorists in Jammu, Tewari said it was repeated "ad nauseam whenever such an unfortunate incident takes place" and asked what had yielded out of talks with Pakistan in 44 months.
"Merely saying that Pakistan will be punished at an appropriate time does not serve any purpose because the reality is that terror is being sponsored from across the border. It is not lessening, it is in fact intensifying," he said.
The Congress leader, however, skirted a question on its suspended leader Mani Shankar Aiyar's statement made in Pakistan where he praised the neighbouring country.
India
These exchanges took place at Punjab's Attari, along the Rajasthan front and in Jammu, and with the BGB along the border with Bangladesh
India
Seven persons were dead and 17 others injured after Honzar village in Dacchan tehsil was hit by flash floods triggered by the cloudburst in the early hours of 28 July, that damaged 21 houses, 21 cowsheds, a ration depot, a bridge and a mosque.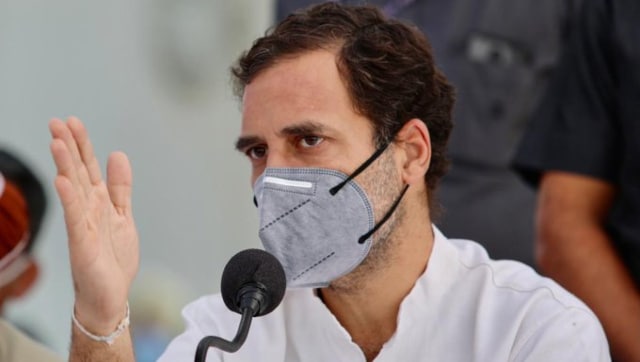 India
The former Congress president also shared a video on Twitter highlighting the alleged slow vaccination rate and media reports where people were not getting vaccines